For several years, Lantern Group CEO Jean Makesh has been passionately focused on developing new methods of caregiving and treatment for seniors living with Alzheimer's. In an 'Innovation Talk', Makesh addressed "Disrupting Alzheimer's and Intervention Care" at The Senior Living Innovation Forum.
Establishing the need for better Alzheimer's treatment, Makesh described the average day for many seniors in their 80s and 90s living with the disease in senior living facilities.
They're surrounded by others in the same situation, spending their days doing cognitive, physical, dance, art and reminiscence therapies, where they view albums of images and occasionally recognize their spouses or children. Progress and overall quality of life are minimal.
Makesh asked his audience: "For how long are you and I willing to wait for someone to discover a miracle drug so the treatment process will begin?"
Comparable Diseases
The question is timely because the prognosis for other, similar diseases has improved, despite the absence of a magic bullet. Meanwhile, treatment options for this progressive, neurological disorder are decades behind those for similar diseases.
"It prevents us from integrating back in our community to our vocations," said Makesh, whose background includes many years in Occupational Therapy. However, he believes life with Alzheimer's will become more manageable in the coming years.
"Forty years ago, people with MS, motor-neuron disease, Parkinson's and even some forms of stroke were not able to integrate back into our communities. But today they can. In 2017, these people can reintegrate back into their communities because of supportive pharmaceuticals and rehabilitation."
Makesh's goal is to bring Alzheimer's up to this level, one at which people can function with the disease for a longer period of time, while enjoying higher quality of life.
Unanswered Questions
The brain is an incredibly powerful organ—even though it weighs just three pounds. For every heartbeat, 20-25% of blood supply goes to our brain. It's also an organ with untapped potential, Makesh said.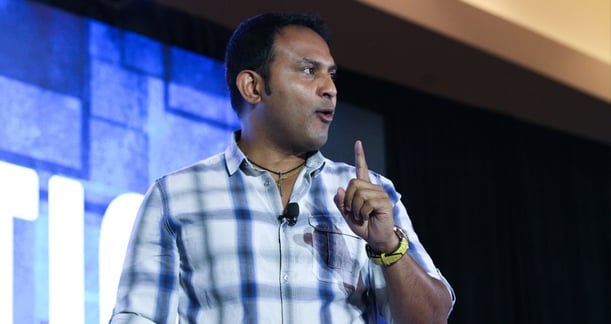 He posed an intriguing Alzheimer's-related question. About 50% of brain cells are housed in the cerebellum, which is responsible for our movement, coordination and posture—"everything you and I need to perform the activities of daily living." However, Alzheimer's is a disease of the brain cortex, not the cerebellum. So, in theory, it shouldn't impact seniors' ability to perform basic functions.
He adds that Alzheimer's-related memory loss happens in several stages, the first of which is short-term memory loss.
"So 'why' do we forget to bathe during the early

stages of Alzheimer's?"
However, since most of us have been dressing, washing and feeding ourselves since an early age, these functions should be among the last to go. "So 'why' do we forget to bathe during the early stages of Alzheimer's?" he asks.
Brain Expansion
Though some aspects of the disease continue to baffle us, Makesh believes effective treatment will involve slowing the spread of the disease and combatting it by increasing healthy brain function. Offering an analogy, he compared Alzheimer's to a bucket of water poured on one corner of a mid-sized stage.
"The stage I'm standing on now is the functional size of the human brain, which we call cognitive reserve," Makesh said.
"There's nothing we can do to stop the bucket of water being poured on the stage. However you and I have the ability to increase the functional size of our human brain" and thus increase its capacity to function despite the onset of Alzheimer's—in essence, expanding the size of the stage while the quantity of water remains static.
"The human brain 20 years ago was a lot smaller than the human brain today."
The idea of increasing brain capacity at any age isn't wishful thinking, Makesh stressed.
"The human brain 20 years ago was a lot smaller than the human brain today. The reason is the constant, consistent demands that we have to encounter has increased the functional size of our human brain."
Mind Control
The efforts of senior living's lowest paid caregivers may be the key to improved brain function, Makesh said.
"You and I have complete control over the functional size of our human brain. There's something called neuroplasticity. It's nothing more than you and I having the ability to mold the brain the way we want."
"You and I have complete control over

the functional size of our human brain."
"For neuroplasticity to occur, any task that needs to be learned has to be performed between 400 and 450 times. It's amazing what a human brain can do," he said.
"How do we do 400 to 450 repetitions? A physician can't do it. A therapist can't do it. The only ones who can do it are the caregivers who make between nine-and-12 dollars an hour."
Dream the Impossible
Lantern is building cost-effective facilities and focusing resources on caregiver salaries and patient care. "Can we continue to provide 'just care alone? That's the question I've been asking myself for the last seven years."
He added, "It's our responsibility to enable our clients to live their lives independently."
"When you make the impossible possible.

That's when innovations occur."
"You and I have the ability to change everything in our industry. We just have to dream the impossible," he told his peers. "When we dream the impossible…we go acquire wisdom and knowledge."
Senior living providers have incredible opportunities before them. "You are the change makers. When you make the impossible possible. That's when innovations occur," he said.
For Jean Makesh's full talk, watch the video below. Enjoy!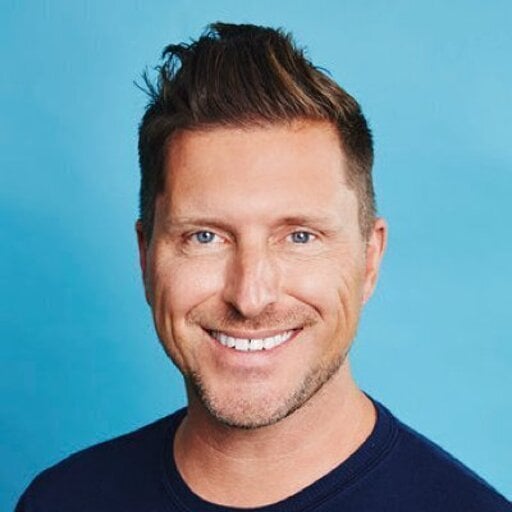 Posted by
Michael P. Owens is Co-Founder + Managing Partner of influence group, a leading producer of invite-only B2B events.
SLIF heads to Napa!
The One of a Kind Retreat for Senior Housing Leaders.
June 9-11, 2024 | Palm Springs, CA
Learn More