As the nation has transitioned into a 50-state, shelter-in-place lockdown, senior living communities are facing a loneliness epidemic amid the COVID-19 pandemic.
With residents unable to gather or have visitors, the situation can only get worse without proactive intervention, efforts that are essential because research shows that loneliness leads not only to unhappiness and a lower quality of life, but also accelerated aging and often early death.
From riding roller coasters on virtual reality headsets to reconnecting with old friends on tablet devices , will the industry's response to shelter in place produce post-pandemic, long-term innovations?
A Revealing Loneliness Study
A 2019 study developed the University of California San Diego, Qualitative study of loneliness in a senior housing community: the importance of wisdom and other coping strategies, found a surprisingly high level of loneliness among residents in a San Diego-area senior living community, despite access to activities and opportunities for socialization.
"The results of this study suggest that even in structured community environments with considerable opportunities for socialization, many older adults experience strong and distressing feelings of loneliness," it reads. The study included not only survey questions, but 60-90 minute qualitative interviews.
"Being in a large group is not a cure for loneliness. You can be alone and not feel lonely or be in a crowd and feel lonely. It's a subjective experience. Sometimes mingling with other older people can actually make people feel lonelier if they are constantly complaining or are unhappy," says Danielle Glorioso, Executive Director of the Sam and Rose Stein Institute for Research on Aging, which conducted the study. "Often, when you're moving into a senior living facility you're coping with the loss of a spouse, partner or friends you've had your entire life," she says. "New people may not be able to take their place."
Obviously, this research is especially relevant now that these vulnerable communities are being forced to shelter-in-place, cut off from physical interaction with family members, other residents and to some extent, even staff.
Innovative Responses
To better understand how the industry is responding to the coronavirus pandemic, we reached out to a few innovators to learn what they're doing to keep residents active and engaged during this once-in-a-lifetime period of social isolation—Rendever, which is adapting its group-activity based, VR experiences to the demands of COVID-19 and Aegis Living, which quickly developed a comprehensive plan to address the needs of its assisted living and memory care populations.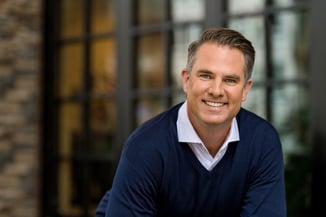 Chris Corrigall - Aegis Living
Based in Bellevue, Washington, one of the first regions of the U.S. impacted by COVID-19, Aegis Living is using the pandemic as an opportunity to innovate, says Chris Corrigall, Vice President of Life Enrichment for the company. Even before the coronavirus landed in the United States, Corrigall and his team of life enrichment directors began preparing Aegis' response. The company took both a short and long-term view of the situation, addressing immediate concerns around safety, communication with families, and finding ways to keep residents engaged and connected today and well into the future.
Aegis already had a robust resident engagement approach in place to build upon. "People age quickly when they're socially isolated. We always offer 10 hours a day of social programming, seven days a week to combat loneliness and isolation. However, we obviously can't do that in a group setting now and the group interaction is where the magic happens," he says. "We're having to develop alternatives."
A Five-Point Plan
Aegis Living's plan is broken down into five categories: digital engagement, non-digital engagement, exercise, social programming and communication. Corrigall broke down each component:
Digital Engagement.
To address the immediate needs of residents isolated in small apartments, Aegis "loaded up a few hundred Amazon tablets with multi-layered content to address the needs of mind, body and spirit," he says, adding that for many of the community's residents, this was their first time using a tablet or computer. The tablets include everything from "old-time radio" programming, Zoom/Skype to connect with families and even original content—Aegis Live, a three-times-a-week program produced by Corrigall's team, featuring everything from exercise and meditation to performances by musical guests (often Aegis' talented employees) to trivia and "resident of the day" profiles. "To watch a resident in their room light up when they realize they're the resident of the day is inspiring," he noted.
Non Digital Engagement.
Every day residents receive individualized engagement packets, with 10-20 personalized daily offerings based on their interests and life experience. These packets include "this day in history," trivia, even short stories. Corrigall adds that residents also participate in virtual memoir writing classes, art classes from teachers who've recorded lessons on video and "one-on-one visits from our team."
Exercise.
Our exercise programs are focused on movement and getting the heart rate up," he says. "With the tablets we're able to go into the rooms and set them up and at times stay with the resident while they exercise." As the period of isolation continues, Aegis has added other exercise options. "The next level, which we're starting now, is taking residents outside for regular walks and other physical activity daily," he says. "Just getting outside is critical."
Social programming.
Aegis is gradually finding alternatives to its wide range of social programming and entertainment offerings. "We're starting to offer hallway programming or corridor programming," Corrigall says. "The residents can sit at their doors while musicians play (from a safe distance). We're also hosting hallway theme night parties like 'At the Hop,' a 50s night to help get spirits flowing a little more. We have to remember that this situation is equally scary for staff too. We need to provide opportunities to lift everybody up."
Communication.
Aegis offers a proprietary program called Family Link. "We're communicating with families every day," he says. "On one front, the general manager will communicate with families on COVID-19, what we're doing and how their family members are doing," Corrigall explained.
Aegis' VP of Life Enrichment adds that his team continues to innovate quickly, problem-solving and adding new activities almost daily.
VR Reducing Loneliness
Rendever cofounder Kyle Rand stresses that senior living is "in a Catch 22 situation, while trying to prevent transmission of the coronavirus and other infections, we still need to be aware of the risks of social isolation and come up with ways we can work together to prevent it." Currently, Rendever's virtual reality services are available in about 135 communities across the US and Canada.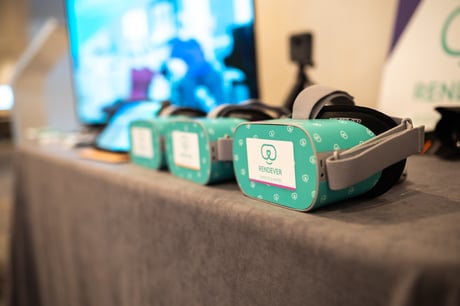 During the forced isolation, entertainers can't gain access to senior living communities, group activities are on hold, and employees are more focused than ever on healthcare.
However, the health of seniors also will deteriorate rapidly if they're left in isolation. "Social isolation can have even more powerful effects, with multiple studies pointing to mortality rates upwards of 30%, comparable to smoking 15 cigarettes a day."
Before sheltering in place was the norm, Rendever's virtual reality services were enhancing quality of life for elders in many communities, reducing isolation by making it possible for them to share simultaneous, 360° experiences, from mountain climbing to rollercoasters to hot air balloon rides (a very popular choice).
"When we started digging into the data around loneliness, we saw just how dangerous it is. It contributes to mortality rate. Then, a few years ago we started hearing about all the possibilities for virtual reality – for kids, gaming and entertainment - and realized that if you step back and think about it, the magic of this technology is that you put on these headsets and you can go anywhere in the world and do anything," Rand says. "What an incredible opportunity for those whose lives have become limited, like our grandparents.
Since then, our whole mission has been centered around empowering people to do the things they want to do, in a social way that promotes new relationships forming through these shared experiences" he says, adding that the company updates content at least every other week to satisfy the diverse interests of elders.
Rand says Rendever's first pilot study was performed with Benchmark Senior Living and supported by the world renowned MIT AgeLab. "Groups of residents who participated every day for two weeks had greater social wellbeing, greater feelings of trust and statistically significant decreases in depression scores," he says. Happiness increased by 40%!
Rendever's VR tools not only aid bonding through shared experiences, they can help facilitate the onboarding experience through "Reminiscence Journeys," which take residents on a journey through their life story - from childhood, through college, to first jobs, vacations, family relationships, etc. "Families can create these stories that include 360° images of your childhood home and the street you grew up on," Rand says.
"It's your entire world and it's the highest form of visual stimulus you can give someone. It feels like you're actually standing there with your childhood home in front of you. This material also can be part of the onboarding experience, giving family a positive point of engagement during a stressful time and giving community staff a better idea of a new resident's interests and life experiences."
New Products in the Crisis
With group activities banned, "We're rolling out total voice communication," he says. This allows an activity director to lead virtual reality sessions through a tablet while residents share the experience in their own rooms. "They're all communicating through the headsets. Residents can share an experience like deep sea diving and verbally respond to a dolphin bumping their noses in real time, so they still have the power of the shared experience."
In addition, with staff already overburdened, Rendever has just launched Rendever Live. This allows an "experience expert"on Rendever's team to take over, leading an educational VR experience remotely. "All the staff has to do is make sure residents have their headsets and are comfortably situated."
By filming family dinners with 360° technology to share with the isolated resident through Rendever's family portal, VR also can help bring physically distant families closer during the pandemic.
Wisdom, Resilience, Gratitude
The pandemic may be inspiring seniors to develop greater emotional strength to compensate for lack of social contact. The Stein Institute has developed interventions that help seniors reduce their feelings of isolation and loneliness, says Glorioso. Keys include exercises to develop resilience, greater wisdom and a sense of gratitude.
They developed a three-session resilience intervention and used it in a senior living community. "Not only did resilience increase, but wisdom levels also increased and stress levels decreased."
Silver Linings Playbook?
Corrigall sees a few positive aspects to this situation, not only for Aegis, but for the senior housing sector overall.
First, just as COVID-19 is bringing America's governors and mayors tighter, hard times are encouraging collaboration between senior living leaders too. "We're all in this together, serving a vulnerable group of people. I do talk with leaders from several different companies.
I'm an open book and source at all times; so I'm sharing our successes and failures," he says.
"I've shared my entire digital strategy through the end of May."
The other key innovation: Tech. "I came to Aegis seven years ago, from a background in the cruise ship industry. The first thing I found is that this industry is traditionally allergic to two things, tech and change," He says.
"This industry has been allergic to technology, but coping with COVID-19 is forcing the industry to adopt new technology quickly. Necessity is forcing change and I believe that's a good thing."
---
Like what you are reading? Consider joining us at SLIF. Request an invite here.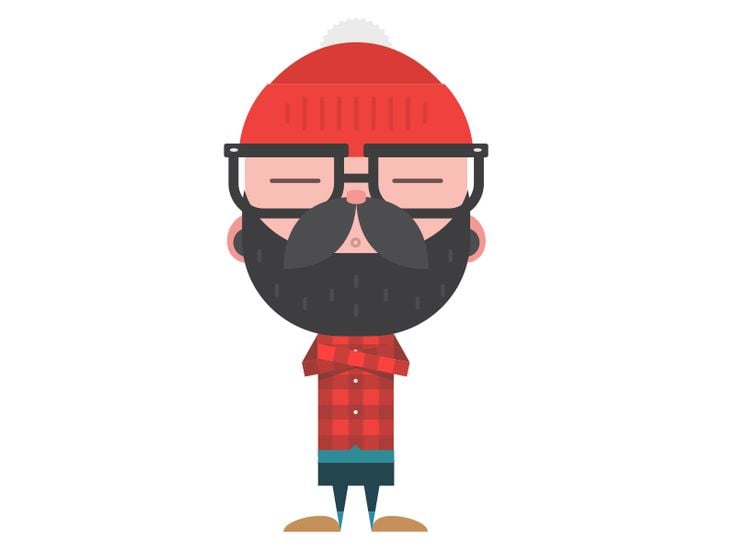 Posted by
Andy Smith is a veteran journalist and copywriter. Andy writes about hospitality, retail, senior living and higher education topics for influence group.
SLIF heads to Napa!
The One of a Kind Retreat for Senior Housing Leaders.
Oct 8-10, 2023 | Napa, CA
Learn More