As senior housing providers gear up for a decade of seismic transformation, four industry leaders joined forces at SLIF for a discussion that dove into what changes are coming and how to navigate them. Titled "Vision 2033: A New Era for Senior Housing," the session featured Brenda Connelly, President of The Springs Living; Kai Hsiao, CEO for Healthcare at Keppel Capital; Wendy Nowokunski, Co-Founder and President at Northbridge Companies; and Trever Sweeney, VP of Asset Management at Ventas.
What the Future Holds
True to its title, the session began with a discussion of where the panelists see the industry heading. In their responses, they stressed the importance of maintaining the fundamentals while preparing for change.
For Connelly, that means supporting The Springs' existing communities while taking a multi-pronged approach to meeting the needs of the next generation of residents and workers. "Our strategy consists of things like having a robust IT enhancement strategy and looking at our leadership development programming—ensuring that that really prepares future executive directors who might be coming up through the organization," she said. On the external side, she added, it's vital for operators to be involved in policy discussions that will end up shaping the industry's future. "We have a lot coming at us, and it's important that we continue to be at the table in advocacy."
Speaking from his dual perspective as an investor and former operator, Hsiao predicted that management fees are likely to rise. "I think five percent is a little mute," he said, citing the mounting expenses operators have faced in recent years. "If you look at hospitality, they charge a two or three percent management fee, but they also charge a booking fee, an accounting fee, a technical services fee, a brand fee. All added up together, it's nine to 12 percent. From a necessity standpoint, I think senior living operators need to take a look at whether 5% is the right number."
He also touched on the healthcare industry's broader shift towards value-based care, pondering whether insurance giants like Humana or Aetna might start buying up senior living operators to capture the savings they offer. "In ten years, you could see United being the largest owner of senior living," he speculated.


Aligning for Success
With two investors and two operators onstage, the panel offered an opportunity to discuss the importance of (and obstacles to) capital-operator alignment. "Making sure that you have full transparency and sharing the needs—that can go a really long way," Sweeney said. As the industry consolidates and new technology creates opportunities to slash administrative and labor costs, the barriers to entry for operators are lower than ever. The areas where investors can drive value, meanwhile, are only increasing.
"A lot of the opportunity for innovation is in back-office stuff," he added. "You could completely automate, in theory, a sales function, and that could be an investment that the capital provider makes."
As Hsiao sees it, there's one major obstacle to innovation in the industry: a lack of staff with the expertise necessary to implement new technology. "I think a lot of operators need to take a hard look at themselves and say, 'Do I have people on staff?' Not just at the community level, but at the executive level," he argued. "If I ask most operators, 'Do you have a Chief Information Officer or Chief Tech Officer? The response is generally negative. They may have a director of technology, and if you start talking to him or her, they're talking about hardware, not software."
Investing in Tech—and People
Speaking from her perspective as an owner-operator, Nowokunski stressed the importance of making sure you have the know-how to operate new technology before adopting it, even if it makes perfect sense from a consumer standpoint. "Technology is only as good as the people who are utilizing it," she said. "You have to have that staff in order to initiate and to make full use of whatever that technology is."
While the panelists agreed that the industry needs to keep up with technological innovations to survive, they also warned that some may not be ready to keep up. "Our aging buildings, they're not ready," Connelly said. "The infrastructure's just not there. There's a huge investment that goes into the buildings to get them to a place where this technology does something more than just getting a spinning wheel."
Making those investments will only be more important as the industry faces massive caregiver shortages over the next five years. "I strongly believe that technology needs to take the place of things that it doesn't take a human to do," Connelly added. "But we have to get much more sophisticated about how we use the human capital that we have right now because we won't have an endless supply, and therefore what technology can pick up is really what we need to embrace."
As operators navigate caregiver shortages, they also have to cultivate the next generation of leaders. Northbridge offers a powerful case study on the value of recruiting from within. As Nowokunski explained, its average length of employment is 10 years, and 70% of its executive directors rose up from another role in the company. "We do provide the pathways for growth," she said. "Whether it be a housekeeper to a CNA, a dishwasher to a chef, a business office manager to an executive director—we need to build those people from within our organization. And then going outward, we need to make sure that we're screaming loud and proud that this is a wonderful business to be in."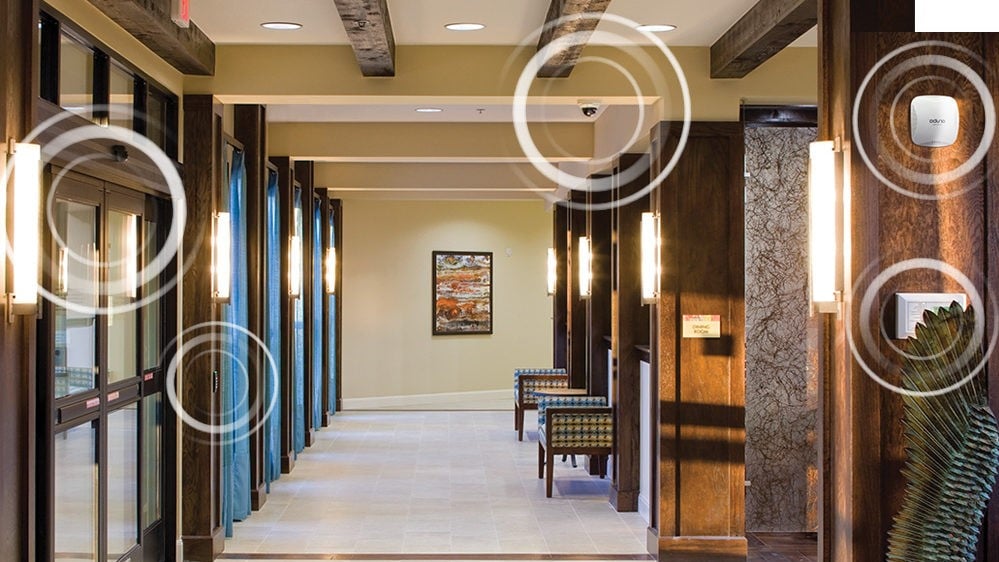 A Global Future?
Turning from growth at the employee level to growth at the industry level, Hsiao suggested that the time is ripe to look toward international opportunities. "This silver tsunami, it's happening in the US, it's happening in China, it's happening in Europe, it's happening around the world right now," he said. "Is there a demand for our senior living across the world? The answer is yes."
Indeed, Keppel is about to open its first community in China, with a dozen or so more to follow. It's also considering investments in the United Kingdom, which Hsiao described as a "very interesting" new frontier for the industry.
"If you look at all the stock inventory in the UK, only 35% of it has an en-suite," he explained. "That means the bathrooms are pretty much shared. Who wants to live in that kind of environment? The demand in terms of population changes is certainly there, and I think the product demand is gonna be there too."
"If some good returns are something that you're trying to circle, then I think Europe and the UK is probably somewhere you should take a look at right now," he concluded.
"The Passion Hasn't Died Down"
As the panel wrapped up, each panelist touched on one thing they're optimistic about as they look toward the next ten years. While Hsiao and Sweeney brought up the ever-increasing demand for senior living, Connelly and Nowokunski spoke to the talent and commitment of their peers throughout the industry.
"I continue to be so encouraged by the industry as a whole and the professionals that make up this incredible group that's trying to evolve and move senior living forward," Connelly said. "I think that the level of commitment to the mission, that is the work that we do, is going to carry us far if we continue to collaborate."
"What I'm most excited about is that the passion hasn't died down for those who have been in this business and are in it for the right reasons," Nowokunski agreed. "What we do in making a difference in people's lives is so rewarding."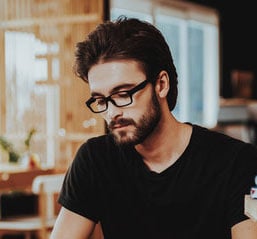 Posted by
Steve Manning is a journalist based in Idaho. When he's not writing, he can usually be found at the theater or taking his dog on a hike. If he could only go to one restaurant for the rest of his life, it would be Al's Place in San Francisco.
SLIF heads to Napa!
The One of a Kind Retreat for Senior Housing Leaders.
June 9-11, 2024 | Palm Springs, CA
Learn More