Understanding different generations is essential to effective resident engagment and employee recruitment in senior living, says Kim Lear, founder of Inlay Insights, a researcher who explores how emerging trends impact the future of our workforce and marketplace.
At the Senior Living Innovation Forum, she shared insights into Traditionalists, Boomers, Gen X and Millennials and how the industry should approach each age group, as potential residents and as likely employees.
Lear's focus is on sociology rather than psychology—broader cultural norms, not individual characteristics. Her work has included a recent marketing/rebranding campaign for AARP.
A Personal Story
Lear shared a personal story of finding the right fit for her fiercely independent, 93-year-old grandmother ("Bubbie").
"She had always lived in the same senior living community. When she was ready to give up her own place, she and Lear's father went to see the facility where everyone in her circle was moving. Already in his 60s, her father was contemplating his own future as well.
They both left the community depressed. It wasn't up to Bubbie's standards and definitely not up to her father's vision for his mother (or himself). Eventually, however, they found a community that offered the features, amenities and atmosphere her father and Bubbie were looking for.
The upshot, her father's friends were impressed with her grandmother's rich, fulfilling life (she still teaches painting) and began asking about her community as an option for their own parents. Meanwhile, always the leader of her pack, Bubbie's friends began moving into 'her' facility.
"There's a natural intersection between this topic of senior living and this topic of generations because this is a multi-generational decision," says Lear. "It puts you in a more complex situation because you're dealing with multi-generational decision-makers."
Breaking Down the Generations
Lear defines qualities endemic to each generation:
Traditionalists

, born before 1946 (70 million)

Baby Boomers

born between 1946 and 1964 (80 million)

Generation X

, born between 1965 and 1979 (60 million)

Millennials

, born between 1980 and 1995 (82 million)
Traditionalists survived World War II, the Korean Conflict and often the Great Depression. "They understood sacrifice for the greater good. They're usually fiscally conservative, loyal to country and even brands." She cites her grandfather, who owned a Chevy dealership. "In my home, I wasn't allowed to date boys who drove Fords."
More than any other generation she's studied, Baby Boomers saw more significant changes in their lifetime, including women's rights, civil rights, and the moon landing. "Boomers rolled up their sleeves and fought the good fight," Lear says.
They're hard-working and incredibly optimistic. "The conversation about aging right now is about 'not dying.' For boomers, it's about reinvention in older age. How do we (senior living) create communities that facilitate that?"
"For boomers, it's about reinvention in old age. How can senior living communities facilitate that?"
Gen Xers came of age during the era of MTV and the birth of the 24-hour news cycle. Divorce rates tripled during this era, with many Xers growing up as "latchkey" kids who spent thousands of hours watching TV during the "Wild West" era of advertising.
Lear lists three characteristics of Gen Xers: entrepreneurship, fierce independence, and skepticism.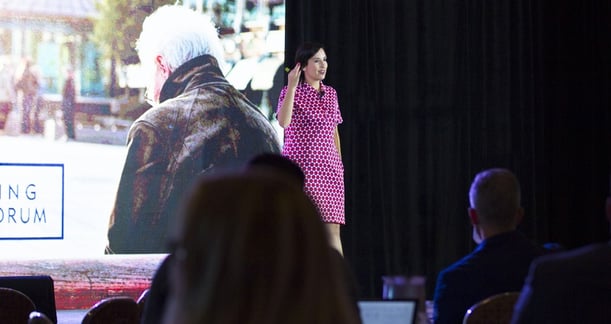 "It's difficult to measure the brand loyalty of Gen Xers. They're an unforgiving consumer group and if you cross them one time, they won't come back," she says, adding that their independence translates into a lone-wolf approach at work, rather than the collaborative/whiteboard approach of Millennials.
"The oldest Millennials are 36, they're not 12," Lear emphasizes. "We have to get our minds around that." She adds that Millennials have a reputation for self-indulgence. "I want to bring my dog to work and I have yoga at noon."
"The oldest Millennials are 36, they're not 12. We have to get our minds around that."
Millennials grew up with 9/11, mobile technology and Facebook and bring high expectations to work. "Social media impacts the way we influence one another. Because we're so highly networked, we depend on one another to make decisions." They also look up to their parents – and often live at home much longer – than previous generations.
"Millennials are used to multigenerational environments" and may gravitate toward multigenerational living later in life.
Impact on Recruiting
Lear's research and analysis are fascinating, but how can it be applied in tangible ways to senior living?
She offers two specific examples—one addressing occupancy, the other recruitment of quality staff.
When Gen X is looking at senior living, prepare for skepticism, Lear says. The "prove it" skepticism of Gen X should be addressed upfront when fortysomethings are researching senior living options for their parents.
They will be looking with a skeptical eye and coming to the table with a long list of pointed questions, Lear says.
The solution is to focus on your community's FAQs— anticipate most of these questions and address them clearly before the Gen Xer has a chance to ask them. Be proactive, answer anticipated questions first and then find answers to the remaining questions and follow up quickly, she recommends.
Lear says senior living and long term care providers can emphasize two areas to boost recruitment of quality staff.
First, Millennials are aspirational. They want careers that make a difference, have an impact—which is an integral part of a career in senior living.
So focus on the language used in marketing materials and job descriptions, Lear says. "What verbiage do you use to sell those jobs? Why do you do what you do? There's so much meaning in these jobs!"
Second, networking is essential. Peer-dependent and locked into social media, Millennials are overeducated and underemployed, Lear says. By keeping millennial employees motivated and content, senior care providers are creating a strong recruitment team.
"Get people who work for you to become evangelists for you and your company, if they're good they can bring in other people who will also be good," she says. "The best recruitment tool you have is the young people who already work for you. Creating a place that they love. They can bring more people into the industry for you."
Future of Senior Living
Lear says what it means to grow older in America has transformed over the past decade. She cites WeLive, a growing offshoot of the $20 billion co-working phenomenon WeWork.
"WeLive was meant to be a bridge between the college dorm room and real life, where almost everything is communal. It's obviously geared toward Millennials, who are in-between college and real life," she says. "Instead, a bunch of (older) boomers moved in," including a number of widows and single women who don't want to be a burden on their children and other family members.
"What it means to age in this country has changed. And when you think about the future of this industry, I don't even think it will be called 'senior living' and thinking about how do we reposition this not as a place where you go to not die, but a place where you go to reinvent."
Lear concludes, "Every generation moves us forward. For great leaders today is it's about finding the strengths of each generation, leveraging that, and celebrating them."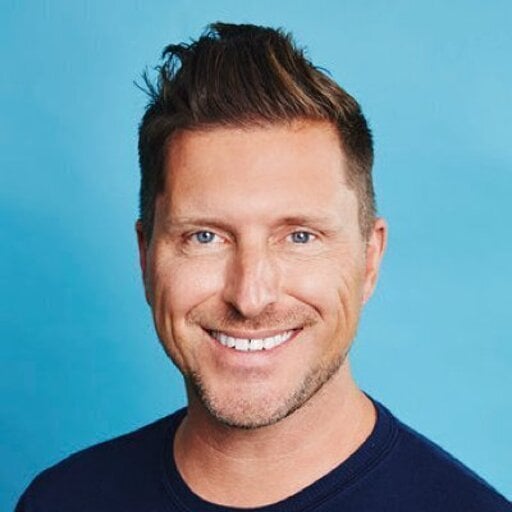 Posted by
Michael P. Owens is Co-Founder + Managing Partner of influence group, a leading producer of invite-only B2B events.
SLIF heads to Napa!
The One of a Kind Retreat for Senior Housing Leaders.
Oct 8-10, 2023 | Napa, CA
Learn More