Innovative new projects and key challenges facing senior housing were on the table when a panel of four industry leaders discussed the biggest opportunities for growth at the Senior Living Facilities Forum.
Moderated by Paul Mullin, SVP of Development at Silverado Senior Living, the panel featured Patricia Will, President & CEO at Belmont Village Senior Living; Lynne Katzmann, President of Juniper Communities; Bob Kramer, Founder of NIC, and Tom Grape, Chairman and CEO of Benchmark Senior Living.
They believe that over the next few years senior living will see more integrated, onsite care (reducing unnecessary hospitalizations and readmissions) and healthcare partnerships, insurance companies incentivizing choice through Medicare reimbursement, solutions adapted from game-changing firms in other industries (Uber, Airbnb) and an industry-wide emphasis on rebranding. While the industry has begun studying the needs of middle-income seniors, new living options for this market are limited at this stage.
International Development
Patricia Will described the development and innovative features of Belmont's impressive new multi-use, high-rise facility in Mexico City, which her company built in collaboration with a local development firm. The community has 135 units comprised of 67 assisted living apartments, 34 units designated for those with mild cognitive impairments, and 34 dementia-care units.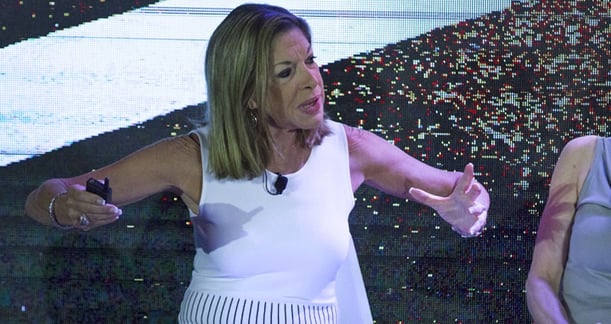 "Four or five years ago we had the opportunity to talk with a hospital system in Latin America, ABC Medical Centre, which was founded over 100 years ago," she says.
Across from the hospital in Mexico City, they created a facility that "complements the hospital," with more retail and restaurants, medical offices and extended stay suites. "The building is gorgeous. I can't take anybody from the US there because they'll be mad," Will says.
Finding motivated staff is easier in many ways, because there's a large pool of eager potential employees. However, since assisted living is a relatively new industry in Mexico, the pool of experienced workers is limited. Though the typical employee is traveling up to two hours a day (often by bus and subway) to work, once they arrive the experience is wonderful—with a 'gorgeous' employee cafeteria, and a 'health club quality' locker room where workers shower and get their fresh uniforms.
"We hired the former head of a top department store as a trainer," she adds.
More Onsite Care & Healthcare Partnerships
Katzmann says many of Juniper's industry-leading innovations are built on the foundation of its electronic operating system, adding "We went digital five years ago."
With programming branded as Connect4Life, Juniper is recognized for its quality care and low readmission rates, much of which stems from its approach to integrating care; senior housing and supportive care to reduce hospital visits and extend stays in many instances.
"Our model brings together onsite clinical service providers that address chronic care needs and integrates those services using a common data and communication platform along with a human care navigator" she says.
Many Juniper residents have both chronic illness and functional impairment—a situation the provider addresses comprehensively. "Our research has shown that when you deal with the functional impairment as well as the chronic illness, things really change," she says. "Our model has reduced utilization of costly services and helped us keep people healthy so they can enjoy the hospitality we offer."
True integration is key for containing costs. "What we've learned is that when you bring together housing with supportive services, with basic clinical services and chronic care management, you can do amazing things, but you've got to actually integrate it."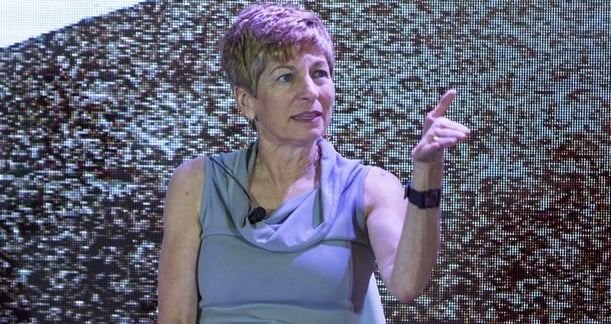 She's especially proud of Juniper's record on utilization. A study showed that if you used Juniper's approach to the population that uses the most health care in the community, the result would be dramatic healthcare savings without a drop in quality of care.
"Among the 5% of the population that uses 50% of the resources, we've had 80% lower hospital readmissions" when compared to the general population, Katzmann points out.
"If you used Juniper's model in the community, you would save billions of dollars. We are the solution."
Putting the savings of Juniper's model aside, Katzmann emphasizes, "By bringing together people with support services and the medical services they need, you're not eliminating the hospitality model. You're making it possible for people to live their best life."
Cracking the Middle Income Market
Bob Kramer, Founder and CEO of NIC, discussed the necessity of opening up the (underrepresented) middle-income market.
"We're doing the first, foundation-laying demand study in the middle market. Who are they? How will they change in five year increments over the next 20 years?" The study will take 12-18 months and involve two national summits, one for the investment community and another for the public policy community.
Kramer underlines an important point—"It's not income, it's wealth you're looking at," citing a 1998 study which found that 2/3rds of residents at assisted living facilities did not meet their facility's income requirements.
He adds, "A predictive-demand model is what we're building."
Kramer adds that one of the keys is differentiating between the real estate component and the service aspect of senior living. "The real estate piece is the easiest to solve; it's easier than the care. Staffing costs are a separate issue."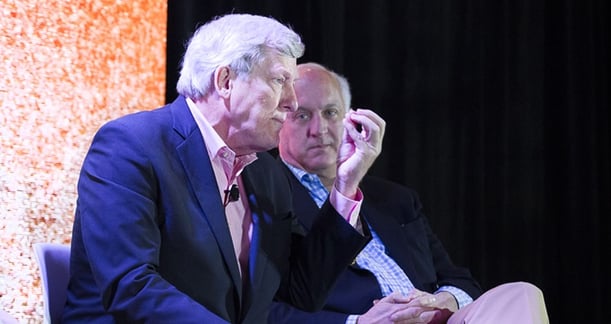 Shifting topics, Kramer sees three big challenges
Solutions that are more individualized than we see today. "Every individual's mother is different and has particular care needs."

How to Scale Care. Can you develop a model at scale to reduce cost?

Lowering Costs. He cites Katzmann's results to show that there are big opportunities to reduce costs across the system.

Insurance Companies Will Offer Incentives
Kramer believes that seniors will be incentivized by their insurance companies for choosing senior living communities with lower readmission rates, fewer ER visits and unnecessary hospitalizations.
"I believe, because of conversations I've been having with Insurance plan executives, we're not too long from the day in the next few years we will see Mrs. Jones moving into assisted living community A. Immediately, she'll get a letter from her insurance company stating that they will reimburse her Medicare Part A expenses at 50 cents on the dollar. If she's interested in moving to Assisted Living Community 'B,' we will reimburse her at 100 cents on the dollar," he says.
"I believe that's coming to private pay senior living in the next five years."
Senior Living Needs Rebranding
Tom Grape, Chairman and CEO of Benchmark Senior Living, believes the industry needs to address the negative perception of senior living among the general population.
"One of the other areas that needs to be addressed is the perception of senior living--how to get it reframed. There needs to be an almost seismic shift in the way the greater population views the industry," Grape says. For our older population, relocating to senior living needs to be something they look forward to, the way teens anticipate leaving home for college.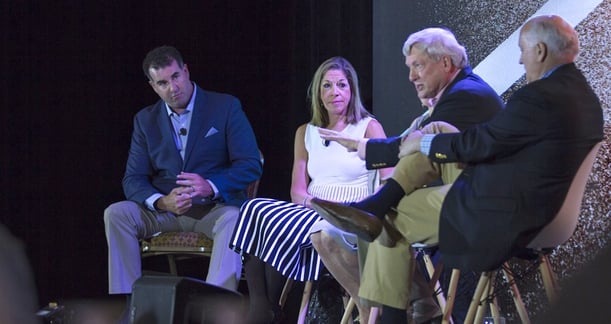 Referencing game changers Airbnb and Uber, Grape asks if something similar might come along for senior living, adding that the industry needs to catch up with innovative firms in other industries.
Incremental improvements won't get the job done. "We have to become dramatically better than our competition," Grape emphasizes. "We need to up our game."
Watch the full discussion below. Enjoy!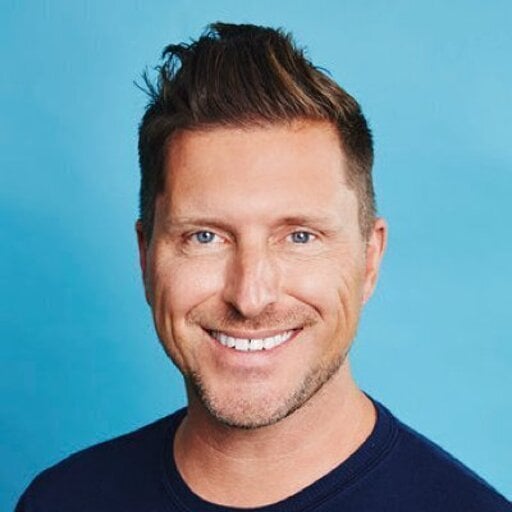 Posted by
Michael P. Owens is Co-Founder + Managing Partner of influence group, a leading producer of invite-only B2B events.
SLIF heads to Napa!
The One of a Kind Retreat for Senior Housing Leaders.
Oct 8-10, 2023 | Napa, CA
Learn More