Popular in Europe and urban centers around the world, the concept of co-living is slowly gaining traction in North America.
Characterized as "a modern, urban lifestyle," co-living is defined as shared housing designed to support a purpose-driven life. So far, senior living has largely ignored this housing model.
However, thought leaders and co-living developers see strong opportunities for senior-focused and intergenerational developments and, in some cases, strong interest from the market today.
To varying degrees, WeLive (the residential offshoot of WeWork), Common and Ollie are targeting Millennials, looking for fun, simplicity, community and affordable housing in desirable neighborhoods. In the process, though, a subset of Gen Xers and Baby Boomers (some in their 60s) are signing on for the co-living's minimalist mode of life.
In this piece, Christopher Bledsoe, CEO of co-living developer Ollie, and architect/author Matthias Hollwich share their insights into the present and future of co-living as a viable model for seniors.
All Ages Ollie?
"No doubt there is a millennial influence to this, but over 20% of our inquiries are from baby boomers." Christopher Bledsoe/Ollie Co-Founder & CEO.
Though attractive Millennials are splashed across Ollie's website and marketing materials, its housing model appeals to prospects in their 50s and 60s too. Ollie's co-living spaces are located in New York and Pittsburgh.
"We're opening what will be the largest ground-up co-living development in the U.S. in Long Island City this April. We also recently announced plans to expand to Boston and Los Angeles, and in January of 2018, we closed the largest Series A round ever raised by a co-living company," says Bledsoe.
"Roughly 80 percent of tenants in Ollie buildings are in their 20s and 30s, but just under 20 percent are over the age of 50 — and about a third of those are in their 60s," he says. "We've learned that 'millennial' is more of a mindset than an age group."
A search for simplicity and minimalism, he's found, is universally popular. "We attract baby boomers looking to escape the suburbs and the various responsibilities of maintaining a large home, empty nesters seeking a pied-a-terre, long-distance commuters who desire a crash pad and a low maintenance living solution, and people in life transitions. As a result, we've gained a fuller appreciation that Ollie is not just a place for the young, but also the so-called 'young at heart.'"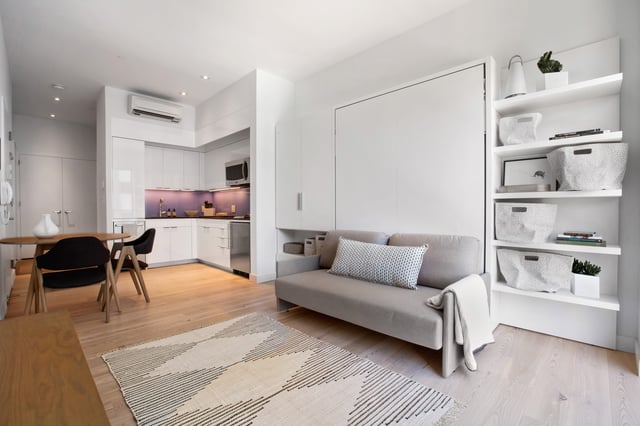 Emphasizing Experience over Stuff
This form of urban minimalism reflects a general downsizing trend, with Millennials embracing flexibility and experiences over materialism and ownership. More boomers are embracing this trend too.
"Ollie's model operates what we call the 4 C's: cost-savings, convenience, comfort, and community. These defining characteristics are attractive in a living situation no matter the age of the resident, which is why we've adopted an aesthetic that appeals to renters of all ages and also why we are a values-based community with inclusiveness at the heart of our events programming," says Bledsoe.
"Many of our residents are empty nesters and retirees who spent their lives accumulating possessions in the suburbs and now the idea of selling their belongings (house included) to move to an urban center, where they have easy access to a vibrant cultural scene, award-winning restaurants, and community activities, is increasingly attractive."
"Ollie remains age agnostic," says Bledsoe.
"We develop communities that include populations from all walks of life, across the age spectrum."
An Innovative Perspective
Among the world's top 10 most innovative architects (Fast Company), Matthias Hollwich is principal with NYC-based Hollwich Kushner, a firm known for high-profile projects like Jersey City's Journal Square mixed-use project, and the Pennovation Center at The University of Pennsylvania as well as for its out-of-the-box conceptual design projects.
Intrigued by the topic of living our best lives as we age, Hollwich wrote "New Aging: Live Smarter Now to Live Better Tomorrow," which has influenced his architectural projects. His "manifesto" calls for "people to take charge of their lives and reshape their living spaces to accommodate how their needs will change as they age so that aging will be less of a disruption and more of an adventure."
Hollwich says, "We are trying to introduce as many ideas of the book into all of our projects. I always say that we should use aging as inspiration to create better places for everybody. With co-living we are able to readjust our way of lives that have been limited by very standard living environments. (Almost) everybody wants to be social – creating places where people can do that, under their own terms and conditions makes all the difference – and reconnects all of us in the real physical world."
Introducing Skyler
Taking his concepts to the next stage, and without client demands to consider, Hollwich has developed Skyler, a prototype that visualizes the principles in his book.
Skyler's 600 residential units offer space for an intergenerational group of 1,000 people with tailored amenities placed throughout the building. It offers a mix of micro studios to maximize economy, pooled apartments that eliminate isolation, and duplexes that act as single-homes. Skyler invites people to live cooperatively and share amenities like transportation and workspace to stay healthy, social, and active at every age.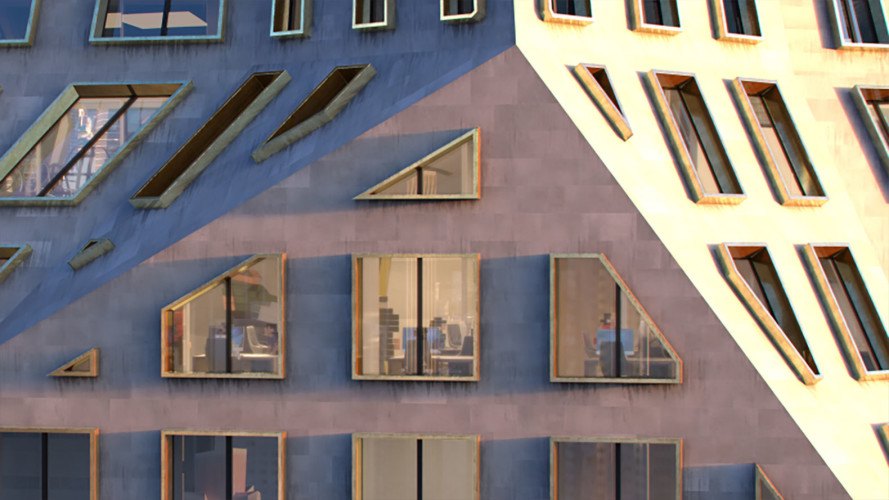 Skyler invites people to live cooperatively and share amenities.
"Here we envision a truly intergenerational building with strategic amenities that support people of all ages during life transitions, including education, post-retirement activities, and healthcare," Hollwich says. "The concept has inspired many developers to think different about their projects … and to start incorporating more age related aspects into their work."
The model encourages greater fluidity. "With Skyler we developed a unit typology that is based around a central flexible space, our goal being to make the unit shareable between families, friends, or even strangers, with the ability to adapt depending on the needs of its residents."
Untapped Opportunity?
While the current co-living model is ideal for many independent boomers, it would need to be adapted as residents age into their 70s and 80s, gradually requiring assistance and more care options.
"Co-living does not prescribe to a formula," Hollwich says. "Many types of co-living examples are emerging all over the world, each with their own points of difference. It's important to create environments where different types of people can explore living together and create diverse intergenerational communities."
With fifty- and sixtysomethings beginning to gravitate toward these new housing models, Hollwich sees business opportunities for forward-thinking developers. "Millennials and boomers on both ends of the generational tree are seeking change, such as increased opportunities for social interaction, meaningful amenities, flexibility, and better transit options," he says.
"I can see an innovative co-living entrepreneur choosing to start with the 55+ market and than expanding the product to attract all age groups."
A brand of co-living communities targeting baby boomers would have a growing, prosperous market as they transition into their 70s and 80s, Hollwich believes, citing this demographic's large numbers, disposable income and willingness to embrace "the next big thing."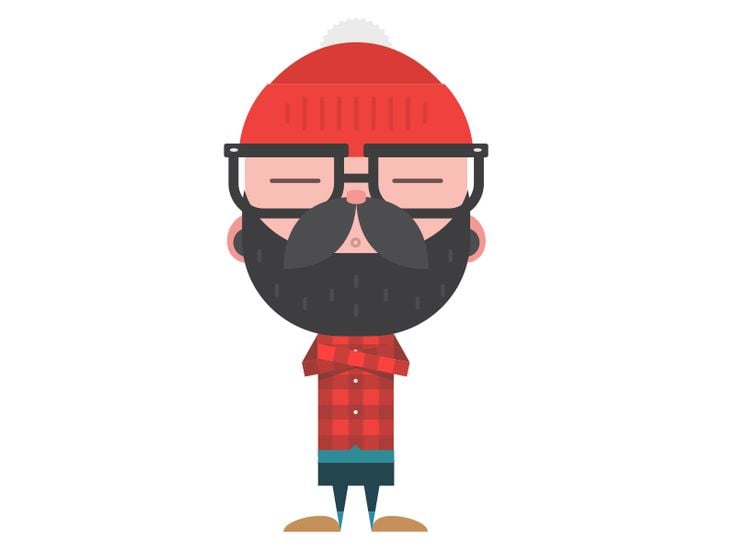 Posted by
Andy Smith is a veteran journalist and copywriter. Andy writes about hospitality, retail, senior living and higher education topics for influence group.
SLIF heads to Napa!
The One of a Kind Retreat for Senior Housing Leaders.
Oct 8-10, 2023 | Napa, CA
Learn More