The senior housing industry is doing a remarkable job of caring for residents during COVID-19 and it's time for its leaders to show the media and the public the many positive aspects of congregate living.
The Senior Living Innovation Forum's first "Community by SLIF" webcast featured a candid discussion on this topic with Lynne Katzmann, President of Juniper Communities, Lori Alford, COO of Avanti Senior Living, and Ken Schmidt, Former Director of Communications for Harley-Davidson. SLIF Founder Michael Owens hosted the discussion.
So, How Have You Been?
To kick things off we asked Katzmann and Alford to share how COVID-19 has affected their communities.
"It's been up and down. The uncertainty has been very difficult," said Katzmann, who's also found a few positives. "I'm grateful for the opportunity to lead again. I spend a lot of time on the road and now that's not the case. So I've had to assume leadership of strategy and execution. That's made a powerful difference."
Alford said, "Like any operator, we've had to turn our ship upside down…and learn how to re-operate. Keeping our team members safe and our residents safe. Every challenge presents a great opportunity. During this time, I've learned things about leadership that I never would have had to face without this crisis."
Avanti has remained COVID free up to this point; Juniper hasn't been as lucky. "Quality has nothing to do with the chance that your community might have an outbreak of COVID. That rings true to me," said Katzmann. "I think we've got infection very much under control. I believe our team did a great job and very few people passed away due to COVID."
Alford defended providers with COVID-positive residents, adding that Avanti's properties are in Texas and Louisiana, where infections boomed later, giving Avanti time to learn from communities in virus hotspots across the country.
Negative Media Perception
To ensure that the conversation was in the "now," Owens did a Google News search for "senior living" and it brought up nothing but negative stories. On the day of the webcast, there were two negative pieces in Time ("America's Assisted Living Residents Are Falling Through the Cracks of COVID-19 Response, Families Say") and USA Today ("'A National Disgrace': 40,600 deaths tied to U.S. Nursing Homes").
Alford and Katzmann agreed that even during COVID-19, for most seniors, independent and assisted living are preferable to remaining isolated at home. Katzmann highlighted the dangers for seniors without family support or financial resources. "Being at home is not guaranteed to be safer if you have chronic conditions and need assistance," she said, adding that loneliness, extreme isolation, and depression exacerbate the problems.
"Being at home may work for those with family resources, but what about everyone else? If you can't hire someone (to help), what are you going to do?"
Alford's response was blistering. "I want to say that the media is disgusting. They're leading with what bleeds. More people are alive and safe because of us than have died because of an awful virus."
Embrace the Media
Ken Schmidt, who joined the conversation after about 20 minutes, emphasized that the public and some of the media just view the whole industry as "nursing homes," meanwhile stressing the importance of disproving negative stereotypes and misinformation while seizing control of the narrative.
A popular speaker at SLIF '18 in Napa Valley, Schmidt shared insights from his hands-on experience changing the public's long-held negative perception of Harley-Davidson, which was close to bankruptcy when he came on-board. He said the media isn't targeting the senior living industry, it's just uninformed or under-informed about the services, care, amenities, and lifestyle assisted living offers.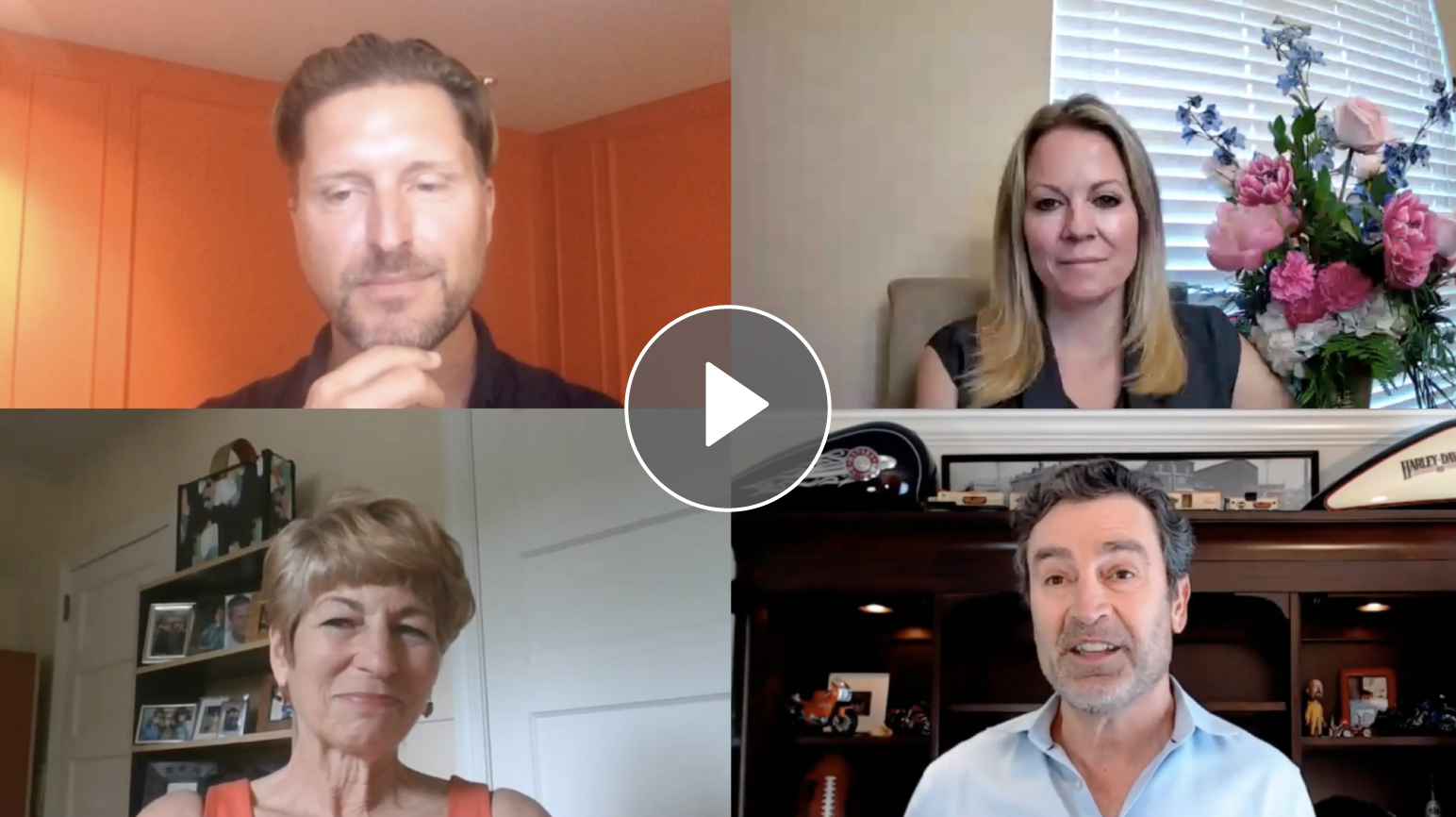 "We can do two things. We can run away or run toward this. Right now, you're top of mind. Pick up the phone and call them. They're not targeting you. They're simply parroting what they believe to be true."
He continued, "If you want them (the media) to talk about senior living the way we would like them to, we need to invite them in and show them around. Until we do that, they'll be operating in a vacuum."
Changing Perception
Schmidt compared the industry's public image to Harley-Davidson's outlaw/criminal reputation from the 1960s and 70s. "We realized we'd spent the better part of our professional careers waiting for this problem to go away," he said. "We either get control of our narrative or roll over and let other people define that for us."
Leaders in any industry with a negative rep need to focus on three questions:
1) What are people saying about us?
2) What do we want them to say about us?
3) What are we doing to make them say it?
An Invisible Industry
The problem isn't just one of a negative image, but often one of invisibility.
Alford added, "To me, what COVID-19 has demonstrated is that our industry at large is invisible. That has been evidenced by not being in the legislation at the state and federal level. Not being provided help with PPE. We're invisible."
She added that the industry has failed to reach out to national leaders and national media. "A lot of the people who need to know about us, don't. We as an industry need to solve that. We need to be seen by the right people."
But, Would YOU Live There?
Throughout the hour, Owens asked the audience to answer a few online polls, at one point asking the operators tuning in if they would "happily" live in their own communities today? Sixty-five percent said yes, with 35% admitting they wouldn't.




Katzmann and Alford were divided, with Alford saying she'd gladly move into an Avanti community. Katzmann said that while she would be happy with the accommodations and care, Juniper's programming "might not resonate with me long-term. For me, as a boomer, I'm used to controlling my environment. I'm used to deciding what I want to do and making it happen."
Owens also asked providers what they thought would be "more important" to prospective residents' families today: 1) technology in the rooms 2) the ability to visit and 3) transparency around testing for staff and residents?
"It's a 50/50 split around the ability to visit and transparency."




Going on Offense
Responding to an audience question about the media's perception of senior living, Schmidt encouraged reaching out to lifestyle reporters and assignment editors at local newspapers and TV stations. "They're not as educated on specifics of industries as we think they are. Bring them in and let them ask questions."
Schmidt again emphasized the importance of operators reaching out to local organizations, women's groups, religious groups, networking groups, etc.—encouraging them to visit and even hold meetings in senior living communities.
"He added that Harley-Davidson changed public perception by inviting Elks clubs, the League of Women Voters and other groups unfamiliar with the product and the accompanying lifestyle, to hold their monthly meeting there. "Once they visited, people would say, 'This is pretty cool.'"
Katzmann made an interesting point—compared to most of Europe and Asia, "Ageism" is a pervasive problem in American society, one that often taints media coverage, even subconsciously. "It's an issue we as an industry, and a society, need to address. We have work to do."
Time to 'Get Real'
"My advice would be that our industry needs to be 'real' with ourselves. Everyone wants this lifestyle and experience. At the end of the day, does our industry produce it? We're still doing the things we did in the 1990s," Alford said.
"We have to be open to change and look at ourselves and do some soul-searching. We need to shift. We need to do a 180-degree pivot to produce a different outcome. We need to start adapting to what the consumer wants."
Katzmann's last word: "One of the things we've learned from COVID is that we can change. We can create a better situation for the people we serve."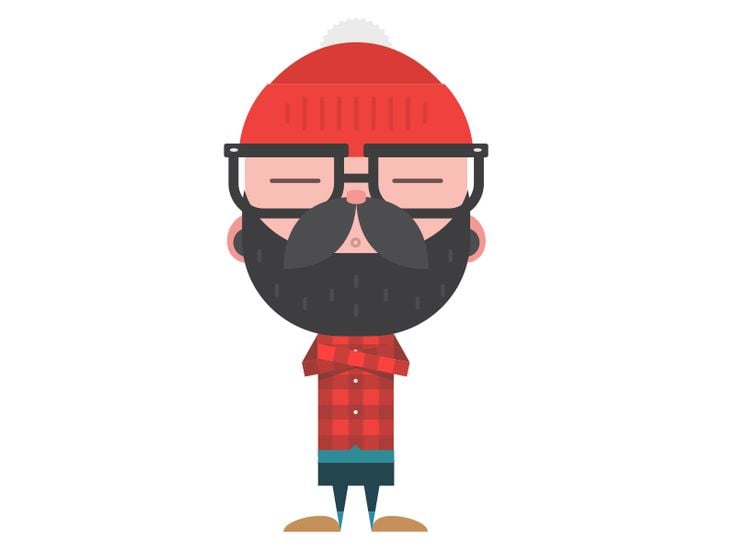 Posted by
Andy Smith is a veteran journalist and copywriter. Andy writes about hospitality, retail, senior living and higher education topics for influence group.
SLIF heads to Napa!
The One of a Kind Retreat for Senior Housing Leaders.
Oct 8-10, 2023 | Napa, CA
Learn More