Less golf, more fun in the sun. That's one of the demands of the active 55-70 year-olds filling up two Latitude Margaritaville properties in beach communities Daytona FL, and Hilton Head, SC.
The two developments are part of a collaboration between Minto Communities and Jimmy Buffett's Margaritaville brand. Bill Bullock, Minto senior vice president, shared insights on designing for younger seniors, many of whom are attracted to the affordability and laid-back lifestyle, even if they don't follow Buffet on tour or self-identify as "parrotheads."
"Prospective residents are finding commonality."
"They have an interpretation of what to expect," Bullock says. "The Margaritaville brand is far-reaching. There's a lot of assurance in the buyer's mind that they'll be in a community of people who share their philosophy." Like kids on the bus to summer camp, some buyers bonded while waiting for the sales office to open on its first day and requested adjacent properties with their new friends.
When designing these communities, Minto studied the interests of an extensive database of 100,000+ potential buyers. Some findings were predictable (beach access was a priority), others a little more surprising (many residents continue working fulltime and requested onsite meeting rooms and office space).
Though still in the earlier stages of development, sales have been brisk. Latitude Margaritaville in Daytona Beach is currently selling homes in its first phase of 378 homesites, with plans for 3,000 homes, and the possibility of a future expansion for a total of 6,900 homes at buildout. Nine model homes opened in February, and in April the first residents move into their homes in Daytona. Phase one of Latitude Margaritaville Hilton Head features 203 home sites. Hilton Head's first residents will move in this Fall. Prices start in the low $200s.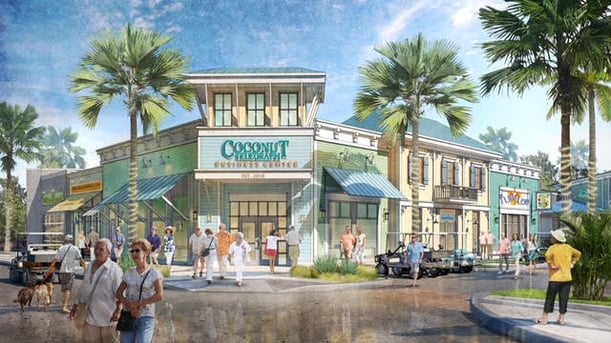 Before developing in Daytona, Minto's team eyed a number of factors, including access to transportation (Interstate 95) and quality medical care (the development is a 10-minute walk from Halifax Hospital and Medical Center), as well as ready access to existing community, shopping, dining and entertainment, all of which Daytona (and Hilton Head) offered. Of course, proximity to the beach was essential too.
Interest in these properties extends far beyond those who are Jimmy Buffett fans. "Of the 100,000 plus people in our database, 75% have never visited Margaritaville.com. If you're a full-on "parrothead", you'd have visited the site. So many are not full-on tailgaters. We've got quiet areas too."
Learning From Sun City
While the Daytona and Hilton Head properties are distinctly new developments, Minto cut its teeth adapting another senior property—Tampa's older Sun City Center, which it acquired in 2009. "Minto has always been a lifestyle builder. We've been building in Florida for over 40 years."
By listening to residents, they revitalized the community. "We were able to work with he Sun City Center community to understand their needs and become a success story" says Bullock.
Studying the Demographics
Yes, residents are coming from nearby communities, but Minto also has strong interest from prospects in Illinois, New Jersey, Texas and even California, drawn to Florida's temperate climate, beach access and (esp. with California) much lower cost of living.
"We don't really see an interest in surfing, but we do see a strong interest in boating and fishing," Bullock says.
Goodbye Golf
While they love driving golf carts to the grocery store or pharmacy, residents are less enthused about the game of golf than earlier generations. The stereotype of seniors spending their days on the golf course is about 20 years out of date, Bullock says.
"When we first bought Sun City Center, there were six operating golf courses. The majority of those have closed. The buyer has stopped playing golf. They're more into tennis, fitness, nutrition and hiking," Bullock says.
Another point—golf is expensive, especially if you're paying dues for a private course. "Our residents are price conscious. Those who are interested in golf are just as happy to have access to local public course they can play."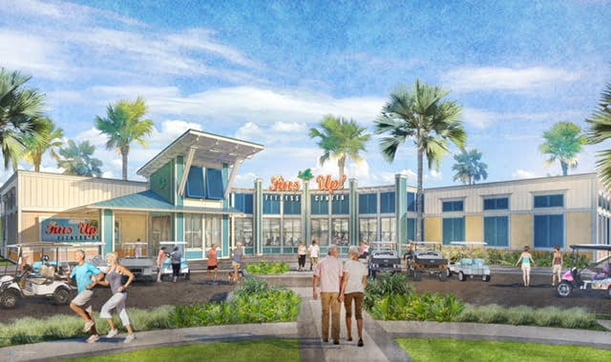 Sports, Fitness & Communal Fun
At their new properties, the emphasis will be on diverse activities—from guitar lessons to mixology classes to fast-growing sports like pickleball.
While golf holds less interest, some Margaritaville residents do enjoy riding motorcycles on Florida's long flat highways and spending race days at Daytona International Speedway, about 5 miles up I-95.
They're also interested in keeping fit. The facilities offer an indoor pool, low-impact aerobics and a full gym. Equally important, Halifax Hospital sends representatives to offer presentations on topics from preventative care to rehabbing injuries, as well as one-on-one consultations.
Halifax Health will offer wellness fairs, health seminars, blood pressure screenings, nutrition talks, weight-loss counseling, and even therapy dog visits.
The development also will feature an amphitheater and a shuttle service taking residents to a private Atlantic beachfront club. "We're offering so many options, our activities calendar looks like a CEO's calendar," says Bullock.
Workspace is Essential
The Parrothead image implies laid-back, 24/7, but the Latitude Margaritaville reality is a little different. With a demographic that begins at 55, many residents are still pursuing careers, which Minto discovered while analyzing its demographic.
To fill that need, they included offices and a business workspace (similar to a Regus workspace, Bullock says). "Many of our residents still have the workplace on their minds. We have an office suite where residents can work and conference rooms for meetings."
Adapting for Older Residents
Building on the instant popularity of Latitude Margaritaville, Bullock says Minto is researching two options for the future—urban development options and transitioning today's population into assisted living developments that offer a higher level of care while maintaining a fun vibe.
"Assisted living options will be the natural progression as this community matures," Bullock says. "This progression happened in Sun City and we will focus on opportunities like that in the coming years."
Margarita City in the Mix?
Assisted living may be down the road, but research shows a portion of Minto's database would like an urban take on the Margaritaville model now.
"We're seeing a component of our buyer who is looking for a product that is more expensive than what we're offering, one that will give us the opportunity to pursue more urban developments," Bullock says.
"Much of our demographic would like to be in an urban community," says Bullock. "So most definitely there will be a 2.0 version of this." He lists Dallas, Austin and Nashville as possibilities.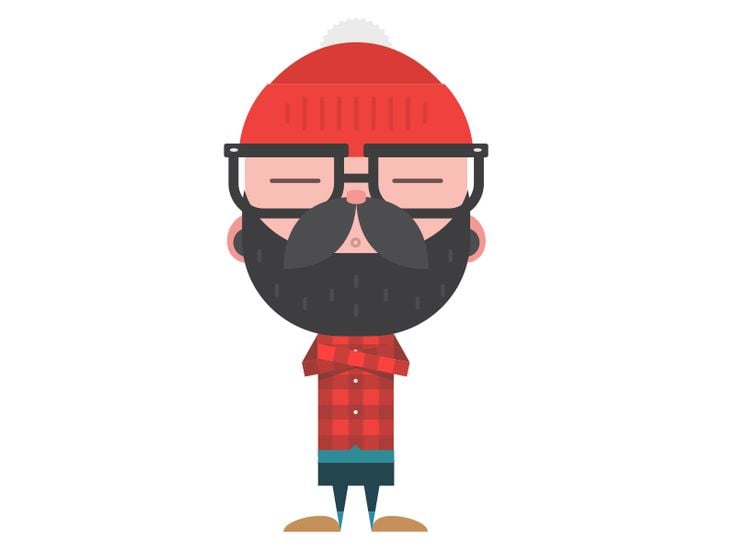 Posted by
Andy Smith is a veteran journalist and copywriter. Andy writes about hospitality, retail, senior living and higher education topics for influence group.
SLIF heads to Napa!
The One of a Kind Retreat for Senior Housing Leaders.
Oct 8-10, 2023 | Napa, CA
Learn More