In an age of accelerating technologies and market disruption, how can senior housing operators stay ahead of the pack?
An innovative model, introduced in Geoffrey Moore's book "Zone to Win," posits that organizations can gain an edge in today's highly competitive marketplace by structuring their operations into four distinct zones. This strategy strives to help companies achieve an elusive balance between maintaining their core business while also embracing the next wave of disruption.
At the Senior Living Innovation Forum, Dave Wessinger, President of PointClickCare, shared how his company is implementing the Zone model, and how it's helped them manage the "crisis of prioritization".
The Three Horizons
In "Zone To Win," Moore introduces the concept of three investment horizons. Each horizon is crucial in its own right, but the challenge lies in determining how to best allocate resources across these horizons.
Horizon 1: the coming fiscal year, when existing operating plan(s) yield planned and predicted performance requirements
Horizon 2: the 2-3 year period, when ongoing product portfolio transformations result in negative cash flow
Horizon 3: in 3-5 years, when R&D is being funded outside the operating plan in order to discover the "next big thing" (aka, at least one new line of business with exceptional revenue growth per decade)
For a number of companies, failing to embrace Horizon 2 is the kiss of death. "This is the sticking point, where companies are attempting to develop a new generation of products or services and drive them to maturity," Wessinger said.
Moore's book outlines 56 companies that failed to catch the next wave of innovation because they didn't fully embrace Horizon 2. Kodak is one of the most famous examples: While they had the capabilities to move to digital, they didn't prioritize it. They were ultimately too focused on Horizon 1 (driving their economic engine) to invest in their future.
In an era of constant change, engaging and absorbing each wave of disruption is a big challenge—but "if you can catch just one of those waves every 20 years, you're going to be a great business." When making a bet on the "next big thing," it's up to the CEO to both zero-in on one area and to deliver on that future.
"It's okay to dial down on Horizon 1 in order to invest in Horizon 2. In fact, it's necessary: That's where transformation happens," Wessinger said. "For instance, Salesforce decided that the Health Cloud is their business' number one priority; they understand that their performance numbers may have to go down in order for them to invest heavily and deliver on what they think is that next wave."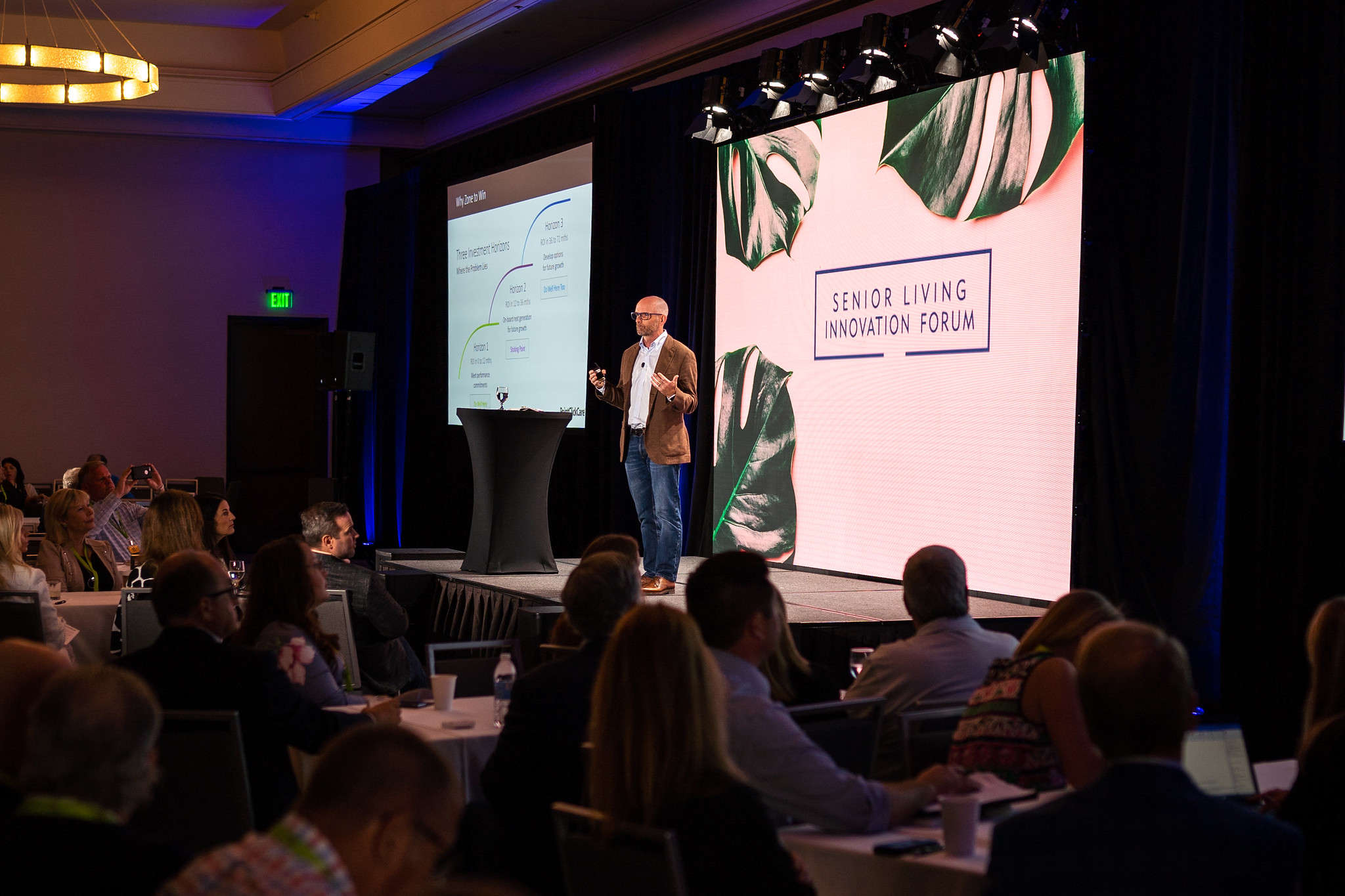 Getting in the Zone
In addition to the three horizons, Moore's model also introduces the concept of four zones that an organization must manage in today's competitive marketplace.
Performance Zone: The core products that drive your business and comprise most of your top line revenue.
Productivity Zone: The shared service investments and programs that serve to optimize your core business (a.k.a. the Performance Zone), such as finance and HR.
Incubation Zone: New offers and products in emerging and/or fast growing markets that do not yet deliver a material amount of revenue, but someday could be relevant to your business (R&D).
Transformation Zone: A new product or offer in an emerging and/or fast-growing market that is actively being driven to have a meaningful material impact on the business (at least 10% of your revenue)
"At PointClickCare, we've zoned our business and assigned people with the right characteristics to lead them. The qualities of those leading each zone matter and correlate to your success," Wessinger said.
The most critical aspect of Moore's model is that each zone needs to be managed differently. Each zone has its own goals, constraints, and qualities; "a rockstar team member in the performance zone may not be so great in the productivity zone," for instance. Similarly, a product in the incubation zone needs to be handled completely differently than one in the performance zone for maximum success.
"We've zoned our business and assigned people with the right characteristics to lead them."
At PointClickCare, a venture board runs the incubation zone; "Running our incubation zone like a VC makes it much easier to get to the next milestone and hold ourselves accountable for moving through the J curve," Wessinger said. However, the same approach doesn't make sense for the productivity zone, which is led by the CFO.
After outlining the general concept of the Zone model, Wessinger pivoted to how the model can be applied to senior living specifically.
"Your performance zone is doing what you currently do: serving your current residents, and doing it well," he explained. "In the productivity zone, there are always ways to create efficiencies and get better, faster, and cheaper; for instance, transitioning to a new CRM."
Wessinger urges senior living providers to hone in on the one greatest opportunity that will move their organization toward transformation.
"It's pivotal to focus on one thing, not 20. Whether its concierge home services that are starting to affect your business, or other technologies, what's going to move your company toward transformation? How can you best take advantage of the opportunities in front of you and catch the next wave?"
Enhanced Collaboration At PointClickCare
Though the zones may seem like a siloed approach at first glance, Wessinger said the model has brought his organization closer together than ever.
"Now, all the zones have distinct, clearly-defined goals and priorities, and we work better together," Wessinger said.
"We started to have important conversations about what we need to do to support each other; we hold monthly meetings to make sure we're able to deliver on success metrics. It created accountability between teams, minimized conflict, and allowed us to deal with the crisis of prioritization."
---
Like what you are reading? Well consider joining us at the Senior Living Innovation Forum. To request an invite head here.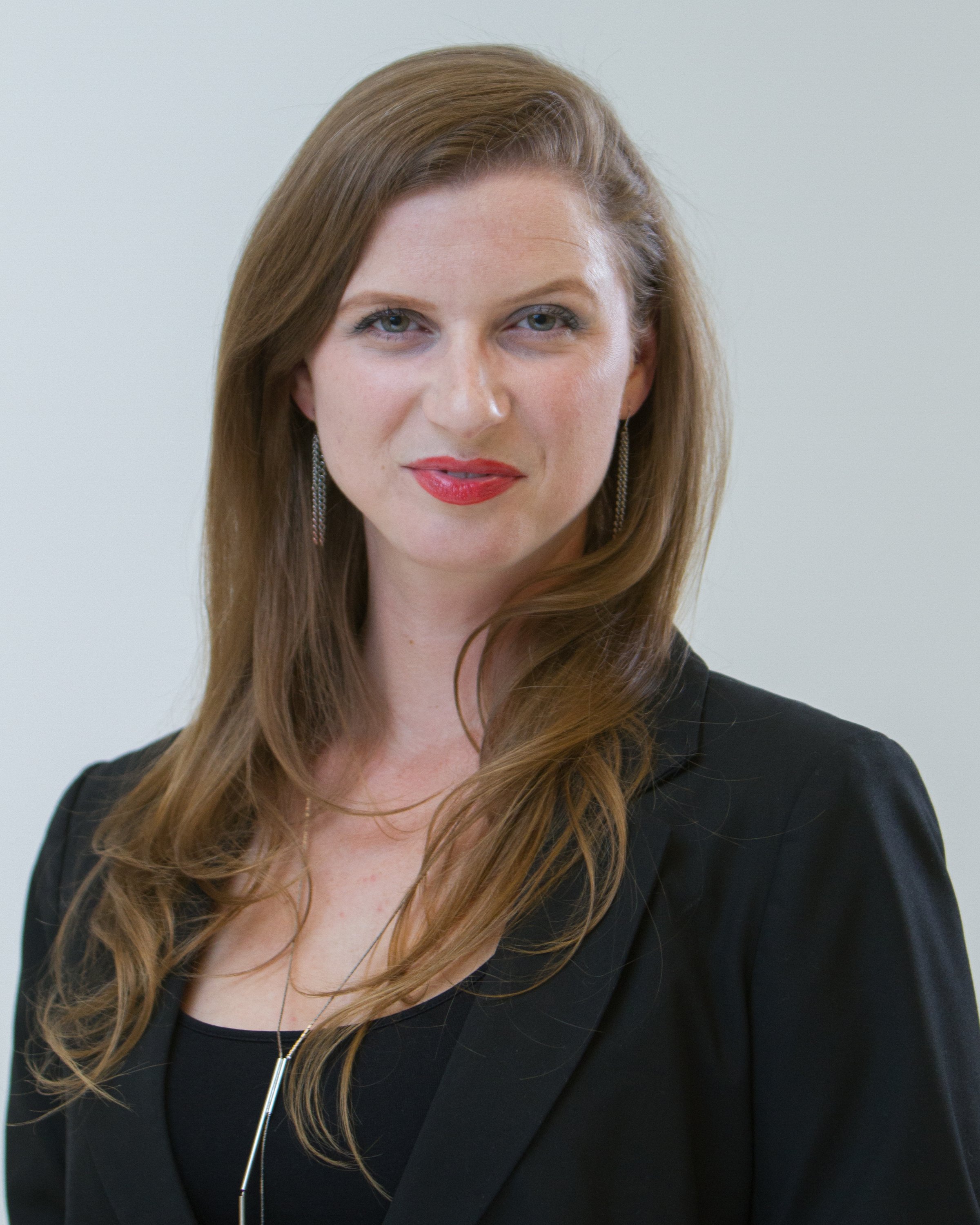 Posted by
Nicole Rupersburg is a content and conference producer for influence group focused on education healthcare and hospitality. She also is a frequent freelance writer covering food, travel, arts, culture, and what-have-you.
SLIF heads to Napa!
The One of a Kind Retreat for Senior Housing Leaders.
Oct 8-10, 2023 | Napa, CA
Learn More