In 2019, iN2L co-founder Jack York celebrated two birthdays: his 60th and iN2L's 20th. This called for more than your average celebration. To mark the milestone, York embarked on a tour of senior living communities around the country that use iN2L's technology. At each stop, he took a group of residents out in his van, Carpool Karaoke-style, asking his passengers about their lives and singing some of their favorite tunes.
The 60/20 Tour, York recalled in a presentation at the Senior Living Innovation Forum in Napa, was partly a way of thanking the communities he serves. "It was all based on gratitude," he said. "I was just so grateful." (It didn't hurt that his colleagues wanted him to leave the office for six months). During his presentation, he shared memories and videos of residents he met during the tour, as well as a few lessons the industry can learn from them.
Flipping the Script on Memory Care
For York, the tour was much more than a fun way of getting to know the residents in iN2L's community. It was a journey of discovery in its own right, one that changed him from the very outset. Going in, he expected that he would spend most of his visits with independent living residents rather than those with dementia. When the CEO of Nazareth Home Mary Haynes steered him past the community's independent living unit to its memory care unit, however, he realized the error in his thinking. "It was astounding to me, someone who's been living in this industry for 20 years, and [with] a product that's impacted thousands of people living with dementia, that I still had my own prejudice," he said. "So we really flipped the script and wound up specifically focusing on people living with dementia."
He quickly gained a new appreciation for the seniors iN2L serves: people like the retired truckers at an adult day program in Pennsylvania who lit up whenever they passed a truck on the road—"they would talk about how many lug nuts were on that tire, and what the size engine was"—or the tech-savvy New Jersey resident with blue hair and three computers (a Mac, a PC, and an iPad). "I wasn't burdened by trying to make somebody who they were 30 years ago," York reflected. "It was just about the joy of who they were in the moment."
Heroes and Sweethearts
That joy often revealed glimpses of the deeper humanity beneath it. A resident's story about hunting caribou in Alaska gave way to an emotional reflection on how he gave his house to his daughter: "I gave it to them and I said, they need it more than I do," he told York. Another resident, a retired pilot, ushered York into his room, where he kept the plaque United Airlines gave him for shipping supplies to Ground Zero after 9/11. "That's who he was," York realized. "He was the 9/11 hero. He wasn't a 92-year-old guy kind of struggling with dementia."
Another one of the tour's more touching moments came as York drove around a resident living with dementia and his wife, who described the challenges and grief of their journey together. When Bing Crosby's "Let Me Call You Sweetheart" came on the radio, her husband suddenly perked up out of his reverie and started singing to her—and she, of course, sang right back, just like they used to. "I felt kind of odd filming it," York said, "but it was the coolest thing."
Find Your Tap Dancers
York came out of his journey with a few lessons for his colleagues in the senior living industry. To those who live by the axiom of marketing to seniors' adult daughters, he cited a resident who enthused over her community's cloth napkins. "Don't underestimate what your residents are paying attention to," he said. "I don't need no adult daughter to tell me that I like my cloth napkins."
Then York played a video of a resident in Canada who used to perform tap routines at movie theaters—back in the days when previews were a little less commercial. As they returned to the community after their drive, he asked if she could put on a show. It so happened that she had her old tap shoes in her room. "She hadn't tap danced in 35 years, 'cause nobody asked her," York said. "She had her shoes just waiting in the closet for somebody to ask her to tap dance."
The 60/20 tour may be over, but the journey has only just begun. York's next step will be TaleGate: a cross-country journey in a 42-foot trailer with a high-end recording studio inside. TaleGate will be traveling the country, hosting "tailgate" parties for residents and capturing videos of both residents and staff. In addition, through a partnership with Saltbox TV, TaleGate will be hosting a monthly reality tv show (on Saltbox) that will highlight one resident a month. The residents will not know that the TaleGate team has prepared a "This Is Your Life" inspired event, by assembling an audience of people they influenced throughout their lives. "You've got a 90-year-old woman that was the fifth-grade school teacher for 40 years," he suggested as an example. "I'm gonna be interviewing her in the studio, and unbeknownst to her, we'll get a bunch of her students that are in their 30s, 40s, 50s, gathering outside the trailer. And we'll just walk her outside and look at the lives that she had changed."
In closing, York asked his colleagues to keep doing everything they can to honor their residents. "You've got tap dancers in your communities," he said. "Find your tap dancers."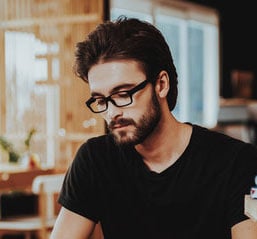 Posted by
Steve Manning is a journalist based in Idaho. When he's not writing, he can usually be found at the theater or taking his dog on a hike. If he could only go to one restaurant for the rest of his life, it would be Al's Place in San Francisco.
SLIF heads to Napa!
The One of a Kind Retreat for Senior Housing Leaders.
Oct 8-10, 2023 | Napa, CA
Learn More