In healthcare, the term triple aim refers to the threefold goal of improving population health, improving the individual experience of healthcare, and reducing healthcare's cost per capita. It's a systems-based approach that requires new ways of conceptualizing and delivering healthcare, especially to high-needs populations like those served by the senior living industry.
As providers turn their focus toward the triple aim, they are increasingly shifting from traditional fee-for-service models to value-based care models focused on population health. This may not be a simple transition, but for those committed to it, reduced costs and better patient outcomes await.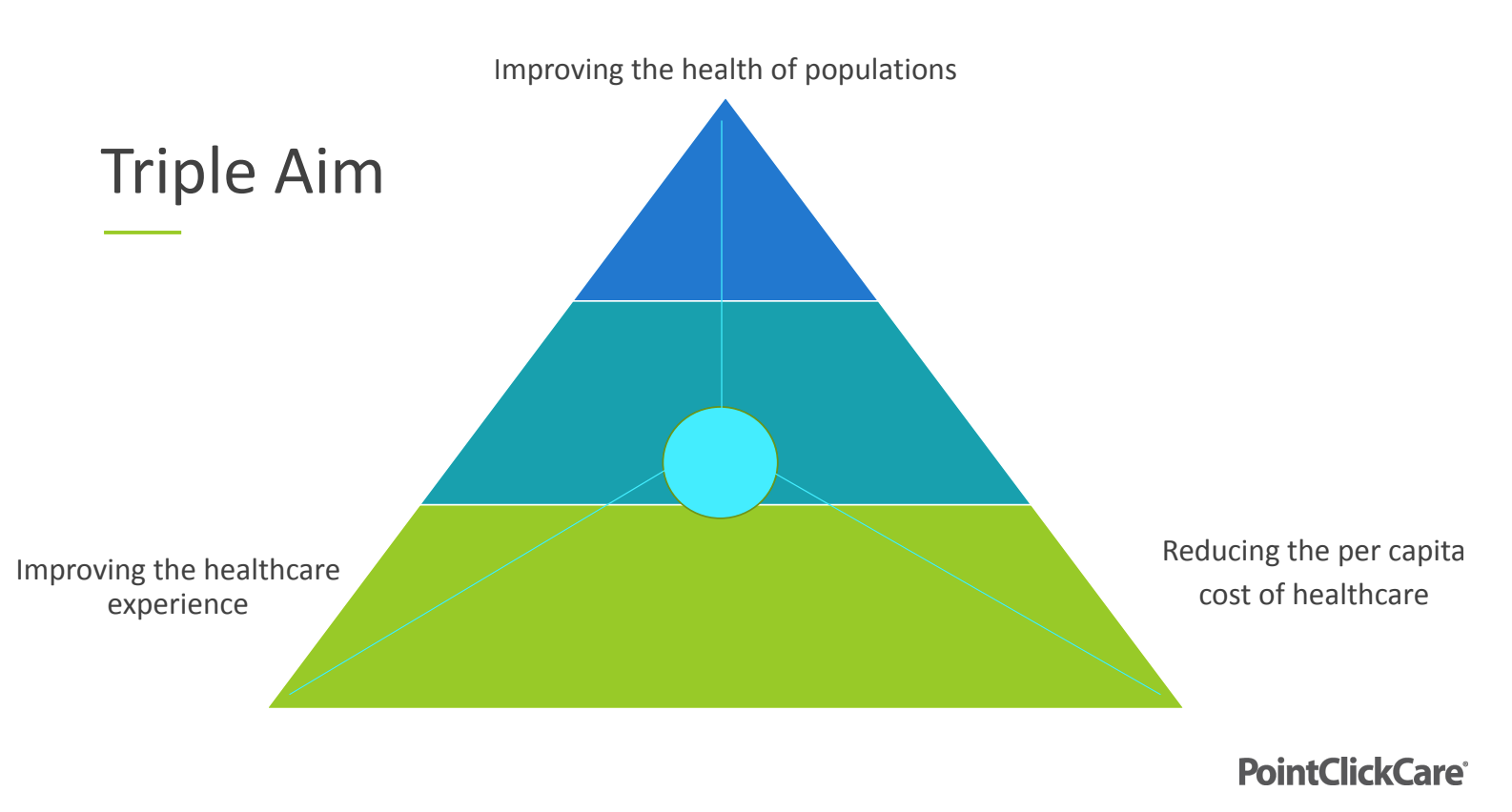 In a recent conversation at SLIF Spring, four industry leaders put their heads together to discuss what it takes to pivot to value-based care models and why the investment is worthwhile. Moderated by Brian Buys, VP of Senior Care at PointClickCare, the discussion included Dr. Steve Buslovich, CEO at Patient Pattern; Craig Erickson, Executive Director at Erickson Living; and Murry Mercier, Industry Market Leader for Senior Care at PointClickCare.
"We're All Care Coordination Agents"
The transition to value-based care models reflects an acknowledgment that senior living's customers want providers to be providers in every sense of the word. "We're all care coordination agents for our residents now," Mercier explained. "One of the top industry trends for 2023 is that prospective residents are demanding that we help coordinate their healthcare. It's not that they have one doctor and are going to do it themselves. They're seeing many specialists and don't want to deal with it anymore. They want us to offer and coordinate those services."
Generally speaking, Mercier has observed providers responding to this trend in three ways. First, there are the organizations doing nothing about it, instead letting local practitioners and staff meet the demand for care coordination. Then there are the organizations rising to the challenge, strategically deploying technological and operational solutions to assist those community-based care agents. Third are organizations creating payer & provider networks themselves to own each piece of the puzzle.
The technological side of things is key. An effective value-based care model requires informatics systems that turn data into information, that is, actionable insights into who a provider's patients are, what they need, and how to give it to them. "Just collecting pieces of data is not going to do anything," Mercier said. "We need to move that to information, and we do that through informatic strategies. If you're not, at the top level, talking about what informatic strategies are and how data comes together to create information that drives the focus of your business, you need to start yesterday."
Capturing Value
Some providers are embracing the shift to value-based care by creating their own Medicare Advantage (MA) plans. Erickson Senior Living, for instance, currently has 2,000 residents on its plan, which includes an onsite physician practice with three doctors, two physician assistants, a member services staffer to handle complicated billing questions, and a registered nurse care coordinator.
As Erickson explained, the plan stemmed from a realization by his father, the company's founder John Erickson, that when senior citizens move into communities, their lives become less risky. "They're not shoveling snow, they're not climbing adders, they're not dealing with the adverse health consequences of loneliness, they have good nutrition through the dining program and meal plan," he said. In other words, senior living customers are much more profitable for their insurance plans than other members. "His motivation was that we deserve to capture some of the value that we're inherently creating."
While residents can be reluctant to move from their existing plans onto a senior living provider's — which can't always compete financially with retiree plans — Erickson stressed that a little storytelling goes a long way. "We really do try to get in front of them and help them understand how they can benefit from being in a plan like this," he said. "Having residents who are willing to talk about their experiences: 'Gosh, I got this bill and I just walked down and handed it to George, and the next day he called back and had everything straightened out.' All those experiences really help."
Provider-Owned I-SNPs
As Buslovich explained, there are several models for value-based care plans under Medicare Advantage, including dual-eligible special needs plans (D-SNPs), which are geared towards community-dwelling members, and institutional or institutional-equivalent special needs plans (I-SNPs and IE-SNPs), which are geared towards people living in institutional settings.
His position gives Buslovich unique insight into the prevalence of provider-owned I-SNPs, which he said are growing like weeds throughout the US. While they have the potential to multiply a senior living organization's valuation, many providers still don't recognize that potential or how to achieve it. "They don't understand what questions to ask, what services to sort of participate in, and how to take advantage of these new revenue models," he said.
How can providers successfully create and implement their own I-SNP? According to Buslovich, they first need to understand their own population in a holistic sense. This requires the means to monitor each resident's progress over time — rather than focus on which specific services they require on admission.
"You need to understand how their trajectory is going, where you can integrate medical services, specialty services, and be able to track this over a continuum," he said. "Being able to bring in onsite services, know your population, know what kind of conditions you can and cannot manage, and ultimately find partners in the community through primary care groups that are taking risk is the best advantage for senior care."
"Ultimately, these contracted or employed provider groups can come into your facilities and help your population remain in place, remain healthier, de-prescribe medications, keep them out of higher cost settings," he added. "That's really the triple aim, tying all that together."
It's a daunting challenge. For smaller providers that don't have the scale to become their own health plan, Buslovich recommended partnering with organizations that do. "We work with a lot of these plans that are looking for these high-needs populations in a captive sort of setting to create economies of scale, to bring in clinical services, to take on risk, to provide better benefits to that population," he said. "It's really a goldmine of an opportunity."
Changing the Game
Succeeding in value-based care paradigms may also require a cultural shift that senior living providers aren't accustomed to: understanding residents as patients. "We don't often like to use that word for people who are in senior living communities," Buys observed, speculating that the reason for this might be what a "horrible experience" it is to be a patient in the US healthcare system. Still, he argued, the industry needs to recognize that senior living community dwellers are someone's patient, and maybe it behooves providers to take some ownership.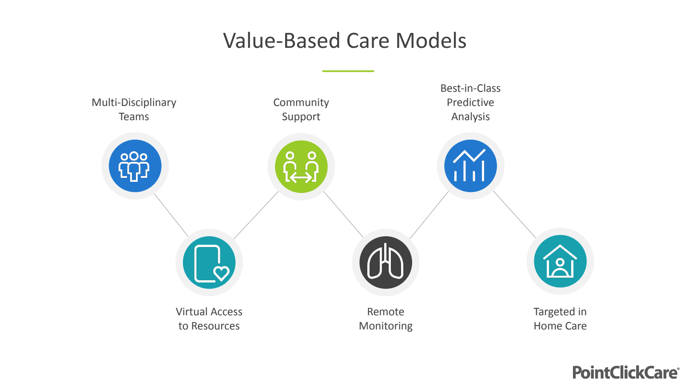 "Let's change the game so that 'patient' does not have a negative connotation that's associated with terrible experience," he said. "Someone is taking risk on the residents in your communities, I guarantee it. The question is, do you want to play a role in fostering care coordination for them and sharing the benefit of that value that you're delivering?"
Buslovich agreed, hammering home the value part of value-based care — for everyone involved. "When different organizations with different alignments and incentives start participating in the shared risk model, they start thinking differently," he explained. "All of a sudden, we don't need to see them every single day to generate revenue. Let's just see the most complex patient. Let's spend our time and resources on setting patient family expectations, because that is actually what drives all the poor outcomes and utilizations and lawsuits."
"The best catalyst to drive change is taking risk," he said. "That's what's exciting about value-based care. It's really allowing us to think differently and have those conversations aligning all the different parties to play together."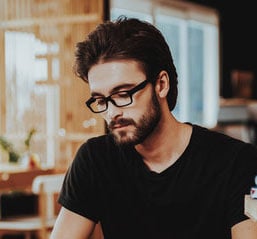 Posted by
Steve Manning is a journalist based in Idaho. When he's not writing, he can usually be found at the theater or taking his dog on a hike. If he could only go to one restaurant for the rest of his life, it would be Al's Place in San Francisco.
SLIF heads to Napa!
The One of a Kind Retreat for Senior Housing Leaders.
Oct 8-10, 2023 | Napa, CA
Learn More