What does a career singer-songwriter have to tell folks in senior living about how to improve their industry? Plenty, if you believe what Pablo Picasso had to say about creativity.
Kevin Griffin is a singer, songwriter, and public speaker who has worked in the music industry for over 30 years, but is probably best known for the hits he wrote for his band Better Than Ezra at the height of the alt-rock '90s. He opened his part-talk, part-performance at the Senior Living Innovation Forum by saying that Pablo Picasso once said that we are all born artists, but the challenge is how we can stay artists as we grow older. How do we grow into our creativity as opposed to growing out of it?
Now, that doesn't mean that we're all going to be the next Keith Haring or Andy Warhol, Griffin joked. But, "All of us, whether a baker, plumber, surfer, someone in the senior living space, or a musician, all of us are artists and we bring creativity to our daily tasks," he said. "We wake up and come up with ideas."
Just because you're not an artist or musician doesn't mean you're not creative. Creativity can just mean coming up with something new; that thing can be something really mundane, but the ability to come up with new ideas, no matter how mundane, is essential in every industry—especially in the senior housing industry today, which desperately needs to reinvent itself and its image in order to attract the next generation of aging customers.
Griffin continued: "If we agree with Picasso's premise that we're all born artists, then it is not a stretch at all to say that what could help one person stay inspired, competitive, relevant, happy, and successful in the brass ring of life, can also help another. Maybe some of the things I do can also inspire and relate to you."
With that intention in mind, Griffin went on to outline the five tools he uses to stay creative (intermixed with some songs he's written).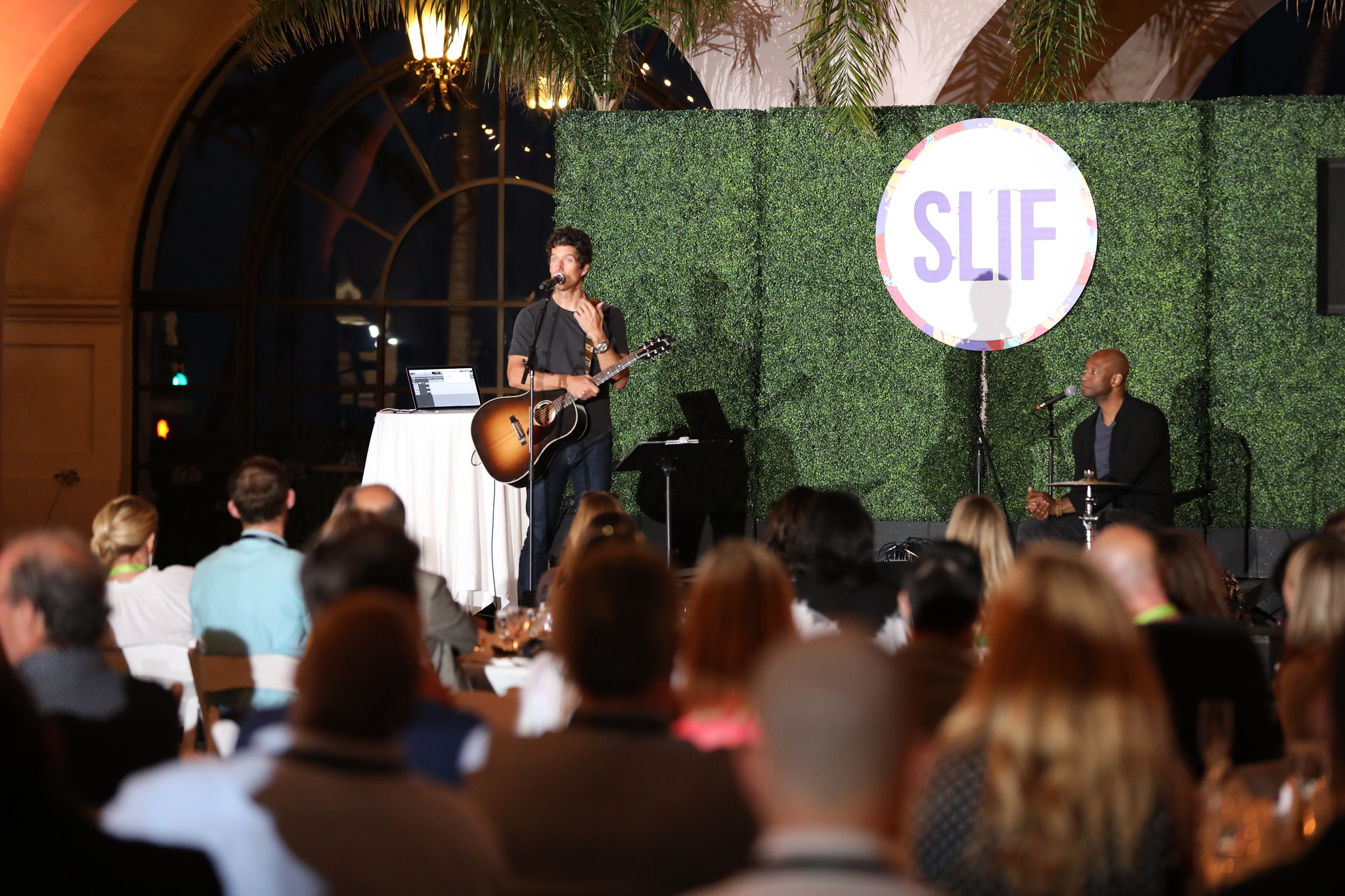 Tool #1: Collaboration
Whenever a media outlet interviews him, Griffin said the interviewer never fails to ask the question, "How have you continued to write songs and have success in a field that's super fickle?" "There are things I've done by necessity," Griffin explained. These five tools are the things he uses to stay creative and continue having even greater success than he ever did before.
While Griffin had a couple of chart-topping hits on his very first album, Better Than Ezra's Deluxe in 1995, subsequent albums with the band didn't perform as well. By the time the group was ready to start work on their fourth album in 2001, their record label dropped them. It was a massive blow to his ego, but they decided to forge ahead and self-finance their fourth record, and it was during a recording session at Conway Studios in Hollywood that Griffin met the man who would change his life—Michael Lee Aday, better known as Meat Loaf.
"By collaborating I was surrounding myself with people who had different skillsets than my own."
Meat Loaf's producer, the legendary Allen Kovac, approached Griffin and said that "Meat"—of course—had heard some of his songs, loved what he was doing, and was interested in collaborating. Griffin's first instinct was to say no—he liked being an army of one and having 100 percent of the songwriting credits on every song he wrote. But something inside him said, "What have you got to lose?" Two hours later he was in Meat Loaf's greenroom; two hours after that they had a seven-minute-long opus called "Testify" that became a number one hit in Germany, Thailand, and Australia.
"It opened my eyes," Griffin said to the SLIF audience. "I was like, wait a second: collaboration!"
That opened the door to work with Kovac's other artists like Blondie and the Bee Gees, and he's been collaborating, very successfully, ever since.
"What I found is by collaborating I was surrounding myself with people who had different skillsets than my own, very often better skillsets, and while I wasn't having 100 percent of the songwriting credit, suddenly I was having hits and making more money. By 2005 I was making more money and having more success and happiness than I'd ever had as a lone wolf. Collaboration became tool number one for me in staying creative."
In senior living, this means opening up to your competitors as well as to your partners. Work together instead of against each other: a rising tide lifts all boats, after all. Share ideas and best practices to improve not just your own facilities, but the industry as a whole. Invite feedback, and actually consider it. Open yourselves up to new ideas and possibilities…because the old ways aren't going to cut it anymore.
Tool #2: Fill the Well
After having his epiphany on the benefits of collaboration, Griffin started to think about what else he could do to stay creative. That led to his second tool: filling the well.
He described creativity as a finite well that's filled with our accumulation of life experiences, and when we're being creative we're draining from that well.
"But if we're not putting things back into this well then pretty soon, it's like a bank account—you're going to be tapped out," he said.
For him as a musician, filling the well means being a voracious consumer of music and also staying up to date on everything going on in his industry through trade journals.
"Doing that allows me to connect the dots to know how to get that cut and get success," he said. "Oftentimes the most successful l am is in checking my ego. How are you going to be competitive if you don't know who you're competing against?"
Tool #3: Change Your Attitude
Griffin frequently collaborates with songwriter Big Al Anderson, who is also a pilot. Anderson regularly throws around a lot of aviation terms while he's writing, and one thing he said to Griffin that stuck was, "Kevin, you need to change your attitude."
In this respect, "attitude" doesn't refer to a person's particular outlook, whether positive or negative. This aviation term references a plane's relationship to the ground. It's not the same as "altitude," which refers to the plane's distance from the ground; instead, "attitude" refers to the plane's orientation—its angle of approach. So, when Anderson told Griffin to change his attitude, what he meant was that Griffin needed to change his angle of approach.
"When you come to a creative impasse, what do you do to change your attitude?" Griffin asked the audience. In other words, "How do you approach the task differently?"
For him, changing his attitude to songwriting might mean starting with a beat instead of a guitar lick, or changing his environment by going outside.
"Changing your attitude always breaks the creative impasse," he said.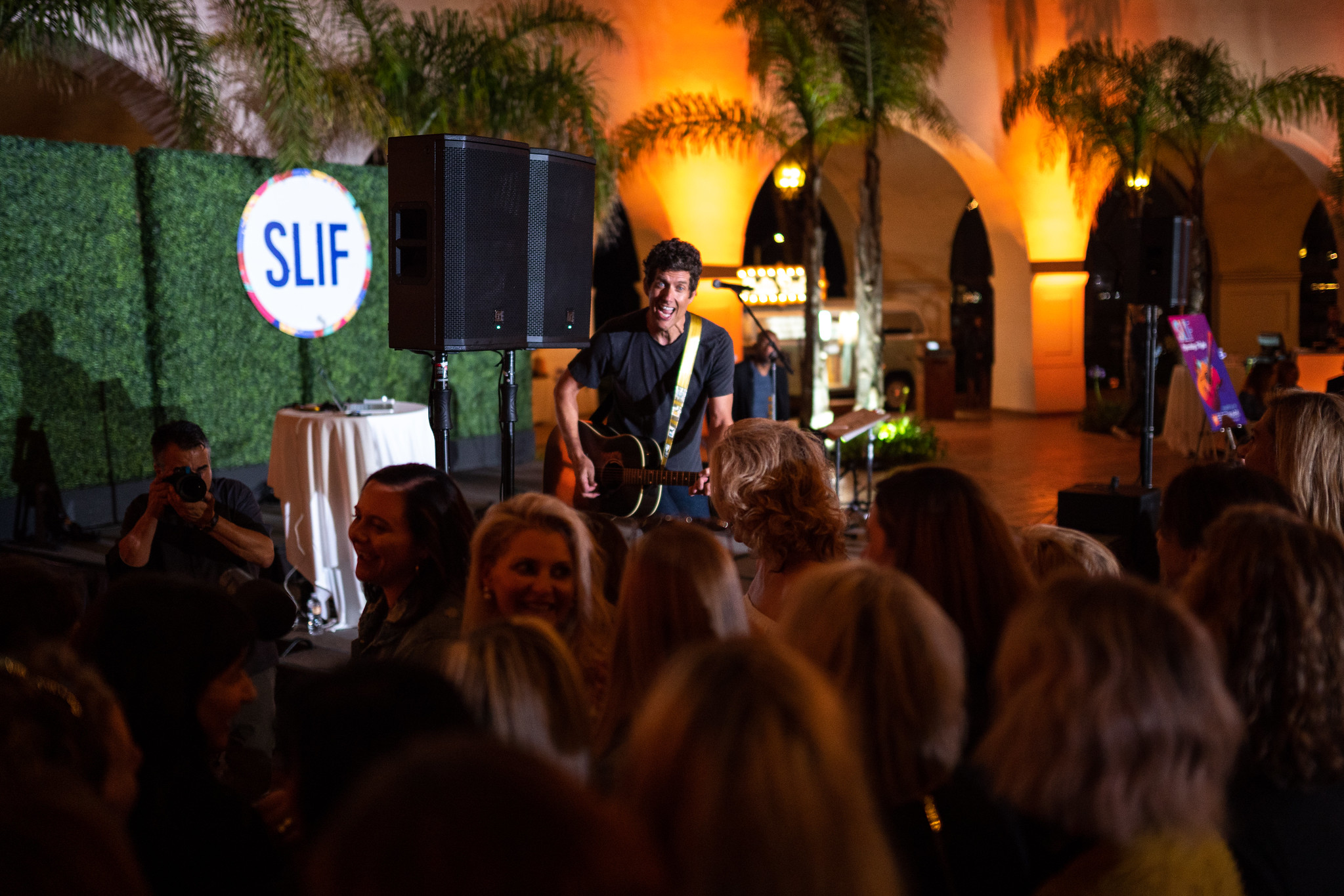 Tool #4: Leave Your Comfort Zone
The next tool can be seen as somewhat of an extension of the previous one: If you find yourself still at a creative impasse, try leaving your comfort zone and change your environment. For him that has meant anything from writing on a pontoon boat to writing poolside with James Blunt at his mansion in Ibiza with Eastern European models impatiently waiting for them to finish.
"When I'm doing something I'm not comfortable doing, without fail, I'm at my most creative," Griffin said.
Tool #5: Dare to be Stupid
The last tool in his toolkit for staying creative is daring to be stupid. Griffin quoted the famous educator Sir Ken Robinson who said, "You're never going to come up with something truly groundbreaking unless you're prepared to fail."
People are always afraid of looking stupid, and failure in a work environment is often stigmatized. When you're working with a group of people and you're scared of failing or sounding stupid, you second-guess yourself, and then you don't come up with the innovative breakthrough that you would have if you just dared to be stupid and threw ideas around.
"You're never going to come up with something truly groundbreaking unless you're prepared to fail."
Griffin said the most successful guy he knows in Nashville is country music songwriter J.T. Harding, and the reason he is so successful is because he has absolutely no filter. He throws out the craziest, silliest, weirdest ideas and song lyrics, and by doing that he consistently comes up with something great. Griffin, on the other hand, recalled a time he was invited to write with uber-hitmaker Max Martin, and was so scared to say something "stupid" that he was never invited to write with him again.
In senior living, you have to dare to be stupid in order to come up with innovative new ideas. In recent years, one of the buzziest concepts in senior housing was the Jimmy Buffet-branded Latitude Margaritaville. The person who first mentioned that idea could very well have been laughed right out of the room, but because that person dared to throw out an idea that might have sounded stupid to some, Margaritaville Holdings and Minto Communities are now at the forefront of changing the paradigm of senior living and are a major disruptor in an industry in desperate need of disruption.
Senior living as an industry is at a bit of an impasse right now, and as the industry works to reinvent itself for a new generation with different desires and demands, it could be a great benefit for folks in the industry to refer to Griffin's tools to inspire creative ideas of their own.
--------
At the conclusion of Kevin Griffin's talk he invited attendees to write and record a song with him. You can find this future smash hit,"Up on a Lake" below!
---
---
Subscribe below to get the latest Senior Living Innovation Forum insights and keep up-to-date on what to expect when we hit NM in 2020 (May 31 - June 2).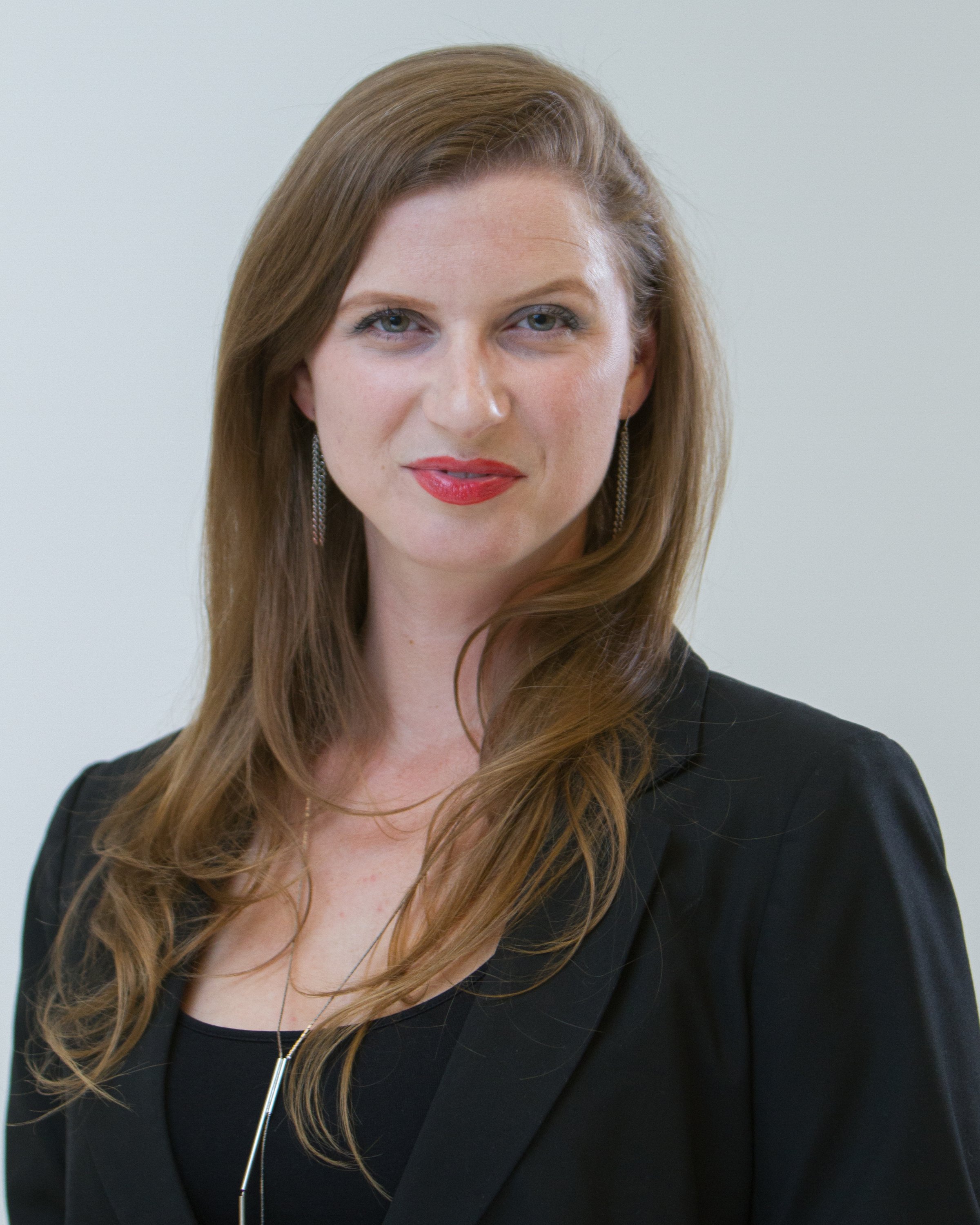 Posted by
Nicole Rupersburg is a content and conference producer for influence group focused on education healthcare and hospitality. She also is a frequent freelance writer covering food, travel, arts, culture, and what-have-you.
SLIF heads to Napa!
The One of a Kind Retreat for Senior Housing Leaders.
Oct 8-10, 2023 | Napa, CA
Learn More