After a generation of isolation in suburban and rural developments, seniors are rebelling, demanding residential options closer to the action – in beach communities, near college campuses and especially urban centers.
More new developments will feature an array of restaurants, bars, banks, shopping and even common areas shared with colleges and elementary schools. This emphasis on urban, mixed-use developments will not only give residents access to a wider variety of social and cultural options, but will also be convenient for the growing number who plan to continue working into their 80s and beyond.
Senior housing providers like Merrill Gardens, Belmont Village and Maplewood Senior Living are building in urban centers, near universities and existing healthcare, retail and commercial developments.
In the past few years, Merrill Gardens has built five communities in urban centers, generating 95% or higher occupancy in less than a year. Belmont is setting new standards south of the border and Maplewood is bringing an oasis of luxury senior living to the heart of America's densest city.
From Suburban to Urban
With a few exceptions (including Manhattan and San Francisco), 20 to 30 years ago you could fire a cannon in many downtown urban areas after dark and not hit a resident.
Gradually, however, millennials and younger boomers grew frustrated with the long commutes and cultural deserts of the suburbs, rediscovering downtown neighborhoods and even creating new residential developments in the hearts of cities.
Urban pioneers have become the gentrifying norm, and now seniors are following this trend, demanding to be integrated into communities that offer shopping, restaurants, cultural and educational opportunities, as well as close access to the best healthcare.
This healthcare component is essential. Not only are developers building near medical centers, healthcare providers are looking to locate near senior housing, says Paul Mullin, SVP of Development for Silverado Senior Living.
"There are lots of symbiotic opportunities between teaching hospitals and senior housing. They will definitely be opening offices on senior living sites."
The Appeal of Mixed-Use
Some developments are going up in areas adjacent to thriving retail and commercial properties. Others have begun building their own, with senior housing part of mixed use projects that include everything from restaurants, retail and healthcare to luxury hotels and/or student housing.
"It's the future of urban developments," says Mullin. "Mixed-use relieves assisted living providers from trying to build in every conceivable amenity. With restaurants, fitness centers and shopping integrated into the development, or nearby, providers can focus on what they do best Engagement and Caregiving."

Tom Gaston, Maplewood's Chief Investment Officer, agrees. "Mixed use projects have all of the amenities and services that seniors are looking for now and in the future. It is often their preference to be in a vibrant development that is fully integrated with people of all ages and backgrounds, but also to have access to more activities and amenities," he says.
"Seniors want more choice, so if they're living in a mixed-use development they have access to more opportunities. For example, they don't want just one dining room to choose from...mixed-use offers lots of variety in terms of venues," Gaston adds.
"Mixed use facilities offer a lot of opportunities for joint partnerships, ventures, and relationships within the same campus and right outside too. Physical proximity and easy connections to things like healthcare, restaurants, parks and recreation, continuing education and shopping will play a key role.."
Two Developments Leading the Pack
Revitalized cities have become magnets for senior housing, as have areas close to universities. Merrill Gardens at The University near the University of Washington integrates independent and assisted living with student housing in a beautiful community that is convenient to a stadium and large shopping mall.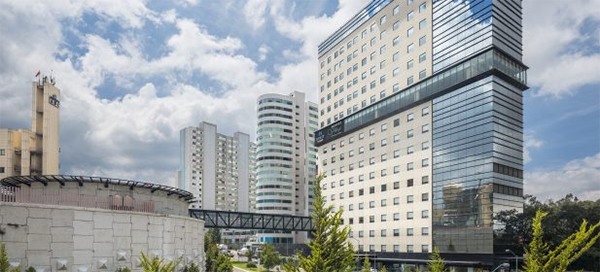 Belmont Village Santa Fe located in Mexico City
Industry leaders single out the groundbreaking mixed-use development that includes Belmont Village Santa Fe in Mexico City, adjacent to the respected ABC Medical Centre. It features 135 units comprised of 67 assisted living apartments, 34 units designated for those with mild cognitive impairments, and 34 dementia-care units, as well as retail and restaurants on the ground floor and a Hyatt Hotel, the $55 million tower offers a sky bridge to the hospital.
While Belmont Village Santa Fe serves a Spanish-speaking local senior population, CEO Patricia Will believes a trend of urban developments in Mexico and other Central/South American countries catering to U.S. retirees is just a few years a way.
Seniors Taking Manhattan
"The biggest challenge is the economics of real estate and finding the right sites," Mullin says. "One of the most underdeveloped markets was Manhattan, and all of a sudden there's this rush, with several significant projects in the works."
One of the most ambitious is Maplewood's planned development on the Upper East Side, a 215-unit facility featuring assisted living, enhanced care and memory care, the first development from their new Inspīr brand of luxury senior living. Opening in 2019, Inspīr Manhattan (1802 2nd Ave. at 93rd St.) has been in development for several years. Maplewood's base in Westport, Ct, gave them an advantageous geographic proximity.
It's been a seven-year journey, staring back in 2012. Three years prior to that we started to take a look at expanding our portfolio into urban infill markets like New York City and other gateway cities like Los Angeles, San Francisco and Chicago," says Greg Smith, Maplewood Chairman and CEO.
"At that point in time we realized there'd been no new product in the New York market for decades. Many of the properties were antiquated."
The emphasis on gateway cities "Really has to do with demographics, age and income qualifications, a combination of population density and the ability to afford this product," he says. "Resident and family expectations have fundamentally changed."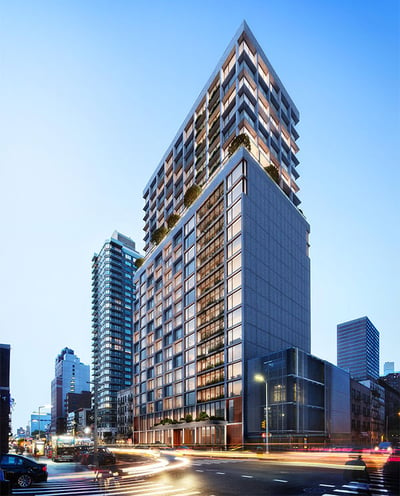 A rendering of Maplewood's Inspīr project in Manhattan
Reverse Migration

Many Baby Boomers in their 60s and 70s are eager to move back to cities like New York from either the suburbs or sunbird retirement hubs like Florida. They miss the high energy, culture, and, frankly, access to the best health care. Maplewood's new development, for example, is close to Lenox Hill, Cedar-Sinai, Columbia, NYU and other internationally acclaimed healthcare facilities.
"The number one reason seniors are gravitating to urban markets is access to healthcare," Smith says.
"We see a number of seniors in the suburban market with adult children living in Manhattan, or LA or San Francisco. Their lives are focused around urban environments. They're bringing their parents back from Florida, Arizona and other markets where they can be closer to them," he says.
"And there are people right now in Connecticut and other sections of the tri-state area that if they have access to what we're building, with all these services and amenities, they will go," Smith says. "You'll see a reverse migration."
Close to the Action
"Our philosophy is about resident experience. That's the primary driver. We look at how things affect residents from an experience perspective, not just living, but living well," Smith says. "Living well is about being healthy and having opportunities and access to culture."
From the opera to art galleries, to continuing education lectures and the world's finest museums, cultural opportunities are always just a cab ride away in New York. However, for Inspīr residents physically unable to navigate the city, we will bring cultural opportunities to them, Smith says.
"Not all our residents can walk or hail a cab. For them, we need to bring the cultural opportunities inside the building." he says. "We emphasize dignity. People shouldn't be deprived."
Inspīr Manhattan will feature a health center that also emphasizes spiritual wellness, including a pool, a spa and rain shower feature. "We'll have physical therapy and occupational therapy onsite and residents will have the option of seeing a physician in their own apartment."
Maplewood is looking to develop similar projects, not only in U.S. cities, but in gateway cities around the world. "Right now, we're looking for opportunities in London and then we'll start investigating markets throughout Europe, including Paris and a number of cities in Germany," he says.
"As we get traction domestically, and become recognized, we'll become a known brand globally."
A Wave is Coming
Maplewood's Gaston adds that the growing mixed-use trend reflects the ways in which many urban seniors are already living. "This makes seniors feel more integrated, more useful, more stimulated, and it's a more authentic environment. This is the way seniors in cities are living now. Most likely they are not in a building with just like-minded people, but rather they are living in a city that is multicultural, and has access to healthcare, great restaurants and culture at their fingertips," he says.
"Having easy access to more cultural opportunities are the way people, especially in the city, are used to living and they want to maintain that lifestyle. Just because they are living in a senior living community doesn't mean that they should have limited access and be isolated from the life around them.
In about five years there will be a surge in urban, mixed-use development featuring senior housing, he says.
"We'll have that 'silver tsunami' and it will indicate a sea change in the way we look at developing senior housing."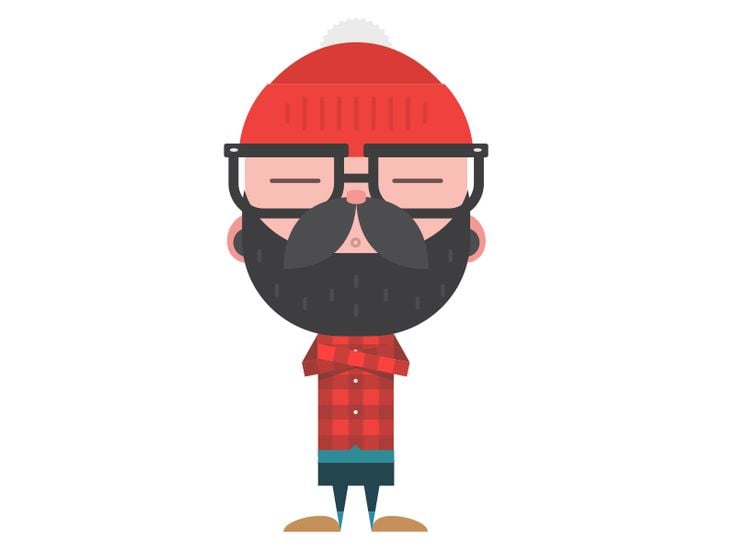 Posted by
Andy Smith is a veteran journalist and copywriter. Andy writes about hospitality, retail, senior living and higher education topics for influence group.
SLIF heads to Napa!
The One of a Kind Retreat for Senior Housing Leaders.
Oct 8-10, 2023 | Napa, CA
Learn More