Today's youth are an altruistic bunch who actually want to help people. However, they prefer making their impact as community volunteers, not as employees in the senior living industry.
That's one of the intriguing findings entrepreneur Sierra Campbell uncovered in a survey of Carnegie Mellon University students. Campbell, founder and CEO of NurtureCo – which provides a SaaS platform for home care agencies and assisted living facilities – shared insights based on research and her own experience on ways to make caring for elders more appealing to younger employees. She also offered a quick case study of a fast-food provider that's cracked the code for recruiting and motivating teens.
Speaking at the Senior Living Innovation Forum, Campbell emphasized that senior living employers need to develop clear, easy-to-follow career paths for young adults searching for industries that match their interests and skills.
Enlightening Student Feedback
Of the college students surveyed, 48% are already working in some capacity on campus and 35% are paying for their own educations. A stand-out statistic--Almost 4-of-5 volunteered in the community.
The survey was conducted in a yes/no format, but a number added comments because they felt "guilt or shame" for not wanting to work with seniors.
Reasoning included the fear of becoming "too emotionally involved," being judged by elders "because I'm gay," and fear of being "unqualified," even for entry-level positions that require no prior training.
"One 18-year-old wrote in, 'You would have to pay me double the minimum wage to work in a home with old people,'" said Campbell, who has worked in senior care for more than two decades, beginning as a teenager. Before founding NurtureCo, she owned a non-medical, end-of-life home care service based in Bloomington, IN.
"Overall, less than 5% want to work for you in home care or senior living, but 78% are willing to volunteer for you."
How to Engage With Youth
Perhaps more than previous generations, today's teens and twenty-somethings ask questions, many questions. And they're not willing to just accept answers from a bureaucratic template.
Senior Living must prepare for and accept this change if it plans to successfully attract and keep young volunteers and then convert some of them into longer-term employees, Campbell said.
She draws on her own experience working in senior living as a teenager. "The first question I asked and kept asking was, 'Why are there so many pills?" The usual answers involved terms like "protocol' and 'compliance.'
A More Holistic Approach
From her early years in the industry, Campbell recalled her interaction with a resident name Fred Ledbetter, living with advanced Parkinson's. "He shook and had lost the ability to speak," she recalled. "One night I gave him a light, 10-minute back massage. I began doing this every time I was on duty, three times a week. When he received the massage, the shaking stopped."
After about three weeks, Fred was able to walk again, with his arms down and his head up. However, a nurse caught him throwing away his medication, which resulted in a visit to the administrator's office for the teenage Campbell. "When I asked about the pills, every other word was 'compliance, compliance, compliance.' This made me want to be a volunteer and not a part of the bureaucracy anymore."
Sierra described the improvement in the quality of life for Anna suffering from chronic pain due to kyphosis. Anna is an 87-year-old eager to reduce her medications and feel better. By working with a yoga instructor, in less than a year her posture transformed from extremely stooped to upright and steady, and she threw out the pain medications.
"More than 80 million Americans are practicing yoga now. What really pushed me into homecare was being able to do these practices with the elderly," Campbell said. "And this is what young people are gravitating towards."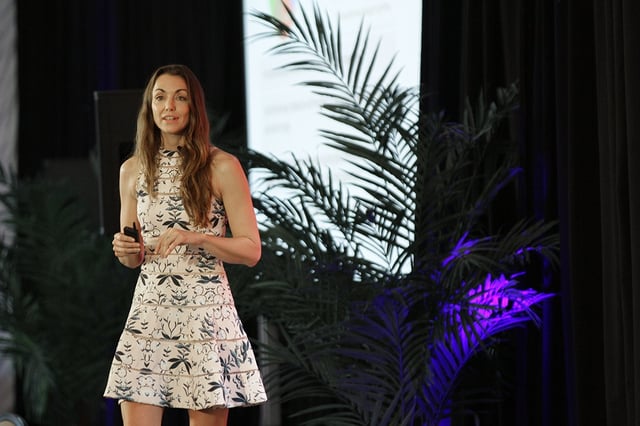 The Chipotle Model
To better understand how to recruit teens, senior living should look at employers outside the industry that have effectively tapped this demographic. A great example is fast-casual restaurant chain Chipotle, which provides clear-cut opportunities for advancement, Campbell said.
While entry level positions in both senior living and fast-food are usually perceived as dead-end jobs, Chipotle works hard to shake that image. It's easy-to-follow career path begins at $31,000 a year for 'crew,' advancing through a number of stages, including 'general manager' ($77,000) and 'restaurateur' ($127,000).
"It's a very clear career pathway if you want to, as they say, roll with them." Benefits are equally easy to understand, with a website delineating medical, dental, vision, 401(k), tuition reimbursement, stock privileges and other employee benefits. Chipotle even prints its 7-stage career path on napkins and take-out bags, she said.
"This program has been really successful, despite some of Chipotle's issues with quality control for their food," said Campbell, who added that employment is based on a set of easy-to-understand criteria, with prospective staff screened for 13 qualities, including "respectful," "honest," "conscientious," "motivated," and "hospitable."
Develop a Clear Career Path!
"If you really want young people to stay part of the game, this is what they need to see." It needs to be extremely clear that senior living is a growing industry where ambitious new hires can follow a clear-cut path to success, Campbell said, adding that once providers attract a core group of young employees committed to helping elders, more young people will see the impact their peers are having and then consider careers in senior living.
Her final suggestion was to encourage senior housing providers to ask staff members how they define the term 'care' and then, when possible, allow staff to provide services that reflect and develop their strengths and overall approach to caregiving.
"You don't want them to give your style of care if it's not right for them," Campbell advised.
You can learn more about NurtureCo's home care platform, caregiver education & certificate trainings here.
---
Workforce development and much more will be explored at SLIF 2019. Join us as we shape the future of senior housing. June 23-25 - Santa Barbara, CA.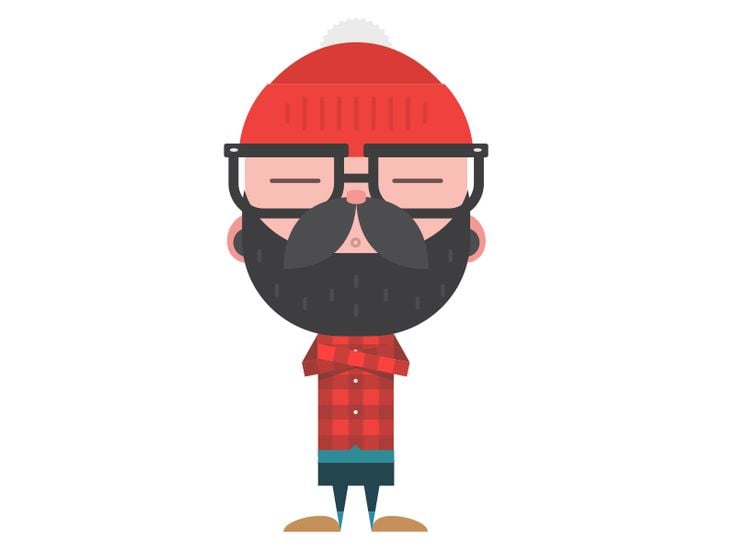 Posted by
Andy Smith is a veteran journalist and copywriter. Andy writes about hospitality, retail, senior living and higher education topics for influence group.
SLIF heads to Napa!
The One of a Kind Retreat for Senior Housing Leaders.
Oct 8-10, 2023 | Napa, CA
Learn More