Speaking at a recent conference, HumanGood's Chief Strategy Officer Dan Hutson asked his audience, "How many of you are actively investing in experience design?"
The number of eager hands raised? Zero.
Hutson's pointed question is timely (and the answer a bit disturbing) as senior living providers prepare to welcome a generation that prioritizes experiences more than just security, comfort and access to healthcare.
Baby Boomers want a living experience that's both challenging and exciting. If they leave their homes for a senior living community, they want to know that the comfortable living space and familiarity they're giving up will be replaced by something exciting that offers new possibilities.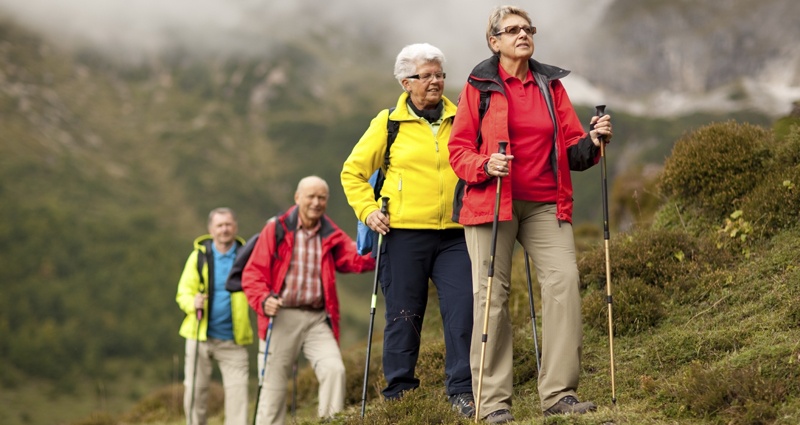 The generic definition of "Experience Design" is the practice of designing processes, services, events, and environments focusing on the quality of user experience. The key for many industries is listening to existing and prospective customers (as well as closely observing their habits and behaviors) and then shaping a product or service to meet not only obvious needs, but hopes and aspirations living just below the surface.
It's a 'Tough Mudder'-level challenge and, right now, most senior living providers won't even get their hands dirty.
HumanGood Breaks New Ground
HumanGood, one of the nation's largest nonprofit providers of senior housing, is one of only a few industry leaders that has delved into this field. First, they worked with Boston-based Continuum, an innovation design firm.
Now, they're going 'all in,' completing the final screening process for a new position: Vice President of Innovation & Experience Design, arguably the first such position in the senior living industry.
"We've had some exposure to design thinking and realized we need to start building that capacity internally. We've already identified things to accomplish this year and hope to have someone on board by May" says Hutson.
"For this new position I'm looking for deep experience, with subject matter expertise in design thinking," he says. "We had about 135 applicants. I'd say probably somewhere around 20 percent had very good or excellent qualifications for the job."
While qualified applicants from senior living have been limited ("You're not going to find many people in this industry who have done this kind of work."), experience design professionals who have worked with major technology companies like Apple and Google as well as other Fortune 50 organizations were among those who applied for the HumanGood position.
Senior Living Experience Design—An Urgent Need
Hutson explains why he believes embracing experience design is essential for senior living. "This industry has been focused for so long on healthcare—comfort, care and security. That's why it serves such a limited number of consumers, less than 10 percent of the market out there. That's because most people don't want to live in a healthcare facility. We've been too focused on the wrong job," he says.
"People want to experience a set of emotions on a regular basis. They want to feel their lives are purposeful and meaningful. They want to be useful to others…to be deeply engaged with family, friends and a larger community," Hutson adds. "We want to continue to grow and learn, to experience pleasure on a regular basis."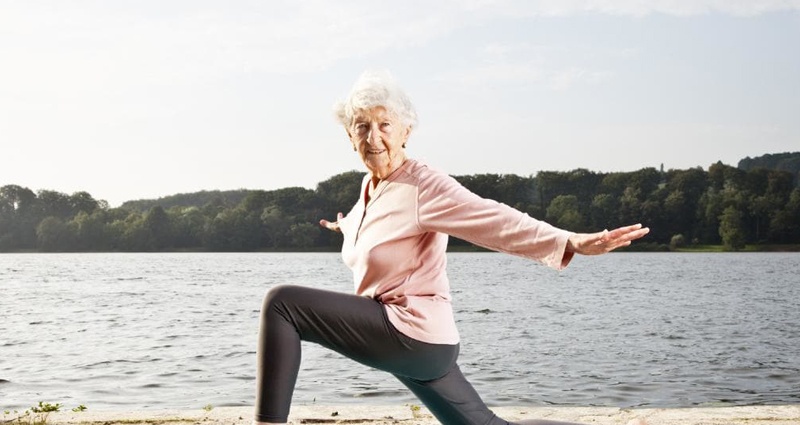 The strategy officer says other operators have avoided actively designing new experiences in senior living, leaning on tech to take them to the next level. "I think there's danger in focusing too heavily on technology because technology is merely an enabler," he says.
"If you go immediately to the technology, it becomes much tougher to provide solutions because you haven't figured out what the problem is you're trying to solve."
Forget the Continuum of Care
"How do we continue to meet our mission of serving older adults?" he asks.
"Most senior living communities are not well aligned with what customers are actually looking for. We're designed to serve a group of people who are aging out of the market."
In 2018, senior living is operating on the 'continuum of care' model. "Most people don't really want to move through that continuum, but still that's the industry model," Hutson says.
"People don't want to be segregated in communities of older people. My mom, who is in her late 70s, says 'I love your community, but I don't want to live with a bunch of old people.'"
A Significant Problem to Solve
Hutson believes one area in which experience design can improve quality of life is in the delicate transition new residents go through when they're moving from their homes – frequently homes they've lived in for decades – to smaller, more communal environments.

Whether they're moving into an independent living facility or assisted living, the current transition is often rushed and stressful. He asks, "How do we design the transition from home to community to assuage any lingering doubts or anxieties and ensure that a new resident's first days/weeks/months reinforce and affirm the decision to move?"

A Design Firm Perspective
Lindsey Mosby, VP of frogHealth at global design firm Frog, uses the term Human-Centered Design. "Design is the art of complex problem solving. If you are designing for people, you better put them in the center of it," she says. "When you start from a human-centered perspective, your focus is on real needs, real desires or fears, real motivations. Human-centered design results in experiences, not just things."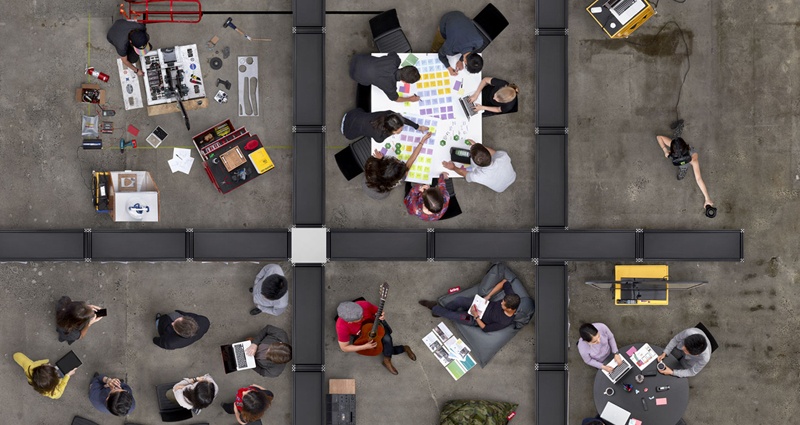 At a recent senior housing group conference, Mosby began her talk with the unequivocal message, "Nobody Wants to Live With You."
She explains, "People want to stay where they have friends and family, where they know the grocery store. We spend lifetimes building our communities. A brand new one might not be all that attractive."
Eager to collaborate with senior living clients, Frog's team hasn't had any takers. Yet.
"We have had a number of conversations with potential senior housing clients. So far, none are willing to bite. I think the issue is that these firms aren't hurting yet. They're still making plenty of money," she says. "In general, I don't see a real sense of urgency around innovation in healthcare, like you do in more consumer-driven industries. The senior living has to get past talk and into action or they'll find themselves disrupted."
An Outsider's Perspective
Brian Solis constantly looks to the future. The digital analyst, entrepreneur, speaker and author of a number of books, including X: The Experience When Business Meets Design, is a big believer that businesses across many sectors will need to embrace Uber or MoviePass models—creating products and services that customers want, rather than those they're just willing to settle for.
"The best innovations come when companies look outside their industries," he says. "Uber delivered a new experience and became the standard for how you use transportation services."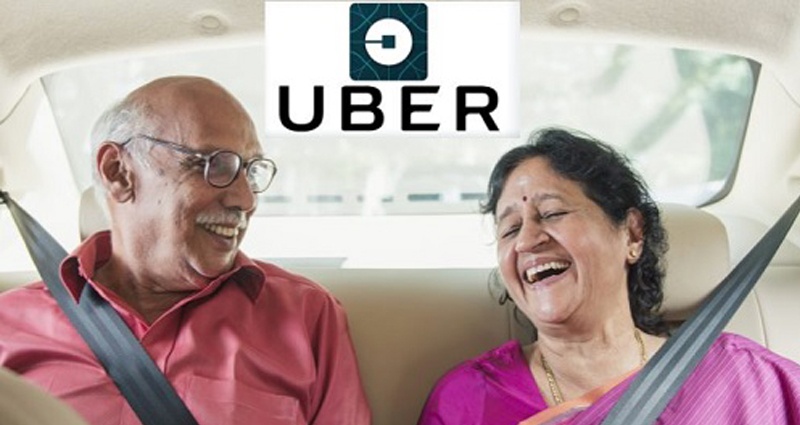 Senior living, like many older industries, will need to step up its experience design game. "We have to remember that what was offered in the past and what is offered today were designed for different times, expectations and experiences in a world that didn't have much to choose from. Convention, business as usual, was very much the standard," Solis emphasizes.
"At the end of the day, no one wants to go to one of these places. You want to stay in your home," he says. "When it comes down to making the decision to move in with strangers, that's already a compromise. The current approach is let's create products and services, bring in in clinical assistance and create a hospital-like environment."
"You have to create a sense that if they're giving up something, they're gaining something in return," he says.
Solis suggests senior living operators look to traditional suburban shopping centers, the type that thrived from the 1960s through the 1980s. "If you look at malls, for example, the more progressive commercial developers have realized there's nothing they can do to make conventional malls matter in a society moving away from traditional retail. So they bring in green space, restaurants, and experiential elements to attract people. It's the same approach for appealing to older demographics. They're curating an experience people are willing to embrace."

New Skin in the Game?
For senior living to change, startup developers with fresh insights may need to start competing with industry giants.
"Senior Living startups will change things. This is a great opportunity for someone who wants to seek funding and develop something on their own," he says.
Otherwise, as long as business is brisk, established providers will continue down the path they're on, too self-satisfied or timid to make significant changes.
Solis concludes, "In every industry, you can find every excuse to not do something different."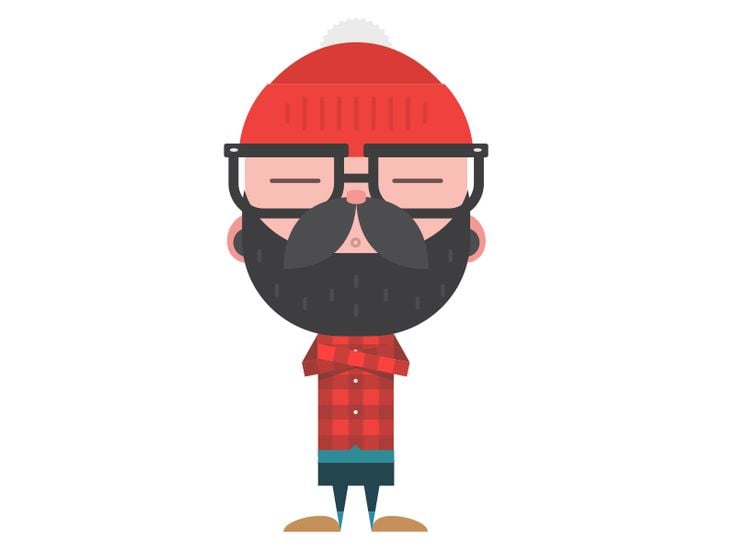 Posted by
Andy Smith is a veteran journalist and copywriter. Andy writes about hospitality, retail, senior living and higher education topics for influence group.
SLIF heads to Napa!
The One of a Kind Retreat for Senior Housing Leaders.
Oct 8-10, 2023 | Napa, CA
Learn More