The key to creating brand loyalty is understanding deeply what the consumer wants and giving it to them consistently.
That was the message from Lionel Sussman, Vice President of Experience Design at Marriott International, when he spoke at the Senior Living Innovation Forum.
But building brand loyalty isn't as simple as creating a flashy logo or hosting a fun event. Instead, Sussman noted that organizations looking to ensure their residents become champions of their brand must focus on emotional and experiential design.
"Designing experiences is all about the end consumer," he said. "It's being used beyond buildings, products, interior design or architecture."
1.Understand Your Consumer

Sussman says he believes that creating the best brand experience relies heavily on the first three parts of the design process: empathizing, defining, and ideating.
"Design thinking is really all about empathy and understanding what is important to people," he said. "Then taking those ideas and making them tangible."
To create such a design you must consider the emotional responses people have and use that response as part of the process to produce a particular experience, he said. "We are emotional creatures, so why not use emotional design to influence the behavior of consumers," Sussman said. "Understanding how people respond to a product and using insights to leverage them, will create better products."
As an example, Sussman pointed to the favelas - or shanty towns - located on the outskirts of large cities in Brazil. While the small neighborhoods might seem to be a picture of poverty and neglect, they are also a marvel of ingenuity, with salvaged materials often used to create the homes one on top of the other.
"Many of these were created as a solution based on resourcefulness," he said.
Two artists took the idea and design of the favelas and created the Favela chair piecing together wood, glue and nails. They took the idea further to a restaurant design, with the interior featuring columns, ceilings and other elements resembling the pieced together nature of the favelas."Understanding how people respond to a product and using those insights to leverage them will create better products."
"When a diner enters the restaurant they know they are trying to tell a deep, emotional story," Sussman said.

2. Think Local
As part of understanding a consumer's emotional and experiential mindset, companies must also tap into their sense of community.
Taking into consideration the location and community surrounding a person is also an important aspect of emotional and experiential design. For those in the senior living industry, that might mean looking at community influences and past-times of potential residents.
For instance, Sussman reflected on his time as a Director of Design for Starbucks and the challenges the company had in creating brand loyalty in Japan.
"We had a difficult time creating an identity for that market," he said. "Instead of creating a design strategy ourselves, we hired a famous Japanese architect. It was a huge departure for us, but we embraced it and it worked."
The company continued to embrace the new strategy and focused on understanding the end user and the limitations of the community.
When it came to Marriott International and the company's flagship Marriott brand, they have embraced a transformation over the past six years.
"We're now connecting with local markets and learning on a deep, meaningful level and using these social and cultural insights to influence design," he said.
While you may have found the same, typical hotel room in Marriott-branded hotels across the world just a few years ago, now each hotel has its own local flavor when it comes to design.
In Charlotte, North Carolina, for instance, rooms include a rich history of craftsmanship and furniture building, while a Marriott in Oakland, California uses industrial materials and local woods to pay tribute to the city's past and present.


3. Evoke Positive Emotions
When Marriott acquired Starwood Hotels & Resorts, the company looked at its brands and determined one of its biggest priorities would be to transform the Sheraton brand into a leader in the premium hospitality segment.
To do that, the company first looked at the emotional impact the brand had on guests.
With more than 450 properties in 70 countries and more on the way, Sheraton has strong brand recognition and has been the "fabric of communities around the world," Sussman said.
Using that knowledge, the company began to look at how different communities use the hotels as a place for gatherings, whether that be for work or relaxation.
"With that rich heritage as our backdrop and our community mindset, we came up with a new positioning for Sheraton," Sussman said.
Today, Sheraton is branded as the "world's meeting place," with the tagline: Sheraton unifies the world. We are where experiences are shared and differences are unified. We are for the community over the individual. The team over the star. We are an open, inclusive community.
"This positioning truly came to life through the practice of emotional design," Sussman said. "We went around the world and leveraged the emotional responses people have when they encounter the brand and used those responses to create this experience."
While senior living facilities might not be quite the same as a hotel, they often serve as meeting places for families, friends and other visitors. Ensuring buildings include aspects of not only the residents' community, but their families' could evoke a positive emotional reaction.

4. Amp Up The Experience
While emotions can play a large role in the crafting of a brand and the loyalty of consumers, so to do the experiences one takes away from those interactions.
With Sheraton's community-focus in mind, Sussman and his team turned their attention to the look and feel of the hotels.
"The idea was inspired by the idea of a public square," Sussman said. "Throughout history the public square has served as a foundation of communities across the globe. We studied how open spaces invite people to join together or be alone amongst others."
Using that community experience, the team looked at what guests want when visiting a Sheraton, and that turned out to be support for working, meeting with others and relaxing.
"It's about people's mindsets, values and their way of looking at the world."

To support the work experience, the company developed a new approach to community tables, phone booths and a new app called Access By Sheraton that allows guests to order food or book a private meeting room wherever they happen to be on the property. The company also created a new role of community manager to support guests needs and a revamped food and beverage philosophy allowing for on-demand service 24 hours a day. "Hopefully consumers see design aesthetics that are stylish, approachable and timeless," Sussman said.


"It's about people's mindsets, values and their way of looking at the world."
Though hotels and senior living communities may seem to live on opposite sides of the spectrum, they have many details in common and could benefit from incorporating pieces of each others' playbook. After all, both strive to be places people want to be.
For those in the senior housing, considering the experiential design concept by finding elements of their residents' lives to incorporate could transform not only residents into brand ambassadors, but their facilities into the center of the community.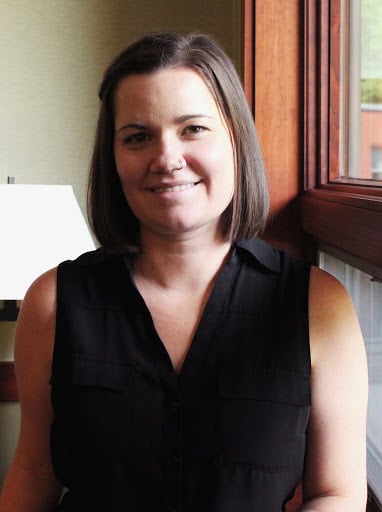 Posted by
Ashlee Kieler is an experienced multimedia journalist based in Iowa. She is passionate about telling stories about healthcare, education, retail and a smorgasbord of other topics.
SLIF heads to Napa!
The One of a Kind Retreat for Senior Housing Leaders.
Oct 8-10, 2023 | Napa, CA
Learn More