The downturn in the hotel industry following the pandemic has created an opportunity that might just provide an answer to the growing need for additional senior living facilities.
Equipped with private or semi-private rooms, communal spaces, and areas dedicated to staff, distressed hospitality properties could be ripe for reuse as senior living communities.
Todd Hudgins, senior vice president of senior living for national design-build firm ERDMAN, expects that demand for senior living will continue to grow, with 20,000 to 30,000 units needed each year over the next 10 years.
Fulfilling that need with a newly built facility is costly. Converting a hotel could be better for the bottom line, saving 15-25 percent of the cost if the building fits the mold, he said.
"Reduce, reuse, recycle," he said. "You can take another piece of bare land and build it, or you could recycle that building."
That's not to say all conversion dreams come true, or go smoothly.
"There are some horror stories out there," Hudgins said. "The existing building has to check many boxes. If one thing is missed during due diligence, it could cost you the project."
The current economic climate, with hotels shuttering and space left unoccupied, as well as sky-rocketing construction costs, could create just the right opportunity.
But, before you jump into repurposing that abandoned hotel down the road, there are several considerations you must weigh carefully.
1. Is There Demand?
"Is there demand in the primary market area where that hotel lives?" Hudgins asked. "If there aren't people hunting for senior housing, we aren't going to spend the money."
For instance, Hudgins suggests that if there is demand for 200 units in a primary market area, and the building has 180 units, the match likely isn't there. Instead, he'd look for a property with 100 units or less to convert in that PMA.
Agemark | The Kensington at Cumberland
Additionally, senior housing leaders must understand the demographics that drive the demand in these areas.
Richard Westin, CEO of Agemark Senior Living, found demand in smaller Midwest towns in the early '90s when his company began buying distressed hotels and converting them into assisted living facilities.
"There was a void, and we could fill that void," he said of the nearly 20 properties created through hotel conversions.
2. How is the Physical Plant and Structure?
If the demand consideration is met, the next step is ensuring the building has a physical plant and structure that will meet the requirements of the conversion, Hudgins said.
"Is the building worthy? Does it have the right common space for amenities?" he asked. "Can the rooms be converted with little effort?"
While having physical space for conversion might be an easier answer, Hudgins also noted that you'll need to look under the hood, so to speak.
"Does it have the required plumbing? Does it need a new roof, a new HVAC system?" he asked.
Hudgins recalled one company that didn't undertake a thorough assessment of the physical plant and later found the building needed an entirely new plumbing system.
"If you want to provide kitchen amenities in assisted living, you need space to add in the appliances. Some hotels are already configured with this space in the rooms." he said.
Westin said that one area to be sure to monitor would be the main kitchen.
"Everything in that kitchen is probably outdated. You need to make sure you have a line item for those upgrades," he said.
3. Does the Building Meet Code?
When originally built, the hotel you're looking to convert met all the codes it needed to in the hospitality arena. But to convert to a senior living facility, those codes might be different.
"In some states, you can't get a license for assisted living if the building doesn't meet certain building codes," Hudgins said.
Those codes, which will vary by state, include such things as ensuring the width of the resident bathroom door is correct, or the construction materials used if the building is more than one story.
When converting historic hotels into assisted living facilities, Westin noted there were some significant code changes AgeMark had to resolve.
"If it was built at a certain time, maybe it met the fire code then, but 40 years later that code has changed significantly," he said.
4. Is the Building Accessible?
In addition to meeting health, safety and city codes, the soon-to-be converted buildings must also meet accessibility standards.
Hudgins notes that many regulatory concerns with senior housing properties relate to making sure space is accessible.
"That means being able to get in and out of bathroom doors, down the hallway," he said. "Certain buildings in certain states require that two wheelchairs can pass each other in the hall. So accessibility is a pretty big factor."
While the width of doors and hallways might easily come to mind, Westin added that ensuring elevators are accessible is also paramount.
"There are many times where elevators can be an issue," he said. "You have to make sure a gurney can fit in. Some older buildings, that's not going to happen."

5. Does it Have Adequate Common Space?
When converting historic hotels in the early '90s, Westin said AgeMark felt it was helping communities by maintaining their beloved community space.
"There were grand ballrooms that were used for senior dances back in the '20s, and are still being used that way now," he said.
While community space is important to smaller towns, it's also important to those living in senior housing.
"Is there a large enough meeting room for movies and church services and other social activities that residents want?" Westin questioned. "I'd look through my programming – this is what we typically do, and this is where we can do it in our new building."
Hudgins agreed, noting that it was important for these converted facilities to have space for wellness programs, salons, and other health-related needs.
-------------------------------------------
The team at ERDMAN has released a report on how to be well-positioned to acquire a property that can be converted to senior housing. You can download it here.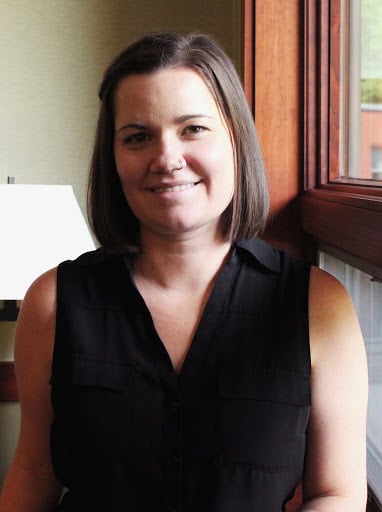 Posted by
Ashlee Kieler is an experienced multimedia journalist based in Iowa. She is passionate about telling stories about healthcare, education, retail and a smorgasbord of other topics.
SLIF heads to Napa!
The One of a Kind Retreat for Senior Housing Leaders.
Oct 8-10, 2023 | Napa, CA
Learn More