Before making a large purchase, most consumers are likely to seek the opinions of others, whether trusted friends or strangers online.
While it may be easy to overlook a few bad reviews for a restaurant, that likely wouldn't be the case when researching a senior living community for yourself or a loved one.
"Consumer expectations have really changed," said Rich Kortum, Senior Director of NRC Health. "Especially now in a COVID world, where people aren't physically walking into a community to do a tour. They are doing it virtually. We're doing more research than we ever have been."
In fact, Kortum estimated that 77 percent of consumers start their healthcare search online, whether they're looking at hospitals, nursing facilities, or senior living options.
Of those searches, 6,000 each hour are for senior living communities. Of those doing the searching, 76 percent say they lack confidence or trust in the industry, meaning that 4,650 of the 6,000 consumers making searches for senior housing already have a negative perception about what they will find.
"Reality tells a different story," Kortum said. "When we surveyed those living in seniors housing, 88 percent would recommend the community as a place to live or receive care. There is a huge perception gap about what is online and the reality."
And that's setting the framework for the importance of managing your online reputation, a process Kortum outlined in several steps.
"We really understand that people are searching for us differently than before, and they typically have a negative perception about our services," he said. "We need to make sure we are monitoring our online reputation and have strategies to drive new customers."
1. Know What's Out There
Monitoring third-party review sites and knowing what people have said about your community is an important aspect of creating a transparent and accurate online reputation.
"When you look from the senior living perspective, there are few ratings out there, but those out there are typically very negative," Kortum said. "For someone to go online and leave a review, you either have the best experience or a very poor experience."
With just 24 percent of consumers having trust and confidence in senior living communities, seeing negative reviews online - even just a few - validates their negative perceptions, even when that isn't reality, Kortum said.
2. Respond to Reviews
To address this gap, Kortum notes that providers should have a strategy to respond to such reviews.
"It's not about deleting the reviews on those sites, but having a strategy to respond to the reviews," he said. "It shows that it matters to us and we care. Don't get into an argument, but at a minimum respond to the review."
Replying to a negative review by apologizing for their experience and asking them to contact the provider directly can go a long way in building trust with others.
3. Utilize the Data You Have
While there are often few existing reviews online for senior living communities, that doesn't mean there isn't feedback available from current residents and their families. Kortum notes that many providers send surveys and ask for comments regularly after events, tours, and other interactions with their residents.
He urges communities to utilize that already existing data to bolster their online reputation.
"Typically the majority of people are happy," he said. "Utilize that data to help tell the story."
By publishing that customer satisfaction data directly to the provider's website, ideally in a five-star rating format, it provides a more accurate representation of the community, something consumers are looking for.
4. Ask for Reviews
With a limited number of reviews available online, they aren't a true reflection of a senior living community, Kortum contends. Increasing the number of reviews available online will help provide a more accurate picture.
"We want to post the good with the bad," he said. "Get families and clients to leave reviews."
Senior living communities could take a page from companies like Uber, which automatically ask for reviews and ratings from customers.
"We should be no different," he said. "We want folks to tell that story online."
Utilize forms and feedback surveys to point families and residents toward third-party sites where they can leave their reviews.
"We've seen the number of reviews significantly increase and the ratings have seen an increase," he said. "The goal here is to provide everyone of your customers the opportunity to leave a review. Yes some may have had a poor experience, however we know the positive stories outweigh the negative."
5. Share Resident/Family Feedback on Your Website
With a number of third-party websites collecting reviews and ratings for senior living facilities, it can be overwhelming for prospective residents and their families to know which sites to trust.
For that reason, Kortum suggests that providers should ensure their website is the top spot for consumers to receive information online.
"We try to get people to the operator site rather," he said. "For example, if you search a community and see their site on Google, it can show their star rating and number of reviews and link directly to their website."
And that's what consumers are looking for: reviews or ratings that actual families are leaving on the provider's direct website, Kortum said.
"We know consumers are looking for this. They are going to your site more."
In the end, Kortum said the most important thing for senior living providers to remember when managing their online reputation is to address perception versus reality.
"It's the biggest thing: People are scared to share feedback, but if you don't then we are stuck with what is out there today," he said. "You can't be afraid to share and to ask for feedback."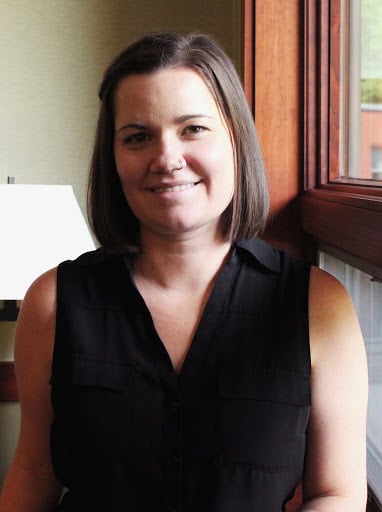 Posted by
Ashlee Kieler is an experienced multimedia journalist based in Iowa. She is passionate about telling stories about healthcare, education, retail and a smorgasbord of other topics.
SLIF heads to Napa!
The One of a Kind Retreat for Senior Housing Leaders.
Oct 8-10, 2023 | Napa, CA
Learn More