Ensuring the safety of residents and staff while preserving a semblance of normalcy amid a global pandemic is no easy feat. Yet it is what thousands of senior living leaders, caregivers, and employees have had to do for nearly a year now.
That work is taking a toll on these employees' mental health, leading to burnout and stress they haven't experienced in the past. Addressing this growing mental health crisis is now a top priority for many senior housing leaders.
Jodi Guffee, founder and COO of Radiant Senior Living; Jack York, founder of iN2L; Steve Moran, publisher of Senior Housing Foresight; and author Rex Miller explored this issue at SLIF (Almost) Live, providing insight on how they have worked to mitigate some of the burnout among staff.
"One thing we know is coming, and is already here for many folks, is a mental health crisis: the stress from adapting our lives to live under this new normal," said Michael Owens, SLIF executive producer, who moderated the discussion.
Accelerating the Mental Health Crisis
Rex Miller has studied workplace health and well-being for years, uncovering the direct connection between stress, chronic disease, and mental health. His latest book is Strategy in Rebuilding: Principles to Building Post Traumatic Growth.
During the pandemic, Miller said, researchers have seen the acceleration of the mental health crisis as pressure mounted on employees, specifically those in healthcare.
"In times of disruption, current trends tend to accelerate," he said. "Stress went from a chronic issue to an acute issue. We're seeing it every day."
Through his research, Miller discovered a phenomenon called the "caregivers' dilemma," in which a high burnout rate among caregivers under normal conditions has been made worse given the pandemic's circumstances.
Miller said the pandemic has followed the different stages of a natural disaster; but without a clear end, those stages have created weary, depleted individuals. Currently, we're in the disillusionment phase, he said.
"The setbacks and a lack of a clear path forward are really harming us," he said. "You can see it on people's faces. They are just beginning to buckle under the new pressure, and that's especially true for caregivers."
Miller is working to help companies recognize what is happening and to understand that people process things differently.
"We will get through this, but we need to build resiliency as part of an organization," he said. "This is not just an event; this will be an ongoing process for years to come to recover emotionally and learn to operate in a new environment."
Miller noted there are several areas in which organizations should take note to pay special attention when addressing burnout and the mental health of employees.
Consider Managers' Roles
Managers can often be a weak link in an organization's chain of command.
In some cases, they simply aren't prepared, or lack the social and emotional skills needed, to go from task managers to coaches and caregivers, Miller said. In such cases, it may be beneficial to bring in others to assist.
For instance, he noted that an organization he works with uses a model in which they supplement managers with liaison coaches that check on employees' well-being. They may address how employees are processing changes and how they're adapting working from home, such as whether or not they have a proper home office space established.
"All these things that the manager might not think about," he said. "It's coming up with creative ways to bridge those gaps, but at the same time not beating up these managers because they don't know what they don't know."
Jodi Guffee noted that she and other leaders at Radiant are working to keep employees motivated by being empathetic and vulnerable themselves.
"We try to tell everybody, 'However you're feeling, it's okay.'" she said. "'We're not going to try to make you feel differently, we're going to hug you and help you through this process.'
'Being vulnerable allows people to see the human element of what it means to be a leader," she said. "People come to us because they know there is no conglomerate we're hiding behind or under; we're raw and in the trenches with them."
Technology Stressors
When researching stresses for employees, Miller found a high correlation between stress and knowledge work.
"For example, Zoom calls. In a normal work setting, our brains are consuming 30 percent of our calories, but in a Zoom call it's up to 50 percent. If you're feeling stressed at the end of the day and wiped out, that might be why," he said.
The difference, Miller said, is based on the need to interpret cues during a video call: you don't have the ability to read body language or manage friction points as you would in person.
To decrease the stress brought on by such interactions, Miller suggests cutting meetings down from one hour to 45 minutes in order to allow a true break between tasks.
Take Initiative
Guffee noted that as a business owner and leader, you have to be able to move fast and take initiative.
"Let the team see you're ready to be a leader and not stepping back in fear of what this is," Guffee said. "Be willing to take risks to be relevant. Give the teams a comfort level that someone on the ground is going to take ownership and move forward."
One area in which organizations are taking initiative is technology.
Jack York, with iN2L, said that a silver lining for the pandemic could be seen in the way some have embraced new technology.
"It used to be number five or six on the list of what people care about," he said. But now, many are focused on keeping connected and engaging residents, and that involves using technology.
Recognize the Culture
While Guffee said that investing in technology has helped her employees and residents stay connected during the pandemic, York added that without an organizational culture to embrace that technology, it won't be much help.
"Investing in tech is not a panacea without having the culture in a company to embrace it, learn to use it, and take advantage of it," he said. "It's not a solution; it works because of the culture and staff driving it."
As part of an organization's culture, Steve Moran suggests that leaders and staff ensure they are celebrating the victories, even those that may seem small.
"We have to look at the stories of victory," he said. "I ask senior housing leaders to tell me a story about where their team has really shined, and often there will be a long pause, and they'll say they aren't sure it's big enough."
But it is, Moran would implore.
"They go on to tell stories of people who have done amazing things," he said. "The most amazing stuff is a collection of tiny things where they say, 'I'll be selfless, I'll take time to care for this resident or team member.' They'll take the time to go that extra mile."
As a result of these little wins, Moran said morale in senior living is actually at an all-time high.
Still, Miller cautions that senior housing leaders must be vigilant to ensure new stresses don't continue to compound burnout and mental health issues.
"A lot of work we need to do is going back to the basics: what does it mean to be resilient today, what does a resilient organization look like, and how do we prepare for that," he said.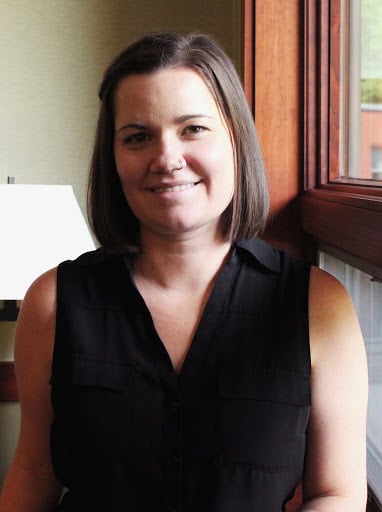 Posted by
Ashlee Kieler is an experienced multimedia journalist based in Iowa. She is passionate about telling stories about healthcare, education, retail and a smorgasbord of other topics.
SLIF heads to Napa!
The One of a Kind Retreat for Senior Housing Leaders.
June 9-11, 2024 | Palm Springs, CA
Learn More