The policies and protocols of thousands of hotels, office buildings, airports and even schools have been reviewed and studied by the International WELL Building Institute through the WELL Health-Safety Rating and other WELL programs to examine how these indoor environments affect the health and well-being of occupants.
Senior living communities will soon join the drive towards healthier indoor spaces, as Delos, the parent organization of the International WELL Building Institute, announced a major initiative that studies the impact of indoor environments on the health and wellness of occupants in senior living communities.
A third-party verification process, the WELL Health-Safety Rating is a sub-designation from the IWBI that examines a business's policies and protocols as they relate to the health and safety of occupants.
Peter Scialla, Delos president and COO, introduced another new initiative during a presentation at the Senior Living Innovation Forum that will help inform the senior housing industry of ways to address the increasing demand for healthy indoor environments with an approach that is rooted in scientific truth.



"We've taken a sector by sector approach of being a solutions provider for offices, hotels, stadiums and others, and we have had a footprint across many typologies of real estate for quite some time," Scialla said. "Schools have been a big focus, particularly in the category of air quality, and we are happy to continue to be part of that solution. When we looked at other sectors that could benefit from an increased focus on health and wellness interventions, whether that's best practices for health-safety ratings, operational protocols, or specific solutions that could enhance outcomes, we felt senior living was a sector that was right in that regard."
A Natural Fit
As an organization that helps to separate fact from fiction, and uses scientific evidence at the root of everything it does, Scialla said moving into the senior living industry was a natural fit for Delos and the WELL Health-Safety Rating.
"We've done a lot of listening and had a lot of conversations over the last eight months, and we determined what we could do to help inform decisions in the industry for health and wellness," Scialla said.
Delos and its Well Living Lab, which was founded as a collaboration with Mayo Clinic, has invested heavily into the Senior Housing landscape to understand ways it can help inform stakeholder decisions in a manner that is grounded in scientific evidence. Categorically, this applies to both wellness interventions and operational protocols. When Delos began to examine policies and protocol documentation together with senior living operators and owners looking to achieve the highly regarded WELL Health-Safety rating, the organization immediately noticed the industry was already in good shape.
"They have done a tremendous job for operational policies and protocols, our observation is that policies have so much rigor," he said. "It's a heavily regulated sector and you have to have policies in shape for that, and it shows. They deserve accolades."
Targeting Wellness
As with many industries, "wellness" has been a buzzword among senior living communities for many years, with owners and operators focusing on how to provide opportunities that enhance residents' wellness.
Yet, there hasn't been much science to back up these endeavors. That's something Scialla hopes to change with Delos' new agenda.
"There was a push for wellness as a demand driver prior to COVID," Scialla said. "We're excited about a research agenda and platform to inform decisions down the road. We want to help industry stakeholders take a bigger bite out of that wellness narrative."


Scialla said that Delos will continue conversations with the senior living industry with a focus on solutions, detailing wellness elements that maybe haven't come up in the past.
"Air purification, acoustics, thermal conditions, circadian lighting, this is an open conversation for people to ask us things they aren't sure about," he said. "We have seen just about everything when it comes to technology, solutions and views on best practices."
Looking to the Future
By asking questions, seeking advice and solutions, companies will be able to show their policies have gone through rigor and thus get credit for their work.
"Third-party independent validation can be a major ROI driver," he said. "If we fast-forward two years, we can reflect on the decisions made now. At that point, ratings and certifications will likely be commonplace, but the true differentiators will be the folks who use this as a chance to illuminate additional ways that we can use very cost-effective interventions that make these spaces healthier. This will come with an increased focus on the way spaces are designed and operated, or equally on the add-ons that can be seamlessly integrated which aren't renovations or disruptive."
Scialla said that while the IWBI's WELL programs have been adopted with rapidly increasing velocity since 2015, and the movement more broadly in real estate assets towards healthier spaces was substantially intact prior to the pandemic. COVID-19 did act as an ignition switch for better understanding how indoor environments impact our health.
"In regards to the massive increase in activity focused on wellness, we believe that Delos and the Well Living Lab can help be a catalyst to go beyond acute viral concerns and transmission risk reduction to an approach that says 'yes, the indoor environment has an impact on health, which also includes our sleep quality, longevity, susceptibility to chronic disease, and much more.'" he said. "We want to look back and say that while this was a very difficult time for so many reasons, it can also be an inflection point that creates the opportunity to advance."
In the end, Scialla sees Delos' ability to assist the senior living industry as a helpful tool for the future.
"This is an exciting research agenda, designed specifically for senior housing and to inform the industry of practical interventions that can be extracted as we face the decisions we do today," he said. "These are ROI driven. There's a nice mix between science and the practical nature of what that means and how that translates to what owners operators should be doing today."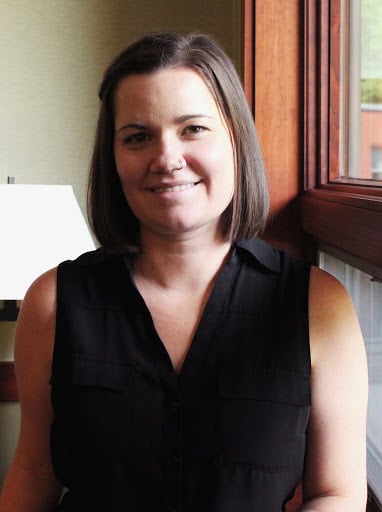 Posted by
Ashlee Kieler is an experienced multimedia journalist based in Iowa. She is passionate about telling stories about healthcare, education, retail and a smorgasbord of other topics.
SLIF heads to Napa!
The One of a Kind Retreat for Senior Housing Leaders.
Oct 8-10, 2023 | Napa, CA
Learn More