Bob Kramer, founder and strategic advisor of the National Investment Center for Seniors Housing & Care (NIC), refers to himself as an "agent provocateur." His goal is to stir the pot in the senior housing industry, forecasting that disruptive innovation is coming...and only those who are ready to embrace that disruption will survive it.
Kramer spoke about this at the Senior Living Innovation Forum, opening the event with a talk that focused on the future state of seniors housing and healthcare.
"Disruptive innovation is doing things differently and thinking in a whole new way about the customer and meeting the needs of the customer," he said. "Oftentimes with disruptive innovation, it comes from outside the sector because the sector has tunnel vision and has a very tough time seeing things in a new way."
The senior living industry needs to be able to anticipate the future rather than just catch up with the past, because, he said, the industry is now entering a period that is going to be dominated by disruptive innovation and there are going to be big winners as well as big losers.
Disruption is nothing new. We've seen Uber topple taxis. We've seen Airbnb topple the hotel industry. Today, we're seeing Waymo, the autonomous vehicle technology company that is a subsidiary of Google's Alphabet Inc., on track to topple the Big Three with a higher market valuation than all of them combined.
So why should senior living, and the healthcare industry at large, be immune? In short, it's not; it just hasn't happened yet.
"In a time of disruptive innovation, you want to be the disrupter and not the disrupted, because [being the disrupted] means you go out of business," Kramer stated. "There will be companies going out of business and others that anticipate the future and will be able to see enormous opportunities partly because they're thinking differently about the market and about the customer."
Kramer, who founded NIC over 25 years ago to support access and choice for America's seniors by providing data, analytics, and connections that bring together investors and providers, said that the senior living industry's product was designed 30 years ago for the "Greatest Generation" and hasn't changed much since. Everyone in the industry is essentially doing the same thing, all while desperately trying to prove how "different" they are because of this or that extra little amenity.
"Basically everyone is working off the same paradigm and looking through the same lens. You can't do things differently unless you look through a different lens and have a different paradigm."
Reframing age and aging for the future
He said that the industry as a whole has to rethink how they think about Aging, Age, Health, and Senior Care. These are the four areas he believes will be totally changing in terms of how society thinks about them, and therefore how the senior living industry needs to think about them.
First, aging: he warns that we can no longer think about age "as a disease that you catch that's terminal and terrible." The rhetoric around aging, both in society and in senior living and care, is that it is an "unmitigated disaster" that needs to be fought. We have to reframe how we think about aging.
"Aging is a stage of life that, like all stages of life, has great things about it and not-so-great things about it," he said. "There are physical limitations, yes, but at the same time, I've never felt more intellectually alive and close to wisdom [now than ever before]. I have [perspective, experience, and knowledge as I approach 70] that I didn't have when I was 18 or 35."
"We're not going to be able to deliver a different product if we're still thinking the same way about aging, age, health, and seniors"
Second, we have to rethink age, and rethink what it means to be 55, 65, 75, and beyond. We cannot think of age in terms of inevitable decline that cannot be reversed, but instead think in terms of the increased longevity of our modern era as a "longevity bonus" and consider the "incredible value of engaging folks with this increased lifespan, and also hopefully an increased healthspan." This also entails rethinking careers, retirement, and future planning to address these extra years of longevity.
Third, we have to reframe health, and that has already started. It has only been in the last few years that we, as a society, have come to understand that "health" does not equal "healthcare;" that "health" is a confluence of wellness, well-being, fitness, lifestyle, and other factors. In the previous healthcare distribution system, senior living was seen as irrelevant in terms of healthcare. Now it is seen as an antidote to loneliness, offering human connection, engagement, and a sense of purpose.
"We've jumped from being irrelevant to being at the center of the universe of how we are going to enable older Americans to have health and wellness," said Kramer. "That's a radical change."
Finally, we have to reframe senior care. As Baby Boomers age, they want nothing to do with the kind of senior care that has been available to their parents. They want nothing to do with the "condescending, patronizing" model of senior care, in which "senior care" is on par with "infant care" and "childcare"—a model of dependence.
"We're not going to be able to deliver a different product if we're still thinking the same way about aging, age, health, and seniors," Kramer said, before introducing what he considers to be the four key concepts that will define the future of senior living.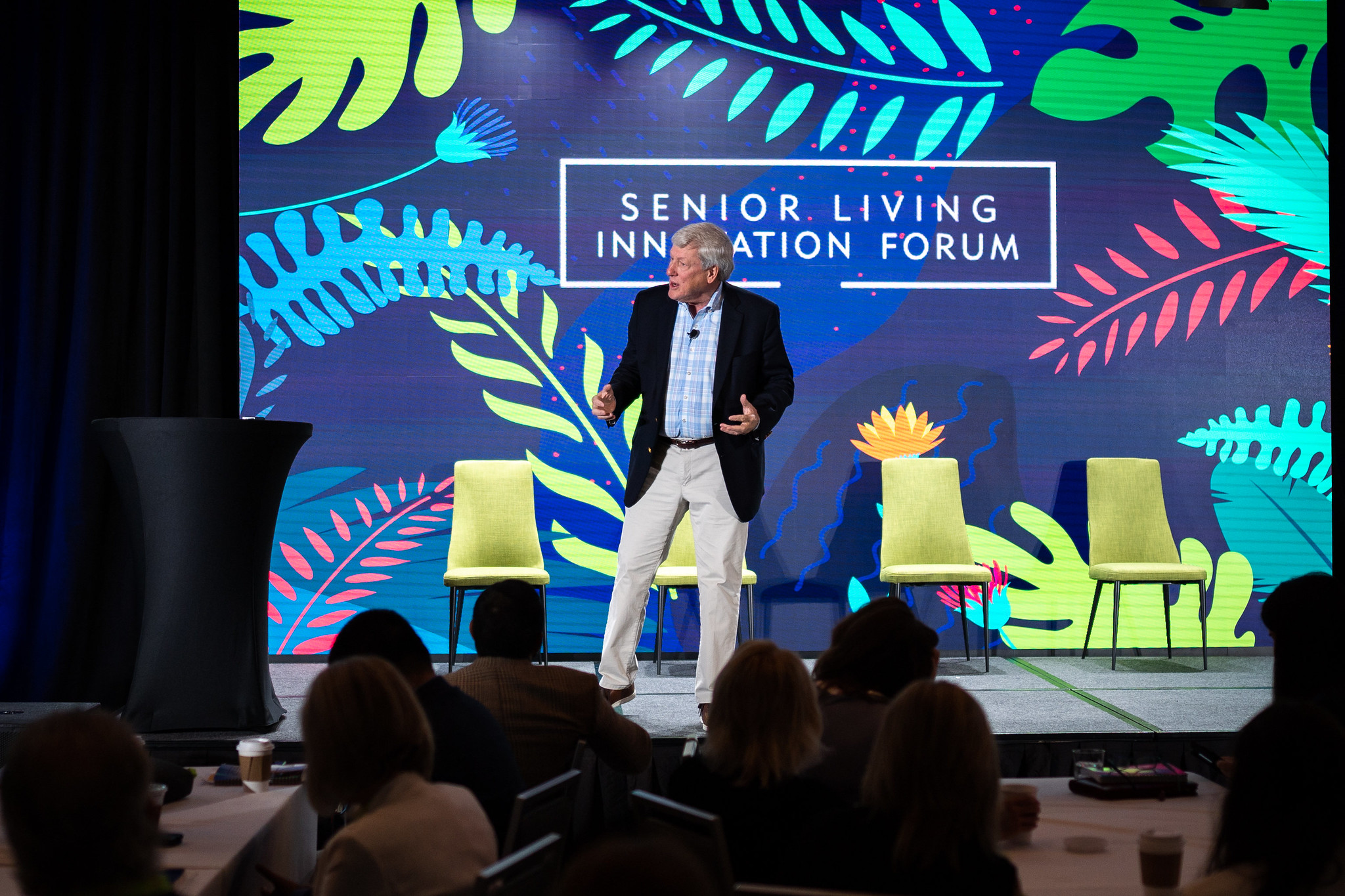 The Concepts that will Define the Future
The first key concept is the concept of Home.
"You cannot understand the future of healthcare in America and what will happen in terms of the opportunities and challenges in our industry unless you understand the drive to home," he said. "Increasingly, traditional healthcare is being brought to the home rather than the senior being taken to a center."
Also, there are other things that influence health in the home that are not just healthcare—different behaviors and all the other social determinants of health beyond family history and medical care.
Another key concept is value, which he describes as our fears about cost. In short, value is all about insurance programs and managed care providers. This enormous piece of the healthcare industry is ripe for disruption—socially, politically, and economically—and we're already seeing those seeds sprouting in new partnerships like Haven, the joint healthcare venture between Amazon, JPMorgan Chase, and Berkshire Hathaway.
"Increasingly, healthcare is being brought to the home rather than the senior being taken to a center"
Speaking of partnerships, a whole new understanding of what a partnership is and what it can provide to customers will be key to the future of the healthcare (and, by extension, senior care and senior living) industry. This has led to some strange bedfellows—like Kaiser Permanente, Best Buy, and GreatCall—bringing about innovations together that they would not have been able to on their own.
"Partnerships we never would have conceived of before are increasingly becoming commonplace," said Kramer. "As we switch from healthcare to health, we're in a massive search to find the distribution system that will enable us to maximize health and restrain costs. Increasingly people are coming to the realization that that's not [going to be] a traditional healthcare delivery system, and that they have to go outside healthcare if they want to have a system that will incentivize and maximize health."
Finally, Kramer said, the ability to play in this future world is the ability to take risks or partner with people who are at risk, and that means good, measurable, shareable, data. "Without it, you're flying blind. That data is the entry point to being able to take risks and create the most meaningful partnerships."
The Drivers that will Shape the Future
Kramer also outlined the four major drivers shaping the future: the consumer, technology, policy, and capital. Touching on just a few aspects of these drivers, he again reiterated that the next cohort of folks entering retirement will outright refuse to accept the current senior care paradigm, redefining retirement and aging not as a time of decline, but as one of engagement in which the retired senior is rebooting, or "refiring," his or her passions, finding new purpose and social connections, and redefining their roles in the human community. Instead of the dependence model that has long dominated, it will be a model of empowerment.
He also reemphasized the coming shift in the senior care ecosystem, in which the model for senior care becomes a much more integrated model of health and wellness delivery, and all the different components of such care are no longer separated.
"If we continue to have different silos, each with its own expertise competing for the care of our residents, we won't have integrated, cost-effective, good outcomes in care for seniors," said Kramer.
He concluded his talk by saying that the four senior housing success factors for the future are a winning culture, scale at the local market level, lower costs (in order to serve more than just the high-end market), and customization that enables personalized healthcare for the individual.
"I'm unbelievably bullish about the opportunities out there; the demand is enormous," he said. "But I'm bearish on the ability of many companies out there to pivot, to make the changes necessary and see things in a different way."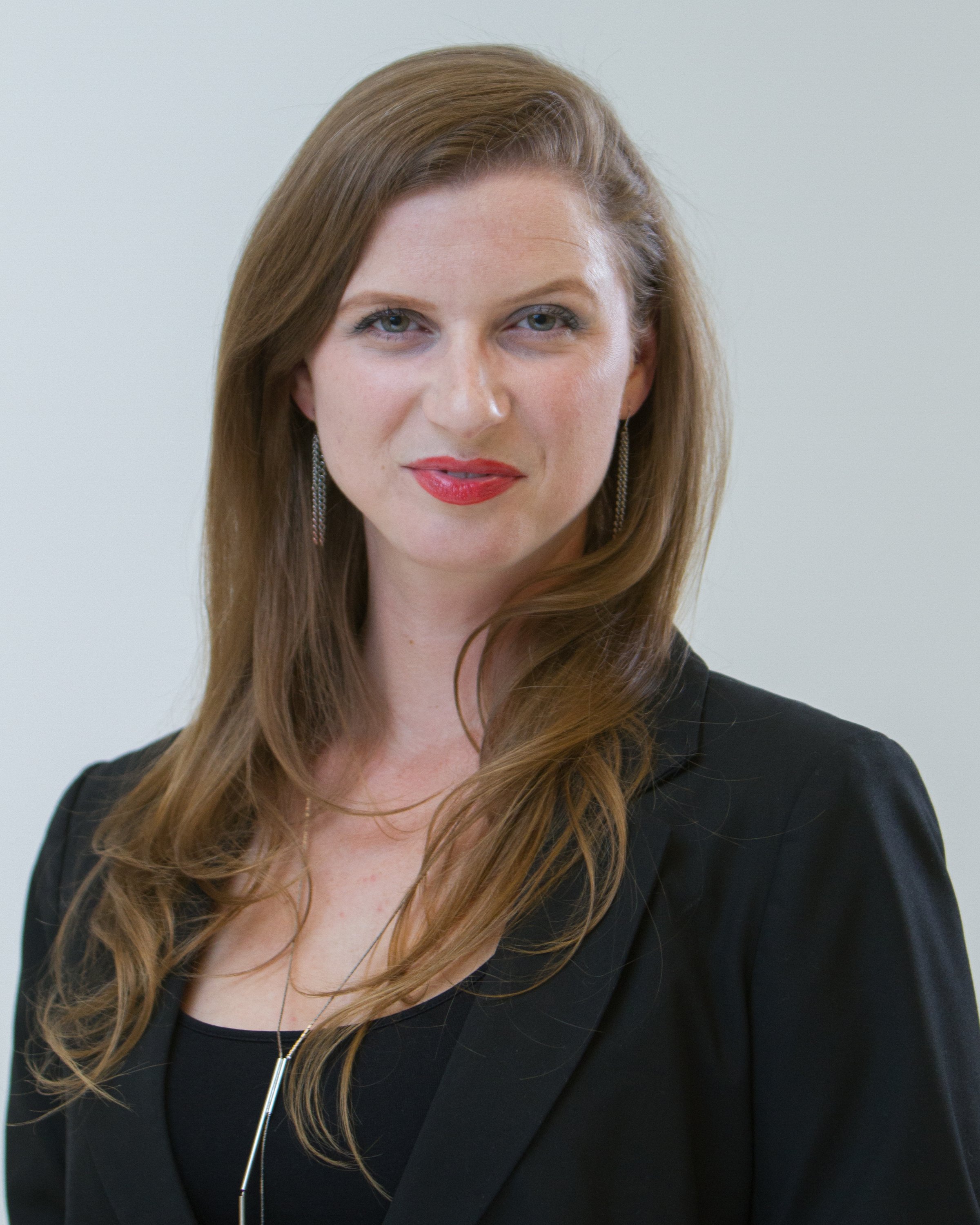 Posted by
Nicole Rupersburg is a content and conference producer for influence group focused on education healthcare and hospitality. She also is a frequent freelance writer covering food, travel, arts, culture, and what-have-you.
SLIF heads to Napa!
The One of a Kind Retreat for Senior Housing Leaders.
Oct 8-10, 2023 | Napa, CA
Learn More