In an industry that's stagnating despite a skyrocketing target demographic, how can senior housing providers jumpstart innovation and avoid being usurped by the next Uber or Amazon?
Looking to the year 2030, leading senior housing CEOs at SLIF 2018 fielded tough questions about their sector's future, addressing staffing, affordability, inertia and that word no one likes—"senior."
Moderated by Steve Monroe, Editor at The SeniorCare Investor, the industry leaders included:
Looking to 2030
It's not quite Mad Max, but to get things going Monroe proposed a possible worst-case scenario for senior living in the not-too-distant future. Under a conceivable Mike Pence administration in 2030:
50% of US hospitals have been closed

Legal immigration of low-skilled workers has "slowed to a trickle";

"Micro Hospitals" have replaced hospitals in rural areas;

Skilled nursing facilities have become orthopedic centers with walk-in clinics

50% of residents in long-term custodial care facilities are on some form of Medicaid.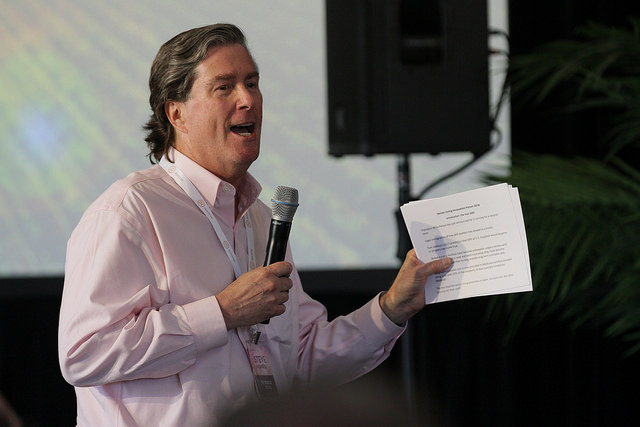 Steve Monroe, Editor at The SeniorCare Investor

In addition, today's labor shortage has intensified, cities are overrun with 70-to-90-year-olds looking for more excitement than traditionally available in isolated senior facilities. Meanwhile, the average age in traditional senior housing is 95.
Inviting Shook, Grape and Cochrane to draw on their 90+ years of experience in senior housing, Monroe asked them how they would respond to this scenario.
"Half of what you (just) premised already exists in some cases and if we let things play out as you've described, we've failed," Cochrane said. "We're in a dramatically changing environment and labor is already our number-one concern today."
His vision of an ideal senior community in 2030 would include an urban, mixed-income, intergenerational product where seniors not only receive services, but actively participate in management of their home. This development would need to offer
As head of Silverado, a leader in Alzheimer's and Dementia Care, Shook expressed a hope that older people who begin showing signs of memory loss will begin seeking care earlier, including moving into memory care facilities earlier, before their disease progresses and they lose the majority of their functions.
Inside or Outside?
Monroe's challenging questions continued when he asked whether necessary innovation will come from inside the industry or from outside competitors?
Overall, their response was "outside." However, a few believed senior living will have the initiative and foresight to adapt from within.
"When I think about other industries that have been disrupted, I'm hard-pressed to think of any that have been disrupted from inside. Outsiders aren't constrained by long-held traditions or habits," said Grape.
"What disruptors in other industries have typically done is find ways to meet consumer needs in a better or different way. They find different ways to compete, entering their industries in ways incumbents haven't even thought about," he added.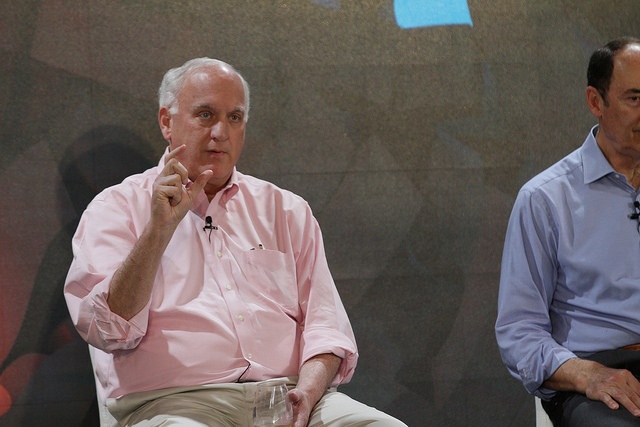 Tom Grape, Chairman and CEO of Benchmark Senior Living.
Cochrane continued Grape's thought, adding that – although change will likely come from the outside – senior living is better positioned than other sectors to thrive in the coming decades.
"Our target demographic is growing. We are incredibly positioned to enjoy a 30-year ride with a growing field, and yet the disruptors will come from outside because they always do."
Cochrane elaborated on this concept, which has been born out in other industries. "Outsiders have a perspective that insiders don't. They understand the pain points of the consumer, while we're looking at how to preserve our current business," he said.
A great case study of an industry disrupted by outsiders addressing pain points—taxi cabs vs. Uber, Lyft, etc. "The taxi industry had the cars, the drivers, the knowledge, but they lost their shirts when Uber came along. Why? Inertia. They were focused on how to preserve their medallions. They were about solving their own problem, not solving their consumer's problem."
Addressing real estate, Cochrane again blames the industry's current approach to inertia and fear of substantial change.
Paraphrasing the captain of a sinking corporate ship, the CEO of (once thriving, now defunct) Kodak, Cochrane said: "We're going to have to stick our hands in a moving engine and change the fan belt and then go on to rebuild the entire engine."
Sources of Disruption
Continuing with the topic of disruption, Monroe asked if disruption will be "real estate or service based"?
"I think it's driven by service," said Shook. "One of our biggest risks is to have associates who are not engaged with us. The turnover rate is abysmal and that has to stop."
Shook believes improved care will come through a more personalized approach, with a greater emphasis on DNA tests that analyze risk factors, tailoring diet, exercise and medications to a resident's genetic makeup, rather than taking a one-cure-for-all approach.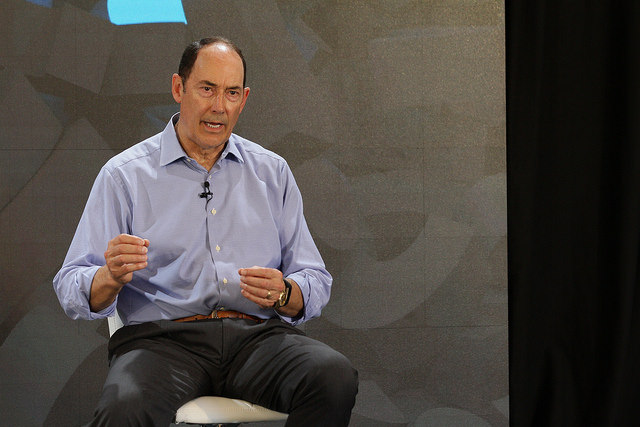 Loren Shook, Founder & CEO of Silverado.
Grape added, "This is a dangerous question because it's the way we think about it (the topic). Take Ford, 15 years ago they weren't thinking about Tesla coming along. Or the grocery industry, which was worried about displays and the quality of product and not the speed of delivery to its customers."
Instead, he says, senior living should be concerned about issues that haven't been identified yet, not those that have been discussed for years. In other words, the industry must push to ask new questions, not just find better answers to current problems.
Truly Caring for Caregivers
Speaking as head of a nonprofit based in an expensive housing market, California, Cochrane said that he has a motivated workforce that cares for HumanGood's residents while facing serious financial challenges.
"Affordability of housing is an issue for our team members and we have to realize the situation they're in," he said. "We've got team members who can't afford to live within an hour of where they work because we're based in such high-cost environments. Their wages are such that…they're driving an hour home and then to their next job. Whether they're 'connected to purpose or not,' until we supply their basic needs, the purpose doesn't matter."
"We have to fundamentally rethink our labor force," he said.
Audience Participation
While most of the audience agreed disruption would come from outside, a few wanted to know why? "What are we, sitting ducks? What are we doing about this? What are you guys going to do differently?" asked Lynne Katzmann, Founder and President of Juniper Communities.
Shook said that he had pushed aside his general distaste for consultants, hiring an industry leader who had worked with Amazon, and other top clients. "In the process, we learned what's important," he said, adding that he was surprised by some of the feedback.
Staff liked Shook personally and his leadership style, but wanted him to hire a COO who could step into his shoes and continue Silverado's current culture. They also placed greater emphasis on the concept of "love" (though they defined the term in many ways) than he expected. Staff appreciation and career opportunities also topped the list.
Cochrane added that HumanGood had just hired the industry's first VP of Innovation and Experience Design to address the challenge of inertia in-house.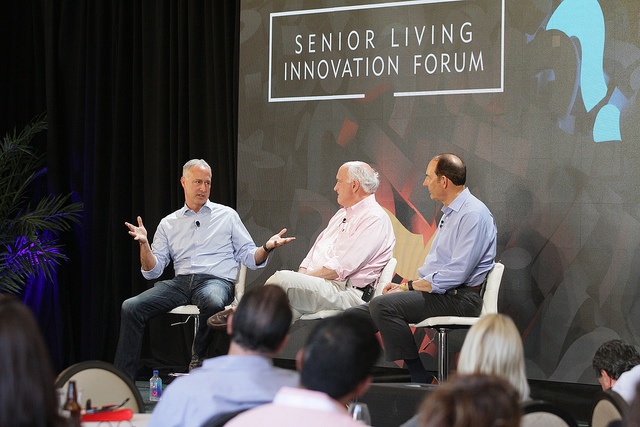 John Cochrane, CEO of HumanGood.
Less Cadillac, More Kia
One audience question addressed another elephant in the room—the enormous, underserved middle market, which earns too little to live in high-end developments and too much to qualify for subsidized housing.
Grape said to meet the needs of this market, Benchmark has begun developing properties with smaller rooms, with about 30% fewer sq. ft. than units in its more expensive communities.
What's in a Name?
It's been said that the person who successfully rebrands senior living, could retire tomorrow. Monroe asked how they would solve the riddle of an industry whose target audience hates its name.
"Personally, I don't want to move to a senior living community, at least not the ones of today," said Grape. "We all believe the word 'senior' is not going to work in the future. It needs to become a thing of the past."
---
Watch the full discussion below, enjoy!
For more on the future of Senior Living, join us at SLIF '19. June 23-25, 2019 in Santa Barbara, CA.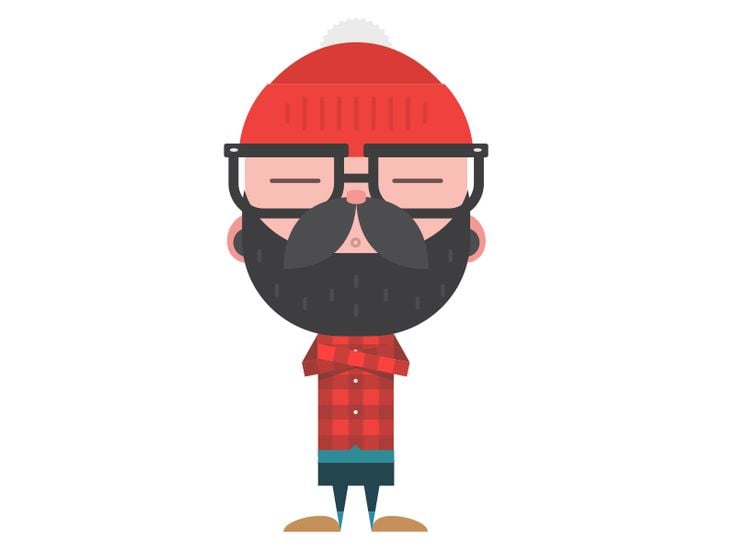 Posted by
Andy Smith is a veteran journalist and copywriter. Andy writes about hospitality, retail, senior living and higher education topics for influence group.
SLIF heads to Napa!
The One of a Kind Retreat for Senior Housing Leaders.
Oct 8-10, 2023 | Napa, CA
Learn More