You know that co-living, co-housing and other evolving forms of shared living space are officially on the radar when legendary trend spotter Ian Schrager singles them out. "Communal living is blurring the distinction between residential and hotels," the man behind Studio 54, The Public and other popular boutique said at a recent conference, adding that the trend is especially appealing to younger generations that value travel and experience over possessions.
But necessity and other factors are prompting elders to consider community living's appeal as well. Whereas the co-living options initially appealed to Millennials and Gen Z, singles and empty nesters in their 60s and older are beginning to check out different options. From Golden Girls'-type arrangements to co-housing and the co-living models like Ollie, WeLive and Common (quoted below), the financial and social benefits of communal living grow more appealing, especially in congested cities.
The ever-growing need for reasonably priced housing for seniors who fall in between the top and bottom 10% continues to escalate, a trend that's apparent in the recently released research report conducted by a team from the National Investment Center for Seniors Housing & Care (NIC), NORC at the University of Chicago, Harvard Medical School and the University of Maryland School of Medicine. It found that in 10 years there will be 14.4 million older adults who qualify as "middle income," and about 7.3 million of them won't be able to afford senior living at 2019's market rate. The report was published in this month's issue of Health Affairs.
Co-living options are popping up in cities nationwide, but it's open-minded attitude—intensified by a housing crunch so powerful it's forcing many residents to flee the state—seems to be making California a testing ground of new models. From the bay area to the border, with rents and property values often out of reach, options that involve sharing start to look more appealing.
A Sign of Commitment
Late in 2017, experienced senior housing provider AEC Living opened Phoenix Commons on the waterfront in Oakland. A co-housing community with a restricted age range of 55 and older, it's oldest resident is 83, it's youngest (the spouse of an older resident) 47. The median age of the 42 residents in this 41-unit community is 68.
"We've been in senior health care since 1971. My father, Christian Zimmerman, opened his first nursing home in Alameda after college and we later had two facilities in the area," said son Stephen Zimmerman, AEC's COO. AEC's older facilities offer residential care, therapy and memory care. "We've always been about culture change, about understanding 'What's the next thing?' Dad was doing research and came across information on the Danish co-housing market. Then he focused on people who did it in America.," Zimmerman said. No absentee landlords, AEC founders Christian (68) and Danielle Zimmerman were among the first to move into Phoenix Commons.
While co-housing usually starts with an interested group, AEC's approach drew on some traditional models, rather than a full 'commune' approach. "We're developers. We found land on the waterfront, bought it and put the development together. We were the ones doing the financing. This was an advantage for the community because there were no huge deposits, no huge risks," Stephen Zimmerman said. "Since the land must be purchased up front, most traditional co-housing has been in rural communities because the land is cheaper."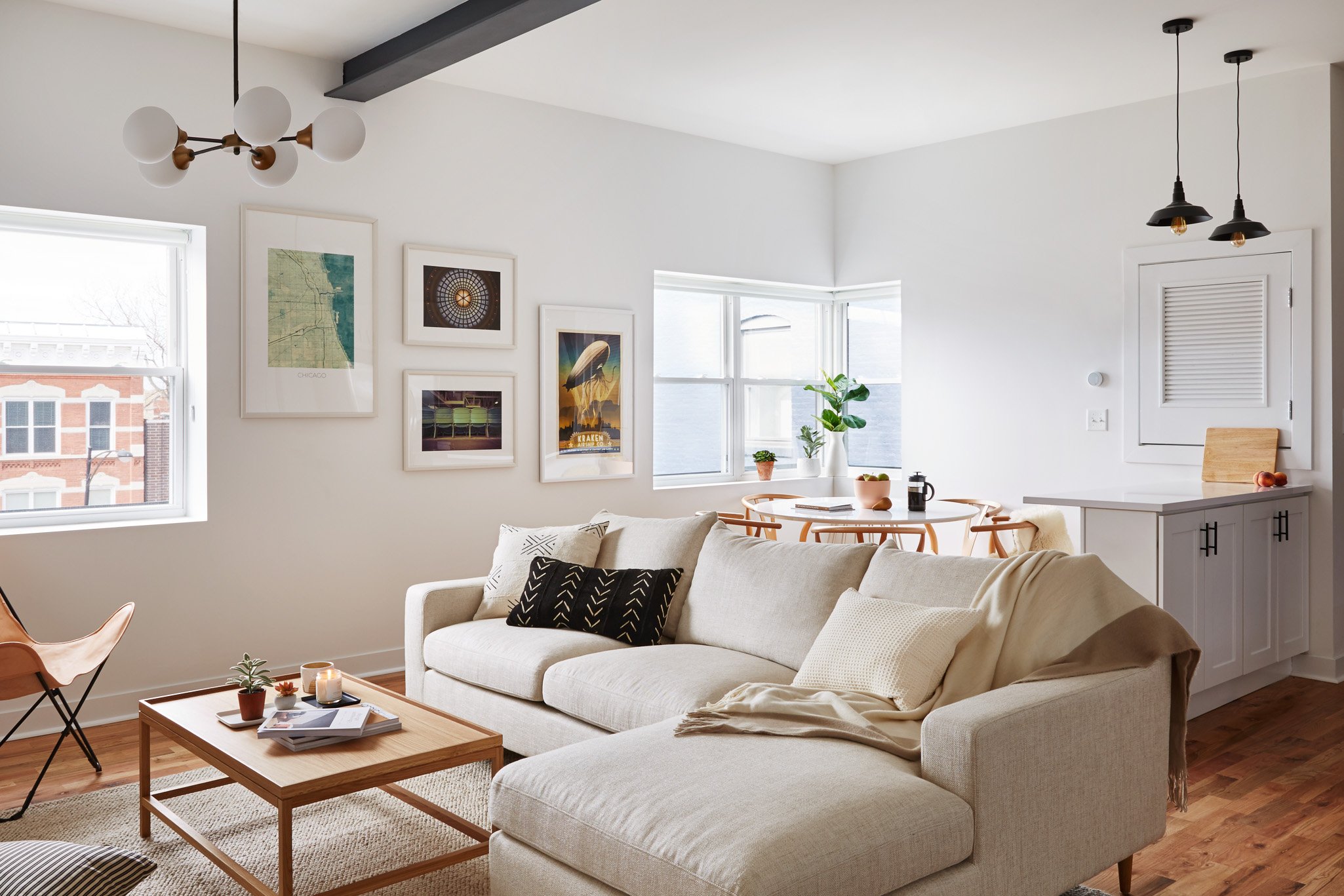 A living room at Common
In this way, Phoenix Commons differed from the traditional co-housing process; in other ways the process was the same. "We would have meetings once a month, with some people present and others Skyping in. We started building teams and committees. The residents had a lot of say over the building. They chose the finishes, the fixtures, where to put the hot tub—how things would function," Zimmerman said.
One slight hitch. "We were looking at coop and condo options, but no one finances a coop at $20 million. So we went with the condo option to obtain financing."
Construction was completed in March of 2016 and the core group moved in; sales began in December of that year. This waterfront community features 10,000 sq. ft. of common space, a library, large community kitchen, community garden and kayak storage space. There's also a dock on the tidal canal. All the units have at least one bedroom, ranging in size from 800 to 1,200 sq. ft. with prices ranging from $350,000 to $767,000. "The ones in the middle price range are the ones that are left," he said.
Co-housing's Caring Difference
Real community is a key component of this co-housing model, with Zimmerman emphasizing that prospective residents who really want to be left alone should consider buying elsewhere.
"Everyone in Phoenix Commons does 11 hours of service a month, manning the office, working on the financial team," he said. "We want to make sure people understand that interaction is important. The point is community, working with your neighbors. The more you put in, the more you get out of it. And, honestly, most residents do more than the minimum 11 hours."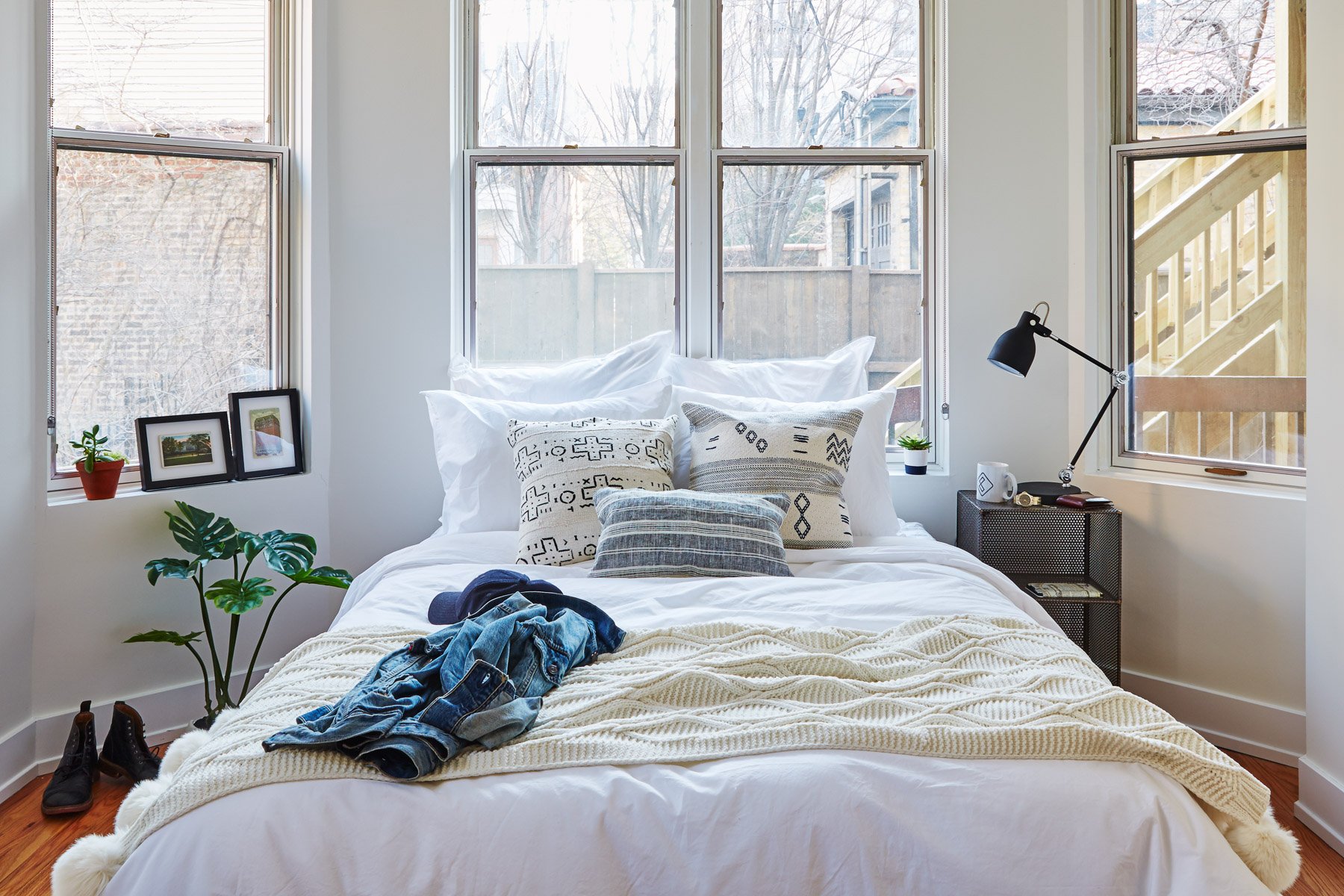 A comfortable and cozy bedroom at Common
Phoenix Commons has a number of active committees, including a health and wellness committee. "If someone has a hip replaced, someone visits them in the hospital and checks in on them to make sure they're okay once they're home. We're not providing direct care, but it is like a small community. Having neighbors like this, who are reliable, reduces costs. It's also a huge relief for the working partners and children of the disabled person."
Zimmerman offers another example. "Someone moved into the building and got T-boned just three weeks later. He had folks checking in every day. It was a huge relief to be able to tell his adult kids he was okay," he said. "What is the cost of having peace of mind? If you miss a meal, someone will check on you."
Breaking bread together also creates bonds. Phoenix Commons offers communal meals usually four times a week, including potlucks and brunch. Meal committee members take turns shopping and cooking; attendance is high, with up to 35 residents sharing each meal.
Fighting Isolation in and Under-tapped Market
Also based in California, entrepreneurs Ryan M. Scherzinger and Puneet Yadav have founded WowFifty, which they describe as "a fresh approach to the Golden Girls model." Their initial project, which they plan to open by fall, will focus on an upscale demographic.
"We're creating a social atmosphere in single family homes for those embarking on their midlife transition and looking to travel and find meaningful connections," said Scherzinger. Yadav added, "Stays with WowFifty will be flexible both short and long-term, from 2-days stays or a month-to-month lease. Their properties will be fully furnished. The mindset is 'bring your suitcase,' we'll take care of the rest."
A recent college graduate eager to launch a family business, Yadav was frustrated by his 56-year-old mother's view that she was too old to collaborate on new projects. Determined to launch a business, he and Scherzinger initially wanted to open a co-working space, but the pair saw a greater need in the co-living sector.
"We saw a bigger demand in housing. When we were researching the markets, we found that 50 and up was definitely underrepresented," Scherzinger said.
Now they're actively reviewing suitable properties in San Diego County. "Our first WowFifty property will definitely be a single family detached, with five to six bedrooms, with most having private baths. The larger, communal spaces will include the kitchen, patio and (we're hoping) a beach view," Yadav said.
"The goal is to have classes and events on the property itself, with a strong emphasis on fitness, yoga, meditation and nutrition," said Scherzinger, a developer who recently completed a sustainable wellness resort project in Arizona. "Our theme is Forever Young, and we want to bridge the gap between the Bob Dylan, Alphaville and Jay-Z songs."
"After this property is launched, we'll look at middle-market opportunities and then possibly micro-housing." WowFifty's plans include expansion into the traditional retirement-friendly states of Florida and Arizona.
Yadav admits that the inspiration for the name WowFifty was to dispel the negativity associated with life after 50 and especially the terms 'senior' and 'senior living,' instead emphasizing the positive aspects of life after 50, 60 and beyond.
"When we were researching the markets, we found that 50 and up was definitely underrepresented"
Studying their parents' life experiences highlighted the unmet needs in housing for older demographics and they say they're determined to fill these gaps. "My parents retired 10 years ago and three years ago prepared their house for sale. Once they sold their home and were considering where to move they decided on South Carolina, first near Charleston, then inland. My mother developed a network and made friends, but my father has been isolated," Scherzinger said. "The WowFifty model will address this need for community."
An Accidental Niche
Since the prosperity that followed the Second World War, Americans have embraced home ownership. Today, many seniors are doing whatever it takes to stay in their homes, even though it often results in depression and social isolation. However, though community living may have been eclipsed, it really isn't an alien concept in our culture, especially in cities, where YMCAs, SROs and especially traditional boarding houses thrived for decades in the 19th and early 20th Centuries.
With WeLive, Ollie, Common and several others expanding into new markets--co-living is a growing housing option for millennials and Gen Z renters looking for minimalism and community in central urban locations. However, these developments have also begun attracting an older demographic—independent boomers in their 50s and early 60s looking to downsize, trim expenses, enjoy an active social/cultural life and often "not be burdens to their children."
"In 2015, Common started as a solution to the disparity between the needs of renters and the current housing stock. I think seniors are choosing Common for the same reasons as millennials and other demographics: affordable housing in cities where it's extremely hard to find, convenience -- like weekly cleanings and all-inclusive rents -- built into the business model, bespoke design that's actually made for roommates, and an increased sense of community where you live," said Founder Brad Hargreaves.
Recently Hargreaves saw an influx of 9,000(!) applications for 24 units in its Common Melrose (Ave.). "Los Angeles is a city that needs co-living right now. There's a serious lack of market-rate new builds, especially in the most desirable parts of the city. So it wasn't a surprise to me when people were jumping at the chance to move into Common Melrose," Hargreaves said. "Over the next few years, we're doubling down in our effort to bring more co-living to Los Angeles -- it's shaping up to be our second largest market after New York."
Roommates—70 Million and Counting
"Co-living is nothing new to the US. It's been happening throughout this country's history in one shape or form. At the height of global expansion for my previous company, General Assembly, we were opening schools in new markets and finding that our employees couldn't find a place to live," said Hargreaves.
"Apartments were either a room in a risky Craigslist listing or unaffordable, unattainable luxury new-builds. Over 70 million people today live with roommates, but yet not one company was catering to the actual needs of roommate living," he said.
"Over 70 million people today live with roommates, but yet not one company was catering to the actual needs of roommate living"
"Through research and testing with our first home in Brooklyn, we created our own model and realized the best way to make roommates happy was to eliminate the things they fought about. This led us to implement things like furnished apartments, weekly cleaning, a constant restock of household supplies and more. Today, we continue to use the feedback we get from our over 750 members to refine the process and make co-living at Common the best possible experience.
The comparison to a traditional boarding house is interesting. How are your properties similar to what we think of as a boarding house and how are they different? (one thing that comes to mind is tenants cooking for themselves in the modern properties and no manager/owner onsite preparing meals, cleaning, etc.)
Not a Boarding House
Hargreaves stresses the uniqueness of his brand's approach. It's not like the boarding house where your great-grandparents' poor relations lived, with worn chintz furniture and communal stew for dinner.
"Co-living at Common is completely different from a boarding house in every single way except community. It's so important for us that Common members know their neighbors, whether that's through giving them opportunities to chat over breakfast or attend events together. We're now also looking to foster that community through technology. Our community app is available to all members and allows them to network with each other, RSVP to and plan events, and chat one-to-one. "
Hargreaves added that Common will continue to pursue new housing models. "Last month we launched Kin, a new joint venture with Tishman Speyer, that designs and builds family-focused housing that takes many cues from the co-living model."
Ultimately, he concludes, need is spurring the communal living trend. "Cities are expanding at an unprecedented rate, and the need for convenient, well designed and accessible housing will only increase."
---
Join us at the Senior Living Innovation Forum - June 23-25, 2019 in Santa Barbara, CA. Request an invite here.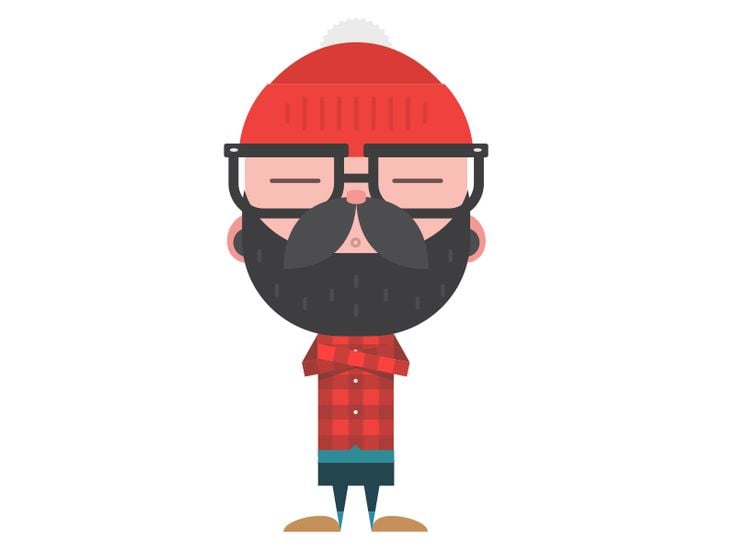 Posted by
Andy Smith is a veteran journalist and copywriter. Andy writes about hospitality, retail, senior living and higher education topics for influence group.
SLIF heads to Napa!
The One of a Kind Retreat for Senior Housing Leaders.
Oct 8-10, 2023 | Napa, CA
Learn More