When Stacey Ferreira, 26, was in high school, she walked down the street and found an after school job with a Brookdale Senior Living community in her native Scottsdale, AZ. She was simply looking to "make some money and do something good for people."
Today, the young entrepreneur (one of Forbes' 30 under 30), and Co-Founder and CEO of the fast-growing startup Forge, is continuing this mission on a more sophisticated level, enabling employers to find and share staff with neighboring businesses while at the same time empowering workers to optimize their earning potential, and maintain balance in their lives.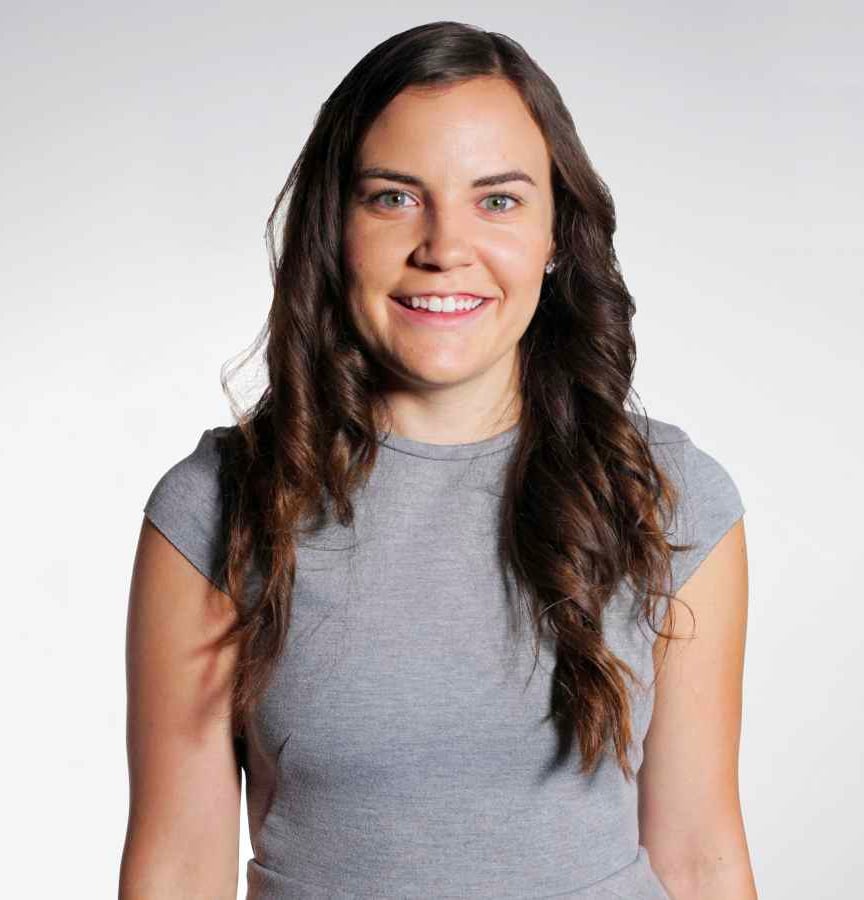 Stacey Ferreira

Founded in 2015, Forge's business is built around a platform that lets hourly employees (currently almost 60% of the U.S. workforce) pick their own shifts and set their schedules, while allowing employers to better schedule these employees without running into conflicts with school, childcare, second jobs, etc. The platform also allows amenable employers to share talent, helping companies fill difficult positions and shifts.
Though Forge was launched with a focus on retail and hospitality, Ferreira strongly believes "talent sharing" could be an equally viable resource for senior care, a market Forge is actively pursuing. Recently, the company began working with The Arc of San Diego, a not-for-profit corporation serving people with disabilities (including seniors in need of home and respite-care) across Southern California.
"They're our first client in the space, but we're working to build a case study around how talent sharing works in care environments," Ferreira said, emphasizing that senior housing is a natural fit for talent sharing. Retail, hospitality and senior living all face similar challenges—finding and retaining quality staff, issues frequently complicated by the perpetual challenge of scheduling.
Mutually Beneficial Partnerships
Like most strong ideas, the concept behind this job-sharing platform is straightforward.
When working with retail clients, they usually launch across an entire shopping mall, signing a range of retail clients such as Target, Gap, The North Face, etc. Next, they will work with individual retailers to pinpoint opportunities for sharing staff. "When companies come to Forge, one of the first things they do is review a list of our clients and then they let us know who they're willing to share staff with," Ferreira said. With retail clients, for example, management at a clothing retailer like H&M could decide that they're not comfortable sharing staff with a competitor like Abercrombie & Fitch, but are fine sharing "front-facing staff" with Sephora, which is less of a direct competitor.
While the company simplifies recruitment and scheduling, employers continue to manage the vetting and training process for team members they're sharing with other employers.
"The applicant goes through the full process. The hiring manager will see their resume and a short one-minute video of the applicant. Once they are hired, the new employer has access to their schedule through Forge," Ferreira said.
"If you're managing an Old Navy, you can partner with a Taco Bell at the same shopping center to share talent," she said. "You get access to more talent and you retain them longer."
The process is similar in hospitality, where, as with senior housing, one of the biggest challenges is recruiting and retaining staff earning the minimum wage or slightly more. "With hospitality, a lot of our conversations start with housekeeping challenges. It's tough to recruit and retain those roles. Frequently, they'll leave for greater scheduling flexibility," Ferreira said.
Although the company has worked with employers who agree to four-hour-a-week minimums for difficult-to-fill warehouse gigs, "on average the minimum is between 15-20 hours a week," Ferreira said.
Flexibility is Key
Forge entered the senior care market several months ago when the Arc of San Diego approached them about working together.
"They had heard about us and were intrigued," Ferreira said. The Arc presented her with two major challenges. "They had a hard time finding employees who were qualified. That was number one," Ferreira emphasized. "The second issue was retention. A lot of our clients have trouble articulating why retention is hard, but often it comes down to flexibility in scheduling."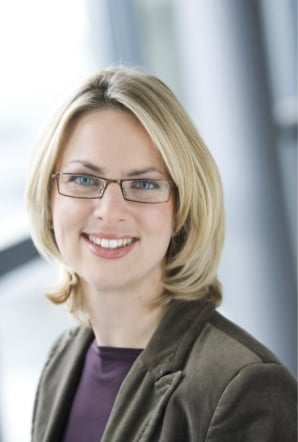 Jasmin Lucy, The Arc
Chief Human Resources Officer for The Arc Jasmin Lucy said she actually first heard about the app when she was working at a large retailer. When she transitioned from retail to non-profit leadership last year, she remembered the talent sharing platform and thought it would be a great fit for The Arc.
Since January, her organization has been rolling out the platform, using it to schedule 100+ employees at its 10 groups homes across the San Diego area.
"When I moved to The Arc of San Diego last year, I began restructuring our residential department," she said. "I first implemented the app there. House managers can use it to schedule staff. It works well, even though many of the employees don't have email. It can work through text."
While The Arc is only using the platform to schedule group home staff at present, Lucy believes it could be equally useful for scheduling other hard-to-fill positions and the organization's large pool of volunteers. They have yet to look into the platform's capabilities around recruitment.
As with retail and hospitality, a large portion of The Arc's group home staff is balancing two or more jobs, Lucy said. "When I restructured the department, I reworked group home positions and ended up with more regular part-time positions," she said, emphasizing that her staff with multiple jobs can maximize their total hours with fewer conflicts.
Lucy understands that the talent sharing option might be a hard sell in her current industry, where competition for staff is fierce. "Too many are afraid of losing staff instead of seeing the broader picture of what they could gain," she said.
Ferreira has seen that hourly employees with multiple jobs frequently work across industries, seeing overlap between retail, hospitality, non-profits and other fields. "When we started the company and spoke with managers, they told us they knew their employees are working second jobs across the street in another industry," she said. "With senior living, it's no different. They have people who are working in retail or foodservice as well."
Will Senior Living Embrace Gig Economy?
A number of factors lead Ferreira to believe the need for talent sharing will continue to grow across industries, including senior housing and other sectors, as more younger generations enter the workforce.
"Yes, flexibility is more of a big thing for millennials, but we've found that, given the choice, all people want more flexibility," she said, adding that this urge can be seen in the explosion of the gig-economy and people of all ages who drive for Lyft and Uber, as well as with white-collar freelancers who can work anywhere on their laptops. "They always say they love the flexibility." (Note: Ferreira understands Millennials)
Lucy added, "My personal long-term goal is to use tools like this for recruiting and for other organizations in our industry to see the value and begin using them too." She added that progress could take time, because organizations that provide care, as well as HR departments in general, tend to be risk-averse and slow to change.
Ferreira strongly believes in the opportunities for talent sharing across senior housing and care sectors. "The opportunities seem to be there, and we're actively looking at the possibilities of investing more in this space."
On the surface, the benefits of talent sharing for senior housing seem obvious. However, to take this step, operators will need to step out of their comfort zones and take chances to see if sharing staff with other employers -- could help address the perpetual challenge of attracting and retaining overworked, lower-wage staff.
The job market is only getting tighter, and as industry leaders shared in our recent report, taking risks is the only way senior housing can thrive in the coming decade.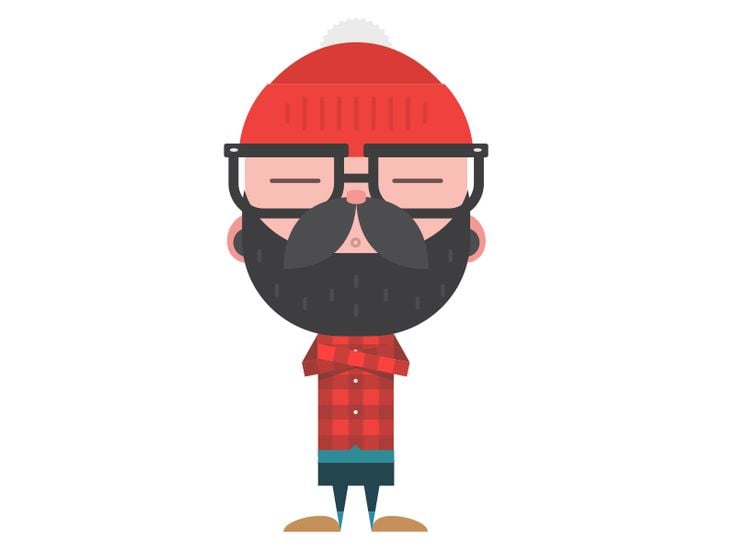 Posted by
Andy Smith is a veteran journalist and copywriter. Andy writes about hospitality, retail, senior living and higher education topics for influence group.
SLIF heads to Napa!
The One of a Kind Retreat for Senior Housing Leaders.
Oct 8-10, 2023 | Napa, CA
Learn More