When Sue Petrovski's husband began showing signs of dementia, they made the decision to move out of their home of many decades into a senior living community.
That was four years ago. In Shelved: A Memoir of Aging in America, the author and retired high school history teacher reflects on the move and the benefits and deficits of American for-profit elder care.
In a recent phone interview, Petrovski shared her insights with SLIF on the good, bad and indifferent aspects of life in a seniors housing. While she admits she and her husband would "do it again," the author has high hopes that living conditions for America's seniors will evolve over the next few decades.
The Challenge of Alzheimer's
As she and her husband cope with his Alzheimer's, she worries about the future of Alzheimer's Care, which is progressing slowly, while the number of seniors living with the disease is growing rapidly.
"A major problem is that doctors are not good at helping the families. With Alzheimer's, families suffer as much or more than the patient," Petrovski says. Dealing with dementia is challenging because while family members are dealing with reality, the person living with Alzheimer's is in an increasingly altered state. "It's tough to figure out what's going on in their minds."
In Shelved, she focuses on ways to forestall Alzheimer's – including exercise and challenging mental activities (from games to studying a language to volunteering). "It's true. If you don't use it you lose it. If you have a sense of purpose, if you have an active intellectual life, you can extend your life by up to seven years," she says, adding that this research is in its infant stages.
Beyond Alzheimer's, Petrovski sees a silent epidemic of depression among the seniors she lives with, many of whom are fairly recent widows and widowers. "Our ("the greatest") generation isn't really one to run to a psychiatrist," she says. "They don't realize they need help."
Her "insider's" answers to our other questions follow.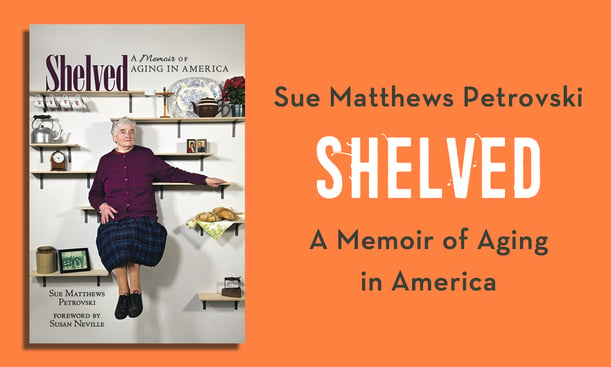 Q: If you were advising someone in a situation similar to yours, what key things would you tell them to look for in a senior living community?
A: Personally, I made a list of things my husband and I wanted and needed and actually charted out our visit to various residences. We're all different in our personal needs. However, I believe one should ask management the difficult questions: How much will the rent go up each year? What input will I have on residence decisions? How much money is allowed per resident, per meals, per day? How are differences of opinion (like with pets) solved? How much notice will I be required to give if I decide I want to move, or (find I) must move? Get written answers. (Some contracts specifically say that whatever an employee says, or promises, that is/are not in the written contract will not be honored by the corporation.)
Q: What do you see as the positive aspects of communal living?
A: Basic sociability and friendship is one of the major benefits we have personally found in communal living. We see one another every day and although no one is friends with all of the persons surrounding them, the friends you make are deep, know us well and are a blessing to have with us. Yes, I hope people will see the benefit of more communal choices in the future. I know the Boomers will demand more control and the ability to voice their opinions and this can only make better choices for elders.
Q: What are some other positive aspects of (good) senior living communities?
A: Other benefits are exposure to a diversity of projects and programs: Visiting musicians, trips to plays, concerts, places of interest. All the places one may not visit or engage in, if we are on our own. Also needed is a well-rounded program of creative activities. Creativity is extremely important at this age.
Let us not forget a well-balanced, nutritional diet. Food is expensive and we find that it is perhaps the most "shorted" part of the senior residence. Other benefits are a staff that is trained to be aware of resident needs, and to see the benefits of quick, considerate and intelligent intervention as needed. All this can only make for a more serene but healthy old age. It can even lengthen life, as research is showing. I also know that we learn from others and to see how others lead their lives and deal with their days can be beneficial.
Q: It's a term you've used in your writing, how does the senior living industry condescend to residents?
A: Interesting question. As a resident, I don't see this happening if money is involved. Corporations must listen to stockholders and power flows from the top. Low-level employees who are in the home are there to follow orders from headquarters. Promotions and raises depend on this. Corporate can voice a desire to be all things to residents, but that is when it doesn't interfere with profit. i.e., Let residents serve on a committee to plan meals? Too time-consuming. Have fresh foods rather than process foods? Only if it is not too time-consuming on the part of staff. If the need is connected to how visitors see the premises or if the upkeep of the property is at stake, money will usually be spent. If it can be delayed, it probably will be.
Q: Tell me about the newsletter you write/edit? How many other residents are involved? Does management read the newsletter and have they ever acted on suggestions offered in an article?
A: The Messenger is printed once a month, written by residents, and printed by management. I am the editor, and we have a tech editor, and, at present, about 8 or 9 contributors. We print at least one editorial a month, which are usually, reports on research, attitudinal comments and get positive, get active type of things. Each month we introduce two employees in depth.
I have no idea if management reads them, with the exception of an off the cuff comment from one employee saying they thought it was a good idea. Have they ever acted on suggestions? Not that I have seen. We have a "Letters to the Editor" column that gets little attention because few suggestions are accepted. On one request, the answer was "NO," with no explanation.
The author Sue Petrovski, right, and her daughter, Leslie Petrovski.
Finding Purpose
Petrovski, who has continued to work since moving into senior living, believes her peers need some form of productive activity to remain vital, whether that involves paid employment or regular volunteering.
"Research that I've read speaks of the last third of life as having a 'job' – but not necessarily one where we get paid," Petrovski says. "Everyone is different and while volunteer work or part-time work are fine and just the ticket for some, there are other jobs oldsters can do. It is an age when we can work for peace, in our family or elsewhere, develop wisdom worth passing on to others and to leave a legacy – whatever that may be."
Across all topics, Petrovski's advice includes one key unifying theme—stay active. "From age 65 to when some people die (a fellow resident is 102), that's a long time to just sit and not do anything," she says. "We need some purpose."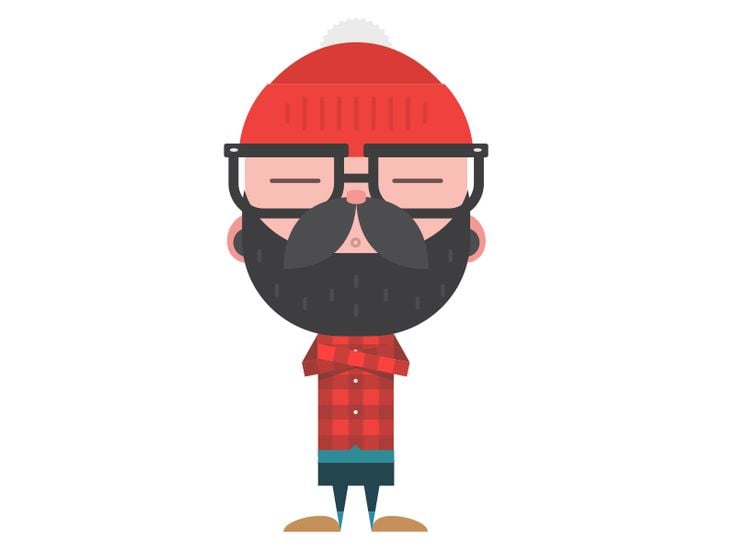 Posted by
Andy Smith is a veteran journalist and copywriter. Andy writes about hospitality, retail, senior living and higher education topics for influence group.
SLIF heads to Napa!
The One of a Kind Retreat for Senior Housing Leaders.
Oct 8-10, 2023 | Napa, CA
Learn More