The senior living industry proved its ability to adapt to crisis during the Covid-19 pandemic, but it's not out of the woods yet. The stresses on operators are still mounting, and the path forward is an open question. What will it take to solve the workforce crisis? How can communities provide a more compelling offering to seniors who want to stay home? Does the industry need to change gradually or transform radically?
These were just a few questions on the table during "The State of Play," a panel at last month's Senior Living Innovation Forum in Napa, California. Moderated by Nexus Insights Founder Bob Kramer, the discussion featured Stephanie Harris, CEO of Arrow Senior Living; Chris Hollister, CEO of Pegasus Senior Living; Luc Maurice, President of Le Groupe Maurice; and Nick Stengle, EVP and COO of Sunrise Senior Living.
A Period of Awakening
Considering where the industry is now and where it's headed, the panelists suggested that the intense pressures brought by the pandemic may only be a preview of what's to come. "We're going to a capital crunch," warned Hollister. "It's gonna be a difficult couple of years, but we are coming out of COVID. I think that the people that are doing it right and pay attention to their cultures will do great."
To do it right, operators will have to navigate daunting challenges: namely, Stengle said, labor and occupancy issues. These will only be compounded as baby boomers flood into the market with new expectations of their senior living providers, like increased autonomy. Maurice stressed that there will be so many new customers that the industry needs to avoid over-generalizing as it prepares for them—after all, 80-year-olds are as diverse as 40-year-olds. Still, there's no question that as customers change, so must the product. "We're in a period of awakening in this disruption cycle," said Harris. "We're gonna have to figure out how to do things a whole lot better, from an affordability perspective to an outcomes perspective."
Incrementalism vs. Transformation
In an address at last fall's Senior Living Innovation Forum, Kramer made an impassioned argument against incrementalism in the industry, arguing for a radical re-envisioning of the way communities function as both healthcare and lifestyle providers. In this year's panel, he turned the question to his peers: is the future of senior living one of massive transformation, or simply an improvement on the current model?
"In order to survive we're gonna have to change," answered Harris. "The way the old model is set up just doesn't work." Stengle agreed, suggesting that the roughly 11% of seniors who choose senior living will inevitably shrink if the industry remains stuck in the old ways. "I came from the hotel industry—Marriott—and they really transitioned this idea of experiential living," he said. "How do you do that in an average 1.7 day length of stay, which is what the normal business hotel has? Well, I think we can do it when your average length of stay's two-and-a-half years, or maybe three years or four years."
For Maurice, the industry's future success lies with seniors who don't care about senior living at all. "Seventy-five percent of people 75 and older do not need any care; they're quite content they'll end up dying from a heart attack suddenly, or a cancer crisis," he said. "In my book, these are the seniors that I want to attract, if I want to increase the portion of seniors that live in our industry."
Hollister was more bullish on the current model's potential. "I think we can do a lot, we can do better things within the walls by integrating with healthcare and… really focusing on outcomes versus just satisfaction," he said. "Most people, don't want to move into one of my communities—assisted living and memory care—until they have a healthcare need. But when they do, the question's 'Are they better with us or are they better at home?' And I think they're still better with us than being at home."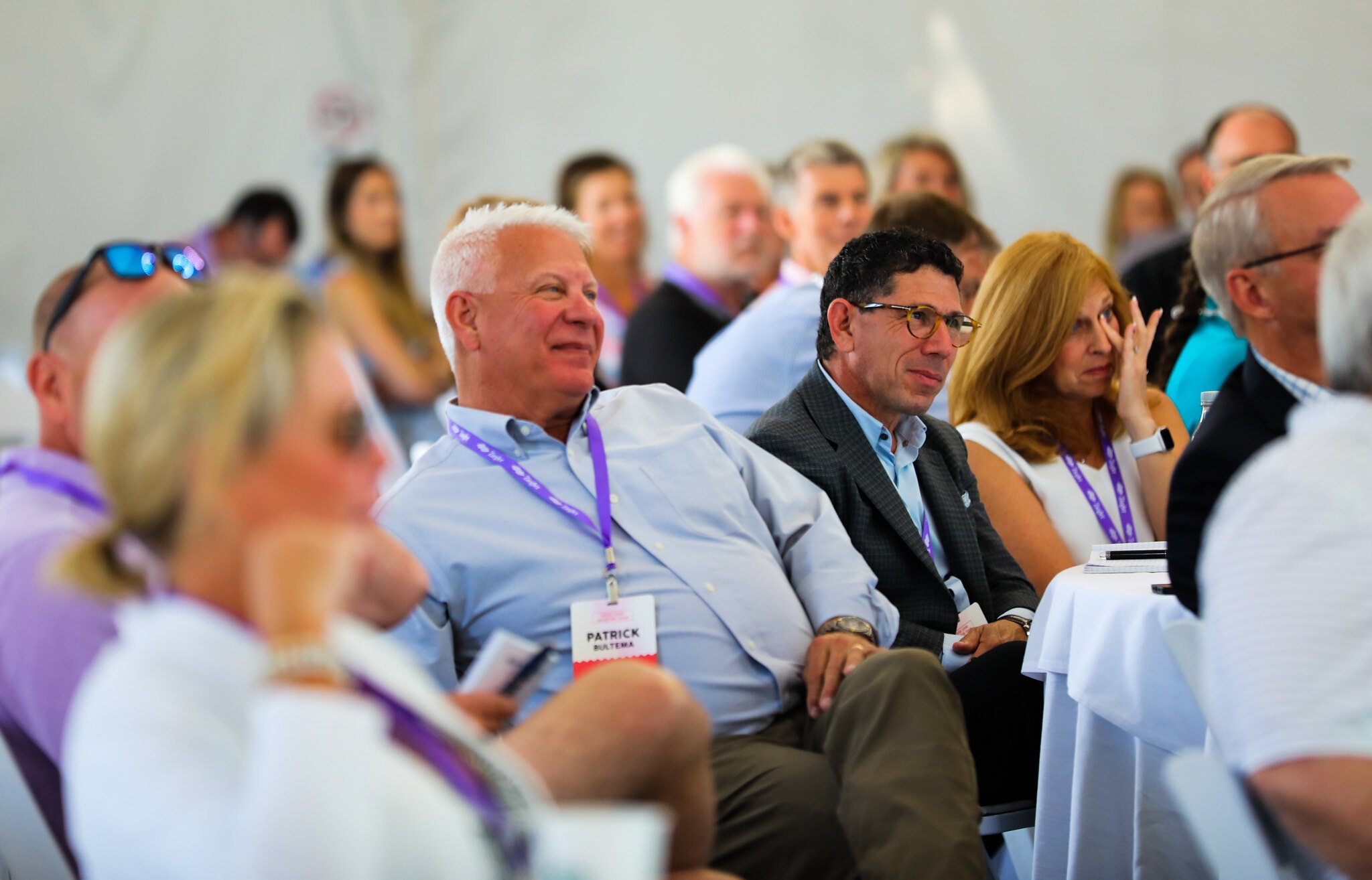 Better Staffing Through Flexibility. And Robots.
Whether the model needs improvement or radical transformation, one thing is clear: it has to change. The panelists agreed that one of the biggest areas for improvement is labor, though they varied in their prescriptions for the workforce crisis. For Stengle, the name of the game is flexibility. "You have to meet the staff where they are," he said. "If they can give us 10 hours, we'll take those 10 hours gladly. If they can give us 80 hours, which many of them do, we'll gladly take that as well—and pay the overtime and the shift differentials and all those things."
Hollister struck a similar note, pointing to the need for more empathetic workplace cultures. Harris agreed, arguing that the industry can have more compassion for its employees by trying to bring in more active residents, reducing the sort of care burdens that lead to heavy turnover. Maurice suggested that operators should look at their employees the same way they look at their customers. "Most of us are very good at client experience—by measuring it, by using it, and by putting a lot of emphasis towards that," he said. "We should put the same emphasis on employee experience, with the same measurement, the same focus on that, and that will help to bring everything else."
New technology will help too. Noting that the caregiver-to-resident ratios are only expected to get more taxing in the future, Stengle predicted that advanced robotics solutions will one day pick up the slack. "Bathing, ambulating, toileting, all those things… I do see robot technology being there to supplement the humans that will not be there," he said.
New Markets, New Products
As for the division between independent living and more care-driven services, the panelists predicted it will continue widening, perhaps even into discrete senior living markets. "It's gonna become more clear that that bifurcation exists, and you have to figure out how you care for that need—whether it's in a single building, different wings, whether it truly is kind of a separation," Stengle said.
"I think the active adult side will blend into multi-family just enough that we might see that kind of separate and sophisticate over time into its own industry," Harris agreed. "Definitely active-adult, 55-plus is unique. And that's gonna be a different product line that I think will blend and kind of break away."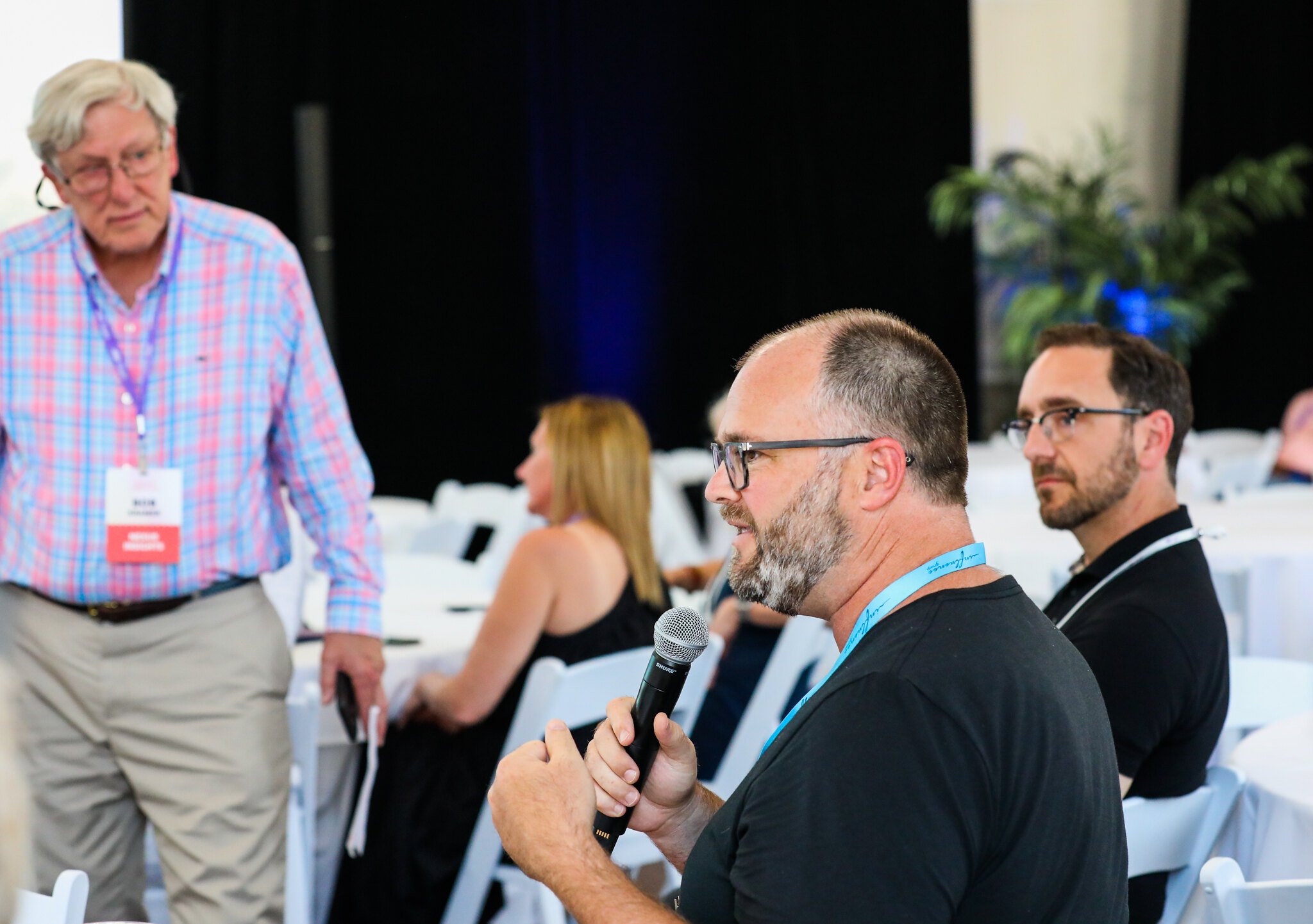 Creating Happiness
To wrap things up, Kramer asked each panelist what innovation the industry should bet on going forward. Hollister cited the need for more robust data collection, which in turn will help provide better healthcare outcomes. Stengle reiterated his faith in the potential for robotics technology to mitigate labor costs, which in turn will make senior living more affordable for residents. For Maurice, the future lies in integrating other services, like the supermarket and restaurants in Le Groupe Maurice's buildings. These offerings give residents the same level of choice they'd enjoy in any other environment, he said. "They see people from the outside, from the neighborhood. That creates happiness."
Harris echoed Maurice, stressing the need to give residents more agency and empathy—to put them in the driver's seat and be more understanding of the difficult decisions involved in choosing senior living. "We can lean into it and be a problem solver and be able to build those bridges much, much sooner," she said. "I think that that is where we're gonna gain not only market share to the tune of one or two percent, but we can see more transformation in us being able to play much harder ball with home care-based solutions."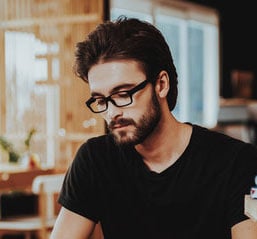 Posted by
Steve Manning is a journalist based in Idaho. When he's not writing, he can usually be found at the theater or taking his dog on a hike. If he could only go to one restaurant for the rest of his life, it would be Al's Place in San Francisco.
SLIF heads to Napa!
The One of a Kind Retreat for Senior Housing Leaders.
Oct 8-10, 2023 | Napa, CA
Learn More