A "buggy" in the era of the self-driving car, senior living executives say their industry is evolving at a sloth-like pace, lacks a strong worker pool and offers limited options to over 70% of its market.
"Today I would argue that some of us may be developing walkmen and iPods in a world waiting for iPhones," said Ryan Frederick, CEO of Smart Living 360, addressing the 2015 Senior Living Innovation Forum. He emphasized the need for senior living organizations to become "ambidextrous" by not only exploiting their current business prospects, but also developing "competencies to explore new opportunities."
A tech industry veteran who entered the Senior Living field a decade ago, Frederick addressed the forum as a solo speaker and then led a discussion featuring three industry thought leaders: Kai Hsiao (Holiday Retirement), John Cochrane (be.group) and Jeramy Ragsdale (Thrive Senior Living).
Among the players on the panel, Holiday Retirement was the largest. Founded in 1971, it is the second-largest senior living provider, with more than 10,000 employees, 35,000 residents and locations in over 40 states. Glendale-based be.group runs both upscale and lower-income retirement communities across California. Founded in 2009, Atlanta-based Thrive is the youngest of the three providers, with 6 open communities and 10 under construction.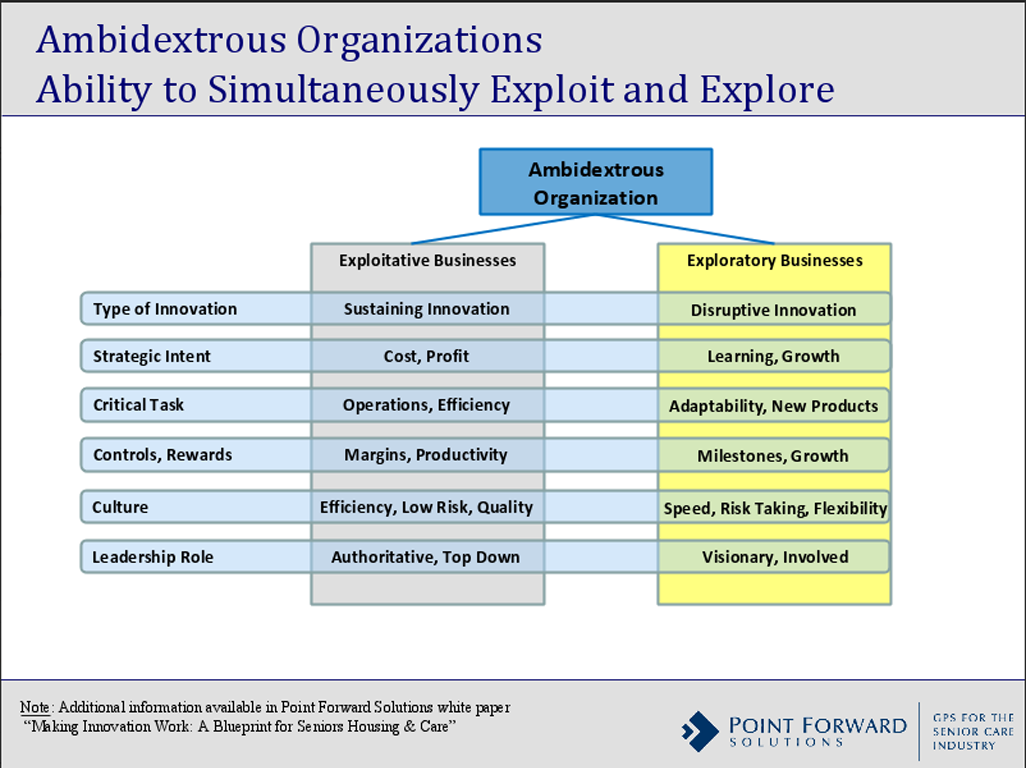 Design for Senior Living
Frederick believes incremental improvements to senior living facilities may not provide what highly selective seniors are looking for in their communities.
What will be essential in the coming years? His list includes:
Walkability
Intergenerational interactivity
Enhanced programming
Larger units
Ongoing work/education opportunities, and
More affordable options
Over the next decade, self-driving cars and expanding meal-delivery options also will improve quality of life for many seniors, he adds.
Tough, Honest Talk
Cochrane echoes Frederick's predictions, comparing senior living providers to traditional cab companies, blindsided by Lyft and Uber. "You don't see disruptive innovation coming at you. Instead, we keep doing the same things with only marginal improvement," says the be.group President and CEO.
"Look at taxicabs. No one saw Uber coming. Taxi companies are 'the driving dead' and don't' know it." Cochrane adds:
"We're missing a key element of our marketplace. That's going to require a significant rethinking of our business models.""Look at consumer sentiments. Now consumers are moving away from us as a field – 90% of consumers won't look at us (senior living) and, of the 10% who do, 70% reject us," he says.
Defining and Refining a Niche
A younger business than the others on the panel, Thrive launched in 2009 and has expanded to 20 communities (all new construction) over the past seven years. Thrive is building its reputation as an assisted living and memory care provider.
"Because we're relatively small, we can try new things and be nimble. The challenge is that we're defining ourselves in that pretty narrow rut of being an assisted living and memory care provider," says Ragsdale, Thrive's Founder. "However, we have focused on innovation within our rut," he says, adding that Thrive has "built a better mousetrap" from a physical standpoint that he believes is going to attract the next generation of seniors.
Scouting Talent in Other Industries
"I believe senior housing is 20 years behind the hospitality industry," says Hsiao. To address the industry's tunnel-vision, Holiday has recruited executives from other fields, including Martha Stewart Living. He stresses that Holiday is constantly seeking ways to contain costs—often through economies of scale, while maintaining living standards for its residents.
"For example, right now at Holiday everyone (across the board) is having the same breakfast, lunch and dinner. That allows us to feed everyone three meals a day, with three courses, for less than $4."
Cochrane frankly addressed the necessity of recruiting executive talent from other industries, adding that it is difficult to innovate when most senior living providers don't even have an "R&D" (research and development) budget line.
"How are we going to innovate if all we do is sit in a room breathe our own exhaust?"
"We're at least 20 years behind. We're the buggy to the driver-less car and improving the buggy won't be the strategy that works," Cochrane says. "We are a slow industry…we're slow to adapt, to adopt. We're slow to lead."
In an effort to catch up, be.group is working with a "design thinking" firm. The New York Times states that 'design thinking' helps companies (and individuals) "learn what the real issues are that need to be solved."
Frederick describes the process as providing more in-depth analysis/insights than standard focus groups and phone calls. These firms help clients determine how their potential customers – in this case, senior residents and their families –"really behave."
"They go deeper with a smaller subset of people," he says. "They also include outliers in their research."
Possible solutions include adapting innovative concepts from other industries – including Silicon Valley – and hiring from those industries too.
Innovations That Work—Keeping it Simple
While much of their discussion focused on innovations that haven't worked, the panelists did list a handful of decisions that did. Their takeaway: Simple is better!
"We've tried some pilots. We've tried food programs. We've tried technology programs that have been spectacular failures, but I think we've learned more from those than from ones that have really worked," says Thrive's Ragsdale.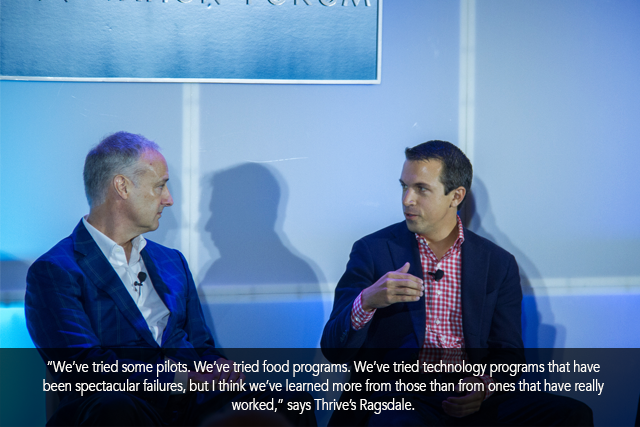 One failure involved creating a detailed, customized platform that required children and other family members to input substantial amounts of information about their senior relatives before it launched. However, family members never made time to enter the necessary data; so the project was abandoned.
What did work? Providing basic iPads and Android devices that residents could operate with minimal effort.
"What we learned from that is to be cautious. Just because its an altruistic, great-sounding thing that a resident or their family members claim they're going to buy into, if it requires too much effort they probably aren't going to," says Ragsdale. "Since then we've rejected more ideas based on that premise."
Another simple solution: giving arthritic residents key cards instead of old- fashioned room keys, which require greater dexterity. "This was an area in which hospitality was years ahead of us," Ragsdale added.
The Pricing Conundrum
The panelists agreed that the struggles of America's middle class don't go away after retirement. And, for those seeking senior living options, they may get worse. Most of these providers serve upscale and low-income residents, leaving a growing gap for middle-income seniors who can't afford luxury accommodations but don't qualify for major subsidies.
Cochrane acknowledges this is a major challenge for his organization and to adequately address it may require a new business model. "We're great at the extremes, but…in the middle is 70% of the market – maybe more – who can't afford the entry fee-based model but can't qualify for a subsidy and so have no options with the traditional senior living operators.''
"The thinking and exploration we're doing is all related to that market," he adds. "We've recognized that if we're going to innovate in this space, we'll have to create a separate company. Otherwise, we'll end up morphing back into a CCRC, serving the top 18% of the market, instead of the top 15%."
Hsiao believes the problem of under-funded seniors will mushroom in the coming decades.
"The thing that keeps me up at night is that people are living longer and saving less. This puts pressure on what they can afford," he says, referencing his company's founder Bill Colson (known as "the father of Independent Retirement Living"). "He built Holiday around the mantra of 'We are the Wal-Mart of retirement living.'"
Recruiting Talent: A Never-Ending Challenge
The three panelists agreed that one of their biggest tests moving forward would be filling the labor pool necessary to serve the ever-expanding senior population.
"The issues will be labor, litigation and regulation," says Cochrane. "The problem will not be access to capital, it's going to be finding an engaged, qualified labor pool." Hsiao agrees. "The issue right now is the talent pool and the labor pool.
"The senior tsunami is coming and we're going to have more people who need the care than can actually provide the care."
Worldwide Employment Web
Accessing an international labor pool might be the answer, Hsiao adds.
"I think we're going to have to look outside our borders. I don't think there are going to be enough folks here in the United States to look after our seniors," he says. "There's a labor pool in China, India and Costa Rica that can help us fill our labor pool here." Another issue: "Even with this labor, they have the choice of flipping burgers or changing bedpans. They're choosing the McDonalds route."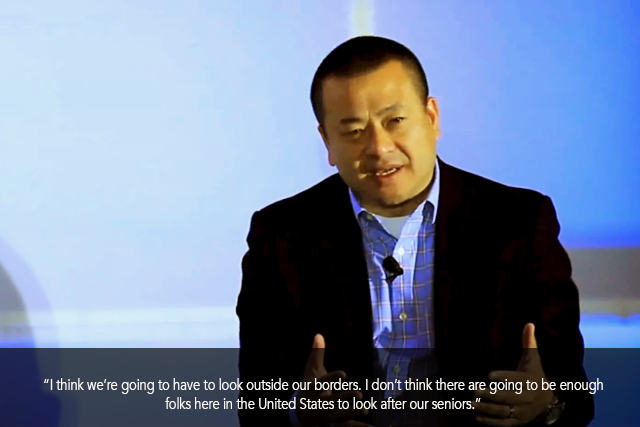 Ragsdale believes that Thrive will increasingly emphasize the "altruistic" aspect of working within the senior living space in its recruitment efforts. "I don't think we do a very good job as an industry of selling that (altruism)," he says. "Part of it is to tie that altruistic side of it to their compensation."
To keep its "altruistic" lower-wage staff happy, however, senior living providers will have to emphasize employee development and strong benefits packages. "Even if we recruit people who are doing the job for altruistic reasons, if management mistreats them, they'll go do it someplace else."
You can watch the full discussion from SLIF 2015 below: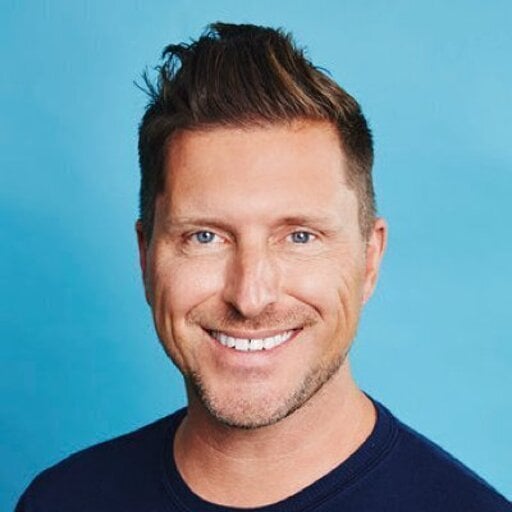 Posted by
Michael P. Owens is Co-Founder + Managing Partner of influence group, a leading producer of invite-only B2B events.
SLIF heads to Napa!
The One of a Kind Retreat for Senior Housing Leaders.
Oct 8-10, 2023 | Napa, CA
Learn More