When we asked attendees at SLIF18 what concerns and/or excites them about the future of the senior housing industry, their responses reflected a mixture of excitement, anticipation of almost unlimited opportunities and a bit of fear.
"I think there are incredible market opportunities in this space as the consumer starts to shift from the previous generation to the boomer…there's a lot of opportunity for creativity and innovation. What concerns me is we're not going to really serve those opportunities," said Dan Hutson, Chief Strategy Officer of HumanGood.
He added;
"We're so stuck with outdated models…people can't seem to get out of their own way."
Activated Insights' Jacquelyn Kung likes the challenge of charting new business models. "What's exciting about aging is that (in many ways) its uncharted territory," she says. While Benchmark Senior Living's Tom Grape believes, "The next 20 years are going to be the most exciting in our industry we've ever seen."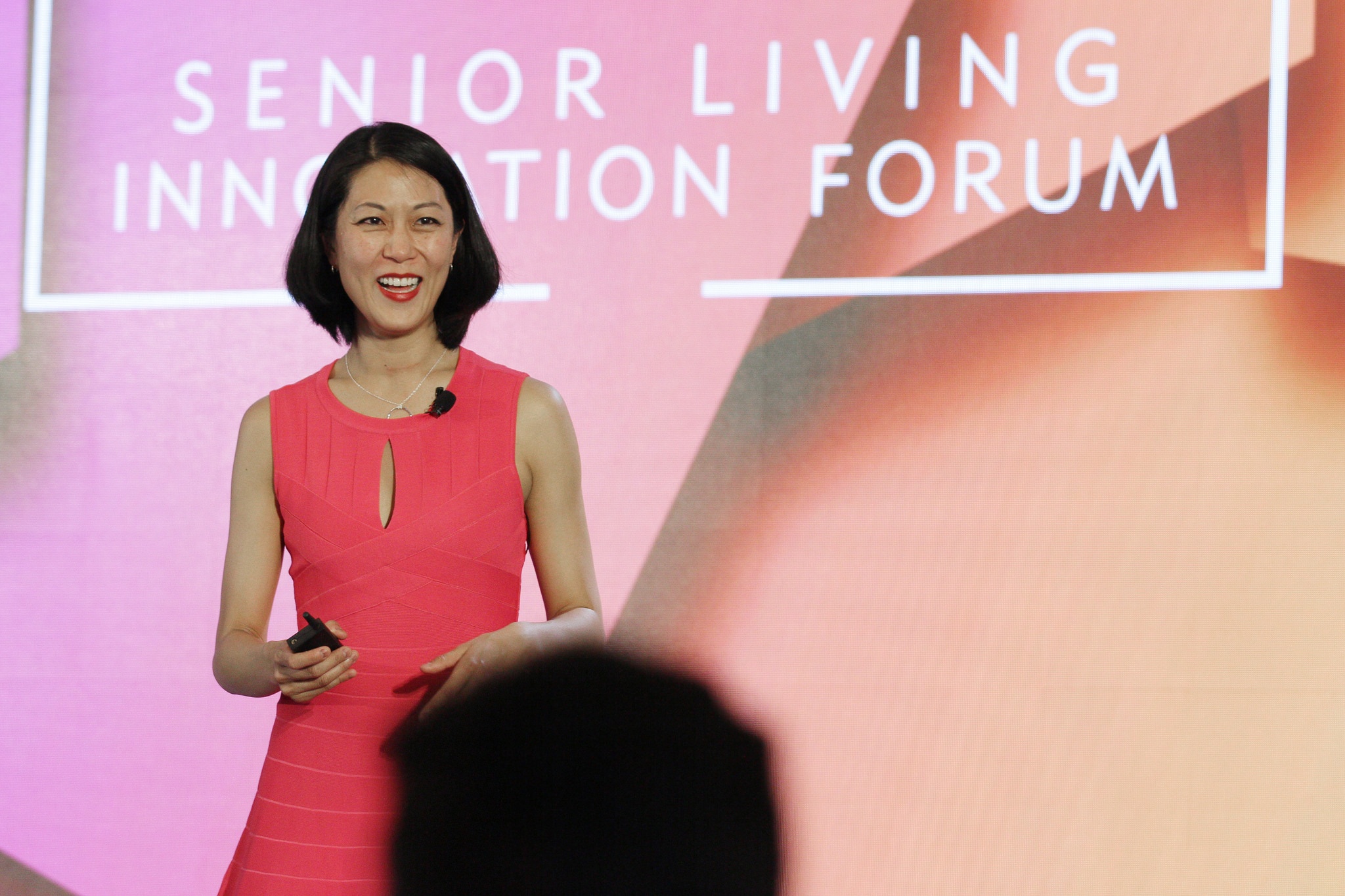 Jacquelyn Kung, Activated Insights.
Meanwhile, author and futurist Brian Solis, viewing the industry from the outside, says senior living has too many "companies that know yesterday's business model and investors that fund yesterday's business model."
Drawing the conversation back to senior living's mission, Sierra Campbell, Founder and CEO of NurtureCo, says that however various predictions come to fruition, "We are going to have a lot of people to care for."
These and other senior living industry leaders share their insights in this short video. Watch now!
---