The future of senior living tech may involve a showdown between adult children who want 24-hour monitoring and the right to privacy of residents who want to live their lives with dignity.
This was one of the topics addressed during a lively discussion at the Senior Living Innovation Forum, which featured Dale Boyles, Managing Director - Senior Housing, Alliance Residential Company; Rich Heaton, President & CEO, Blue Willow Systems, and Marjorie Todd, COO of Highgate Senior Living.
Edgar Kalns, Director of the Studio on Aging at SRI International, led the discussion, which also covered standards and the tech-adoption process.
Slowing Adopting New Tech
Discussing disruptive businesses like Uber, Kalns added that they've yet to touch senior living with Boyles adding that the industry is being forced to play catch-up in tech.
"Historically, tech didn't see this industry as a sexy space," Boyles said. "Every coffee shop in America has wifi, but a lot of senior living communities don't. So we're in a rush to add a backbone system…but a lot if it is more piecemeal."
Todd emphasized the importance of working with her "three customers" – residents, their families and her team. "Residents are very excited about technology. Some have attended virtual high school reunions; others have seen their grandbabies born on Skype."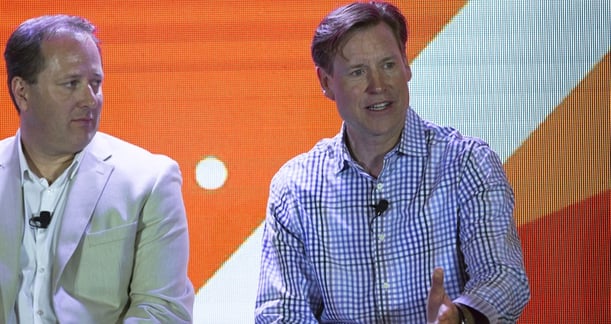 Using technology to communicate with families varies from case to case, she said. Some parents want updates via text, while others still want to sit down with her face-to-face.
"Meanwhile, 62.5% of my team are Millennials and (of course) they're embracing technology."
For his firm, as a tech developer, Heaton said one of the good things about the senior living industry is that there aren't a lot of technology firms supplying to it.
"The way technology is viewed is different from the Silicon Valley bubble we sit in, which sees technology for its own sake and (for them) that's enough of an explanation," Heaton said. "That's not enough. We have to be solving a true problem in a way that we're not the vendor of the week."
"An adult daughter may want constant monitoring in the room, but employees will want privacy when providing intimate care." - Dale Boyles
Balancing the desires of family members with the needs of residents and staff is a serious challenge for providers, Boyles said. "An adult daughter may want constant monitoring in the room, but employees will want privacy when providing intimate care. The goal is to understand three different parties. The endgame is trying to enhance quality of life for all residents."
Heaton added, "This is a caring business and there are people involved in every piece of it. As you're building technologies, you want to take this (caring aspect) into account. Technologies have to go hand-in-hand with the human factor."
"Technologies have to go hand-in-hand with the human factor." - Rich Heaton
Nanny Cam Pros & Cons
"I think any operation in this room has been hit with the granny cam surprise. I know I certainly have," said Todd. To protect privacy in senior living communities, Highgate trains its staff to follow its conscience when working with residents. "We coach our teams on what is the right thing to do."
She emphasized that before installing Amazon Echos or other 24/7 devices for monitoring senior living residents to detect symptoms such as nighttime breathing and cough patterns, facilities should consider the rights of staff and residents.
While understanding the needs of family members to monitor their parents' health and wellbeing, Todd encourages these family members to put themselves in the shoes of her team – many of whom have to perform 'intimate' procedures on senior living residents – and the seniors themselves, who have a right to privacy.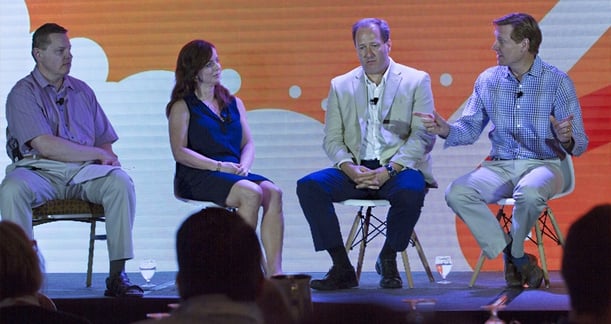 Before monitoring senior living residents, "first and foremost, you have to get the resident's consent." In face-to-face discussions, Highgate staff prompt family members to ponder the question, "Would you like it?"
Seniors are individuals, many with active social lives and sex lives. Passive monitoring might overhear something it shouldn't. "How do we create privacy and dignity in allowing that resident at times to shut it off?" Boyles asked. Also, "the caregiver's role is challenging enough. That's where the rubber hits the road," he said. "For them, technology has to be easy and seamless."
Setting Standards
Any ecosystem needs to have standards, Kalns said, while Heaton stressed the importance of using the same tech whenever possible.
"I've spent a long time in technology. One of the strengths of that industry is that everybody in this room can use the same WiFi and we probably all have different devices in our pockets," he said. "Being able to mix and match technologies depends on the virtues of the standards that let them operate...to create seamless interconnects between systems like ours as well as the more complete interactions between the data."
"No matter what kind of robots come along, it's still a human-to-human business." - Marjorie Todd
Two things resonate with Highgate. "One, you have to provide relevant training. You can't take for granted that they (staff) are going to behave themselves on social media. Otherwise, you'll have misguided slips of privacy. Second, no matter what kinds of robots come along, it's still a human to human business," Todd said. "No device stands between me and a resident."
Planning Ahead
Building for the future means featuring WiFi throughout all his new construction, including senior facilities and luxury apartments tailored to the 55-and-older audience, Boyles said. "WiFi is the backbone of our new buildings. I don't want to have any dark spots," he said.
"As a developer, I don't' know what's going to come down the line in five or ten years. So I'm trying to do a modular design that can be enhanced."
For the full panel discussion, watch the video below. Enjoy!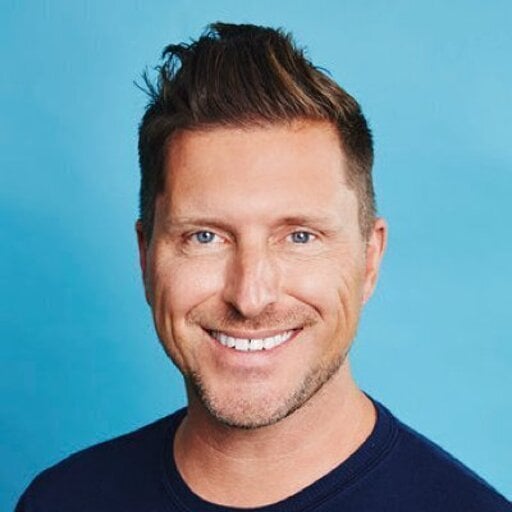 Posted by
Michael P. Owens is Co-Founder + Managing Partner of influence group, a leading producer of invite-only B2B events.
SLIF heads to Napa!
The One of a Kind Retreat for Senior Housing Leaders.
Oct 8-10, 2023 | Napa, CA
Learn More