What's on the minds of most senior housing leaders? With SLIF'19 just a few weeks away, we decided to conduct an informal poll to pinpoint the top concerns of industry CEOs. Though we haven't conducted a formal study, anecdotal evidence can tell us a lot.
We asked a few questions in the hopes of discovering which issues are foremost in their minds. On a lighter note, we also asked what are the industry buzzwords they were sick of hearing. Our two key questions were:
"What is one topic that you would like to see explored at SLIF?", and
"What issue would be of particular benefit for small group discussions?"
And while responding to this brief questionnaire wasn't mandatory, it did provide us with an interesting glimpse of concerns the industry lives with today.
Tech Tops the List
Though a lot of senior living providers have been slow to embrace the latest digital tools, most are catching up, providing better offerings for residents and integrating tech-based systems that help caregivers do their jobs better.
The industry knows it needs to up its game in this sector. So it wasn't surprising that this topic came up when attendees were asked what they would most like to see explored at SLIF'19. Nearly one quarter (24.24%) of registrants picked technology in some form as the topic they'd most like to see covered at the forum.
Specifically, SLIF attendees are interested in learning more about:
Tech to enhance the resident experience
IoT
Resident tracking
Technology to enhance efficiency, and
Technology in staff procurement/retention.
This last bullet point can serve as a transition into our next most popular response. Given the booming nature of the industry and the well-documented workforce challenges the industry faces—it came as little surprise that "staffing/recruitment" was the next most popular response.
Nearly one-in-five (19.76%) of survey respondents put various workforce issues as their key concern.
Other topics with a significant number of responses included the somewhat generic terms "Innovation" (with 9.30 %), and "Marketing" (5.81%). Both are significant in a sector known for a stodgy approach to change and with millions of potential residents often resistant to its product.
Just Say 'No' to "A Place for Mom'
Focusing on the breakout sessions, a second question regarding which topic(s) would be of benefit for smaller group discussions offered much more thoughtful and in-depth answers. Here, technology took a backseat to staffing concerns. Of respondents who answered this post-registration question, nearly a quarter (23.26%) expressed a desire to have staffing as a topic in small group peer-to-peer conversations, emphasizing recruitment and the always frustrating topic of staff retention in a strong job market.
Costs (specifically construction and labor) was another popular response with 11.6% of respondents hoping to put that issue on-the-table. This issue tied with Revenue, Medicare, and alternative streams of income/payment models, which also had 11.6% of attendees interested.
Other promising ideas for future breakout sessions included focusing on issues relating to the Development of "large campuses," specifically those with 300+ units, and the challenges of "service coordination as a successful growth strategy when you operate two distinctly different business units, (specifically) Lifeplan communities and Home and Community-Based Services."
Marketing and lead generation were on the minds of our respondents. One high-profile name vexed our questionnaire pool – A Place for Mom. Two registrants were adamant in their distaste, expressing a desire to put "'A Place for Mom' out of business."
Buzz Kill
Our final question was a lighthearted one. We asked our registrants what industry buzzword they're tired of hearing. Again, this brought on a mixed bag of responses.
"Silver Tsunami" made a small splash here with nearly seven percent of respondents wanting that "wave" to end. Similarly, seven percent of registrants want to retire the word "retirement.
A longer list of terms that have become irritants to SLIF guests includes, "elders," "synergy," "best in class," "aging in place," "Workforce Challenge!" (Which sounds a bit like a 10K or Crossfit workout), "at the end of the day," and the ubiquitous "culture," not because it's inherently bad, but "Even though it means everything in our business…too many people use it but don't truly know what it means."
Two more incisive comments:
"'Innovate,' especially when it's being applied to activity that should be labeled 'iterate.'" and
"It's not a buzzword - but I despise the word 'facility' when referring to independent living, assisted living, and memory care communities."
Ironically, the word most reviled by Senior Living Innovation Forum participants was the word "Senior" – nearly ten percent (9.30%) of respondents expressed a desire to see that word put out to pasture.
This isn't surprising. In the past, attendees have shared that the innovator who develops the sticky term to replace "senior" and "senior living" in the lexicon will be sitting on a goldmine.
------------------------------------------------
The 2019 Senior Living Innovation Forum takes place June 23-25 in Santa Barbara, CA. Request an invite to attend here.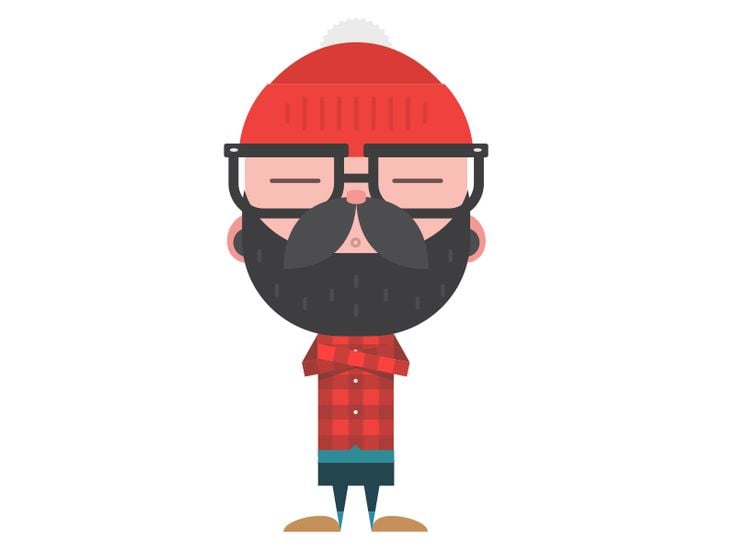 Posted by
Andy Smith is a veteran journalist and copywriter. Andy writes about hospitality, retail, senior living and higher education topics for influence group.
Join us at SLIF Mastermind Series!
Setting the agenda for 2021 & beyond.
-
Learn More