Government incentives have prompted senior living operators, hospitals and other care providers to collaborate and communicate as never before, and the results so far have been very promising.

"Collaboration between traditional healthcare providers and Senior Housing is not only important, but it is going to become required. There is an opportunity for Senior Housing to become an even more integral part of the evolving ecosystem of care." said Brookdale's Andy Smith in a recent interview.

Though Brookdale and others have recently acknowledged the need for more partnerships, a few providers began seriously addressing the need for coordinated care years ahead of the curve.
The Result?
Reduced readmissions, cost reductions and improved quality of care. Senior living providers in the current operating environment are looking for a competitive edge. Many know the secret lies in demonstrating how assisted living can reduce hospital readmissions, but so far only a few have mastered the challenge.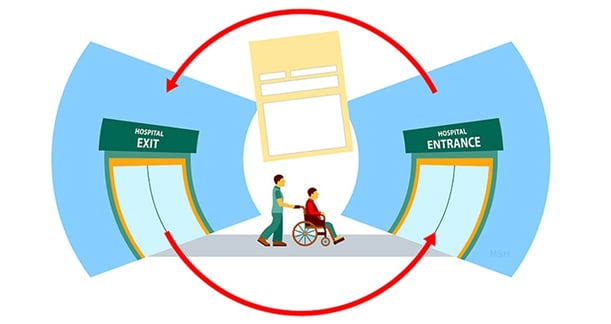 Senior Living Hospital Partnerships—the Juniper Model
Bloomfield, NJ-based Juniper has been a leader in the space, applying an innovative approach to their 18 communities located across four states, including Pennsylvania, Colorado and Florida, as well as New Jersey.
Juniper recently published an independently conducted white paper that documents the success of its Connect4Life model, which, in Juniper's words, "provides on-site comprehensive therapy, primary care, pharmacy and lab services, integrated with other services using a 'high-tech/high-touch' communications protocol that transfers information through an Electronic Health Record (EHR) and coordinates care through a human navigator."
Independent researcher Anne Tumlinson, who compared Juniper's data with the broader population from the 2012 Medicare Current Beneficiary Survey (MCBS), conducted analysis for the piece. Her firm's findings showed that Connect4Life helps lower hospital readmissions and the utilization of inpatient services among seniors identified as "high-needs."
Assisted Living Hospital Partnerships Shrink Readmissions Over 80%
To better understand Juniper's approach, its Connect4Life features three components:
Co-located Services

. It provides onsite delivery of primary care and other clinical services, including therapy, pharmacy and lab services.
Coordinated Record Keeping

. Juniper requires that all providers share clinical data and performance on various quality metrics, allowing access to real-time information, increased transparently and improved care coordination.
A human "navigator"

to connect patients to caregivers and drive communication between providers.
One conclusion: Juniper's integrated approach lowered hospital readmissions for frail seniors, lowered costs for inpatient services and "could substantially reduce Medicare costs."
On average, Juniper residents were "frailer and more cognitively impaired" than their Medicare cohorts. However, its performance on key clinical measures was significantly better.
The hospitalization rate was 50% lower and the re-hospitalization rate was more than 80% lower.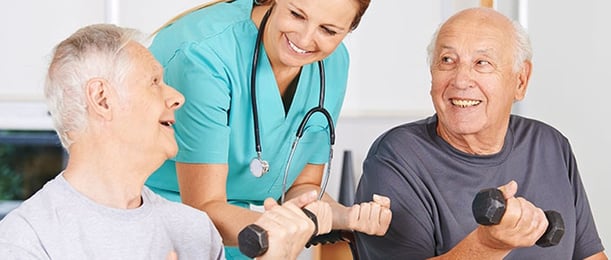 What Prompted These Senior Living Healthcare Partnerships?
Government pressure, financial incentives and the high cost of getting things wrong have all prompted senior living communities to introduce EHR technology.
Nate Tyler, COO of Eldermark, one of the leading EHR and healthcare technology solution providers for the senior care industry, sees a number of factors contributing to both automation and the collaboration between senior care facilities, hospitals and other care providers. EHR tech:
Saves Time/Reduces Inconvenience.

EHR saves a tremendous amount of time, Tyler emphasizes. "If an office is preparing for an audit, with our software they don't have to spend four hours preparing paperwork for the physicians when they hit the door. All this paperwork is unnecessary if we're both using the electronic system."
Prevents Mistakes and Saves Money in the Process.

In the U.S., about $290 Billion of healthcare costs (9% of the total cost of care) is the result of preventable cases with patients not adhering to their medication regimens.
Senior Living ACO Partnerships—A Mandate?
With patient populations made up primarily of Medicare beneficiaries,
Accountable Care Organizations are holding providers answerable for quality, cost, and overall care for seniors through five domains: "patient/caregiver experience, care coordination, patient safety, preventative health, and at-risk population/frail elderly health."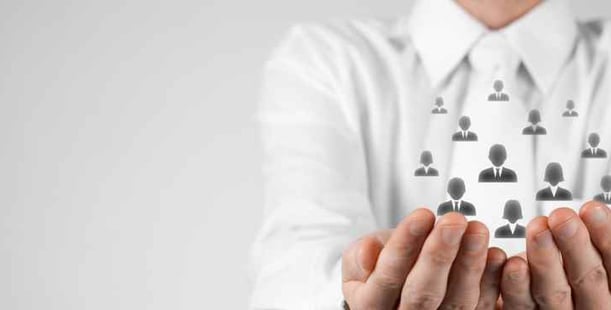 Tyler says the federal government is applying a carrot/stick approach. "As part of the American Reimbursement Act of 2009, $81 billion was set aside for getting tech pushed into healthcare." Though initially most of this funding was directed to hospitals, over the past few years, social service organizations and long-term care providers have begun getting their piece of this $81 billion to invest in long-term record keeping. In February 2016, CMS told Medicaid Directors that if they find ways to implement electronic health exchange in their states, they will reimburse them 95 cents on the dollar.
"The expectation is that this is a mandate to long-term care organizations, assisted living facilities and social service organizations. CMS is making this a key initiative. They are cranking the dial up and we should expect integration across most organizations within the next five years," he says.
"The senior living community didn't immediately embrace this technology," Tyler adds. "The primary reason for being slow is that though everybody complains about the fax machine, there are some people who love it. The fax machine has been their lifeline for years and the idea of making a change is hard."
By 2022, however, almost all senior living communities will be using EHRs. "The penalties will be too high not to do everything electronically," he concludes.
Overall, Katzmann anticipates Juniper's approach becoming the norm. "In 15 years or sooner, care will be site agnostic. Hospitals will be used far less and patients will use the least restrictive, lowest cost environment that is appropriate to receive care. Our recent research indicates that seniors housing with its supportive services integrated with clinical ancillary services is an excellent setting for good care, a high quality customer experience, and of course, lower utilization of high cost services," she says.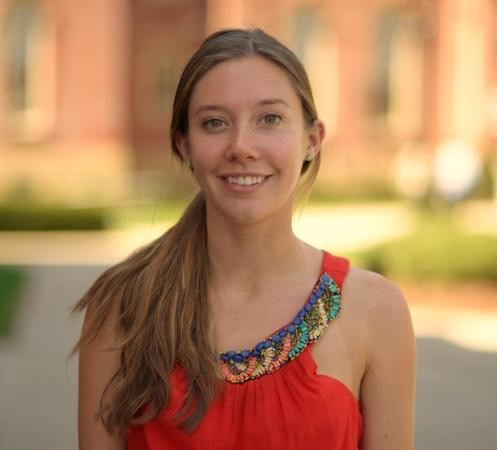 Posted by
Hannah Chenoweth is a writer for influence group. Passionate about collaborating with thought leaders in real estate, design, construction & facilities management.
SLIF heads to Napa!
The One of a Kind Retreat for Senior Housing Leaders.
June 9-11, 2024 | Palm Springs, CA
Learn More