Too many seniors get caught up on a roller coaster of health care crises: being hospitalized after a sudden event – like a fall – and then being released, rehabilitated and re-hospitalized with another acute event, with the cycle then continuing. It's a reactive, expensive approach that inevitably leads to a steady decline in independence. Being admitted to a hospital can cost upwards of $30,000.
The solution to flattening that curve is to integrate services, from memory care to physical therapy to medication and personal care, and several others, said Joel Theisen, BSN, RN, founder and CEO of Lifespark, at a talk given at the Senior Living Innovation Forum, held in Napa, California in late May.
A registered nurse and 30-year veteran in the senior care industry, he launched his Minnesota-based firm in 2004, creating a value-based paradigm to deliver quality whole person services to seniors that takes a 360-degree view of a client to increase quality of life, whether it be through skilled home health, home care, everyday support, senior living or primary care.
"We aren't just a home health company, or a point-in-care company. We are a complete senior health company," Theisen said. "Our goal is to create meaningful experiences that help people age magnificently."
How it Works
Lifespark Complete™ is Lifespark's flagship program, a global risk, complete senior health platform bringing together everything Lifespark has to offer—life-sparking approach, 24/7 access to Everyday Support, a dedicated advisor to guide seniors and their family, expert in-home geriatric medical care, and full coordination of services and resources, brought right to their door.
This flexible, home-based delivery system meets clients where they are using an integrated tech platform — Electronic Life Record — that seamlessly combines capabilities, data, and client experience to proactively, and predictively establish a 360° view of a person's complete needs and provide data-driven health recommendations. That data is then used to create a personalized Life Plan for members, with all those needs being offered in-house or in partnership with other providers, Theisen said.
By utilizing a custom approach for each client – aided by various tech tools like Artificial Intelligence, remote monitoring, telehealth and others, in addition to in-person interaction – Lifespark is able to help satisfy a client's own Life Plan: which incorporates both health and life goals to provide immediate and long-term goals aimed at giving them more control and independence.
Their results are compelling:
Clients are 43% less likely to have an inpatient admission

A 24% reduction in visits to an emergency department (doctors and other medical staff are available 24/7 should a sudden event occur)
92% net promoter (satisfaction) score among clients
86% of clients feel happier/more optimistic
Too much fragmentation of services in the senior health industry (home health, skilled nursing, memory care, and others) has led to inefficiencies and lack of communication between disparate providers, which is especially important for those with poly-chronic conditions, like many seniors.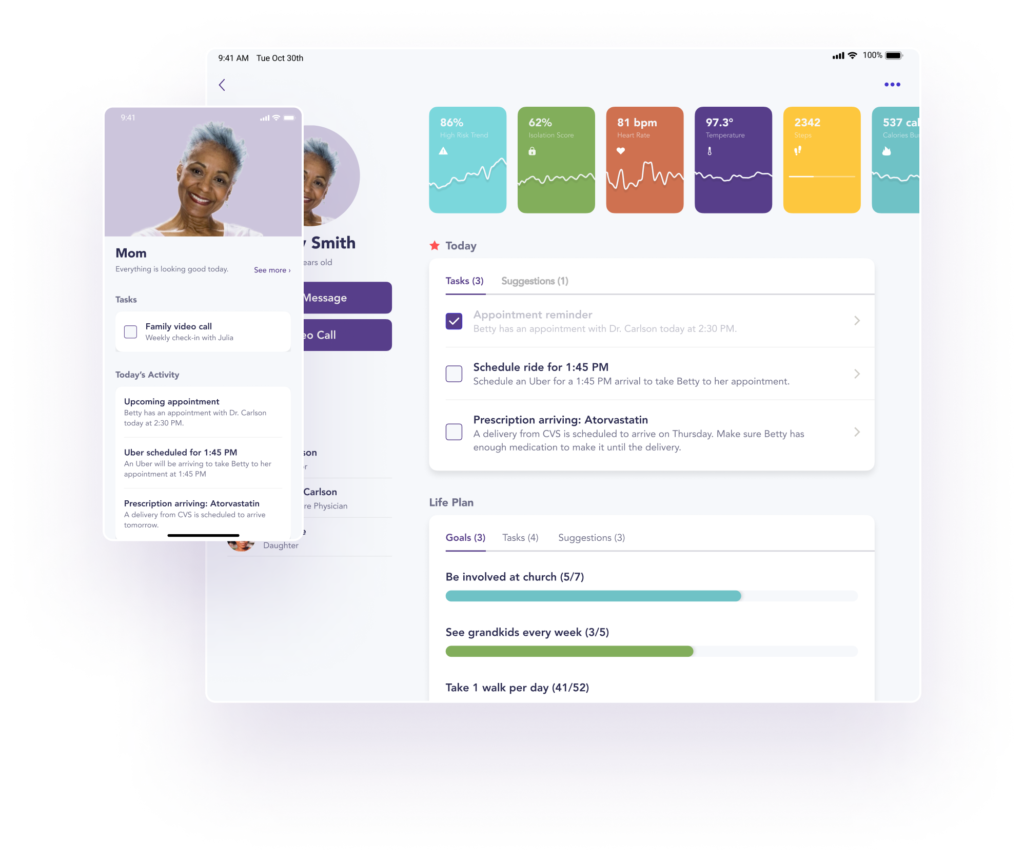 "We pay for acute, reactive care in America," Theisen said. "When we reward that, what do we get? More acute, reactive care."

Lifespark's way of doing things works – for its clients as well as its bottom line. The company reported revenue of $50 million for 2021
Opportunities for Provider Growth
With CMS (U.S. Centers for Medicare & Medicaid Services) now more focused on value-based care, where value supersedes volume as the primary focus of care delivery, the time is now for providers to take a chance on leveraging Medicare dollars on a risky population by offering a full spectrum of services, Theisen said.
Industry providers need to think differently about how to access all available funds. Imagine a client has two wallets – one out-of-pocket (money they've saved to pay for services) and earned benefits, like Medicare or Medicaid. Knowing how to negotiate through the myriad of government programs (various facets of the Affordable Care Act, Medicare Advantage, and others) helps to identify additional revenue streams, Theisen said. "This is the total-TOTAL-cost of care when you look at both sides of the wallet affecting consumers.
"If you're willing to take that global risk, you can play ball," he told those in the audience. "You don't want to take risks without good data and analytics… It's unlike any time in history to get access to them (Medicare dollars). "This is a chance for you to blow up and win in the market," he added.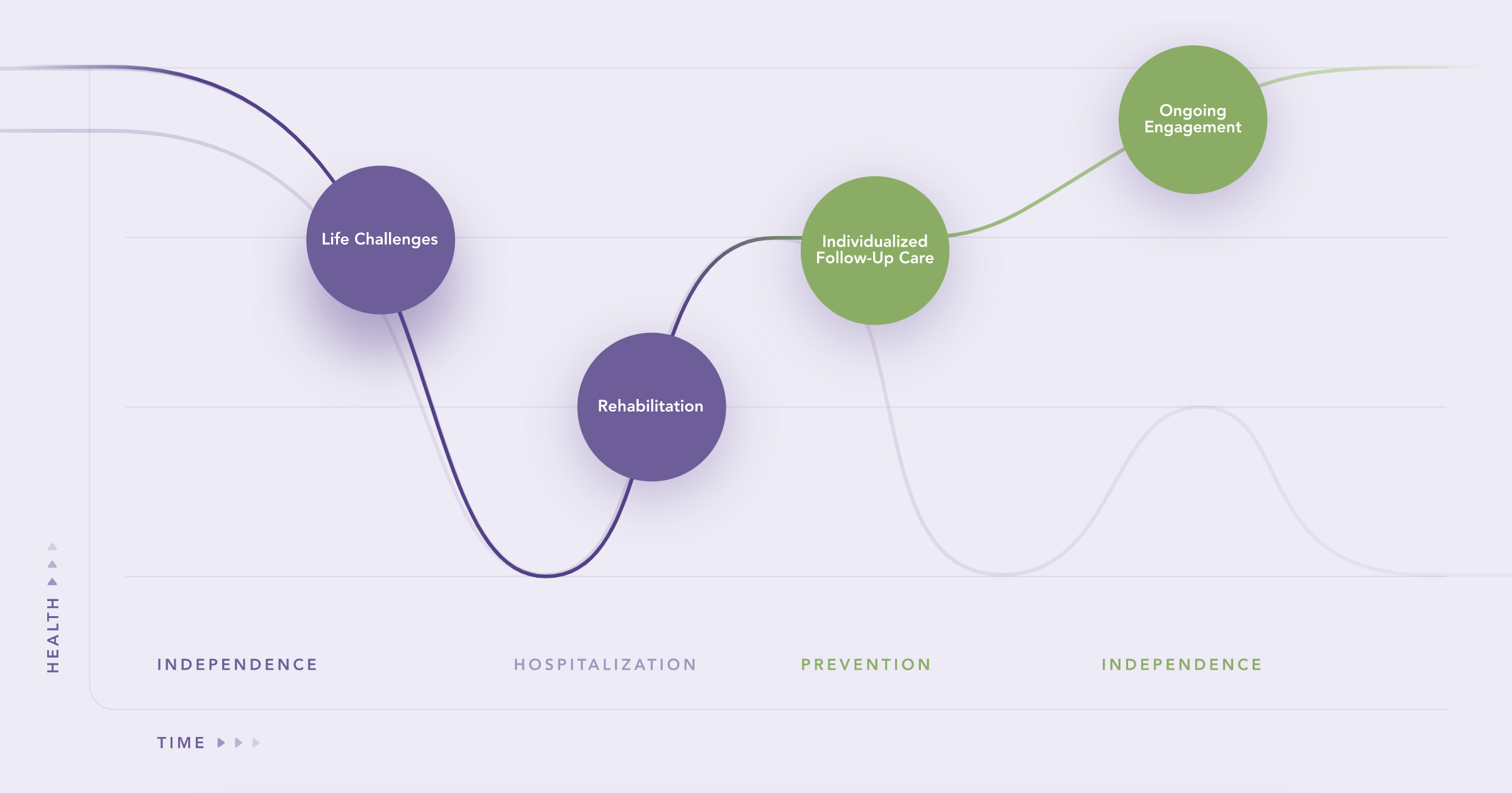 Traditional assisted living facilities experience lower revenue as a fee-for-service model due to lower occupancy rates and increased expenses from labor and client acquisition costs. The value-based model Lifespark employs sees higher revenue from increased length of stay at its 37 senior living and three skilled nursing facilities in Minnesota and Wisconsin, being a magnet for new clients due to positive outcomes and client satisfaction, and savings from an improved culture and reduced client attainment costs.
The result: a 5 to 15 percent net operating income increase, Theisen said, with savings being able to be invested back into a client's experience.
"It's a better path forward," he said of Lifespark's model. "It's probably the best opportunity ever with the trends that are happening to make a real pivot and change the industry for the better."
Posted by
Chris Killian is a Detroit-based content producer and veteran journalist focused on innovations and tech trends in industries such as healthcare, manufacturing, education, and more. In his spare time, he likes to cook, play guitar, and work on his '84 VW Westphalia, Harry, trying to coax him into another open-road adventure.
SLIF heads to Napa!
The One of a Kind Retreat for Senior Housing Leaders.
Oct 8-10, 2023 | Napa, CA
Learn More