Since it acquired Starwood Hotels & Resorts in 2016, Marriott International has become the world's largest hotel chain, with more than 6,500 properties in 127 countries.
Building on their reputation for unparalleled service, Marriott is working hard to develop and differentiate its 30 brands, from the Millennial-focused Moxy to extended-stay properties like Element.
Through these development and branding initiatives – enhanced by a stream of new ideas refined in its state-of-the-art Innovation Lab - Marriott is creating hospitality models that senior living providers could emulate.
Diane Mayer, Marriott's VP of Global Brand Management, is uniquely qualified to offer advice to the senior living industry. Prior to serving in her current position as global brand leader for several Marriott brands, she was developing Marriott's Senior Living Services Division. During her time there, she was instrumental in growing 15 senior living properties into approximately 200 nationwide, before the brand was sold to Sunrise Senior Living in the early 2000s.
"When Marriott got into the senior living business 25 years ago, just the fact that a hospitality company was interested in this sector was considered groundbreaking," she says.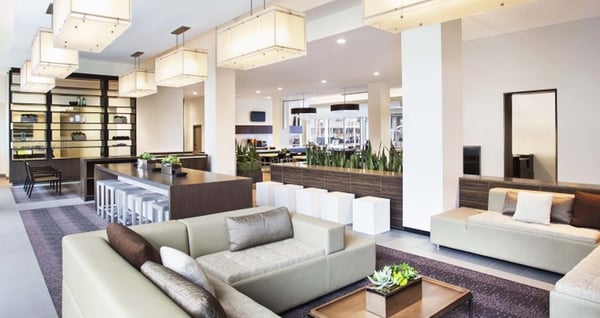 Future Residents -- Boomers
As the hospitality authority, Marriott recognized that many of today's extended stay business and leisure travelers are Boomers, a demographic that could be looking to senior housing in a few years. "If the folks who are 60 and 70 now decide to move into a senior living community, they're going to look for something different from what their parents have now. Clean, modern design and a greater demand for small luxuries will be on their list."
"This generation is accustomed to stylish, well-designed goods at affordable prices," says Mayer. "They're going to expect upscale kitchens and bathrooms, amenities that are spa-like."
Borrowing Concepts from Extended Stay
According to Mayer, senior living operators should be anticipating the demands of their future residents, and developers should be borrowing concept, layout and design ideas from popular lifestyle and hospitality brands especially those in the extended stay category.
"It's not just a bedroom and bathroom. A typical guest room at an extended stay hotel would parallel a studio apartment in a retirement community."
Mayer says, "Senior living could feature apartments with small kitchens and living areas, but with several rooms at the end of the corridor that open up into a larger communal area or a large 'country style' kitchen.
Innovation is Key
In 2013, Marriott opened a 10,000 square foot Innovation Lab beneath the company's headquarters in Bethesda, MD. In the lab, Marriott is testing ideas, many of which will become common practice in the years to come, including concepts based on artificial intelligence (AI), voice recognition technology, new software and sensors.
"The Lab is best described as a wired personalized environment built into the physical space," says Mayer. Examples include using voice commands to open curtains or activate speakers that play the resident's favorite music, which will start at low volume and get gradually louder as the morning progresses.
"If you think about people as they get older being less mobile, less stable, but still wanting to do basic things like open the curtains or turn the TV on, this technology can enrich the small space they're confined in."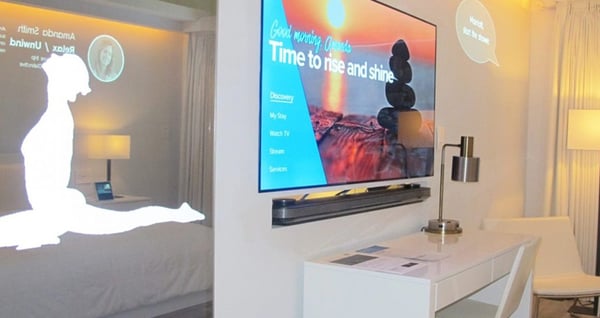 Information, Please!
By building files of information about their resident's interests and preferences, senior living providers could create more welcoming environments, making their communities more responsive to residents' personalized needs
"Let's say I'm a member of my loyalty program and I share information with Marriott. When I stay at one of their properties, I can walk into my room and (instead of standard artwork) I see a picture of my husband and an image of the beach from our shore house," Mayer says.
"If they know my rewards number, they'll know I prefer Coke Cherry Zero and will want to use the gym," she says. "If they know I'm limiting fat, they may point out the egg white omelet on the breakfast menu."
All of these little personalized touches could be adapted to the senior housing model, she believes.
Niche Markets in Senior Housing?
Mayer admits that Marriott's tremendous scale makes differentiating its brands less of a challenge than that faced by a senior living operator with around 20 properties.
"It's difficult to drive awareness when you have a limited scale," she says. "However, if you could have products branded differently, that would be helpful."
If a senior living provider has communities in various segments like memory care, assisted living and independent living, it would help to develop a distinct brand for its independent living properties for prospective residents who "aggressively don't want the other thing."
"To the degree that you have products branded differently, it can be helpful."
Welcome in Members of the Community
With more senior housing communities opening in city centers --including mixed-use developments, the industry could definitely adopt ideas from Marriott's busy urban properties.
"I think in urban markets where most of our hotels have three-meal-a-day restaurants and lobbies with bars, we want these spaces to be active and have energy all the time," she says. "If people are traveling for business and in meetings during the day, you can welcome in members of the community who want to have coffee, use the Internet or meet clients."
With many senior living developments now featuring coffee shops, bars and attractive restaurants, why not welcome in members of the community? She asks.
"If you've got baristas and bartenders, keep them busy all day," Mayer says. "It's good marketing and good for the residents."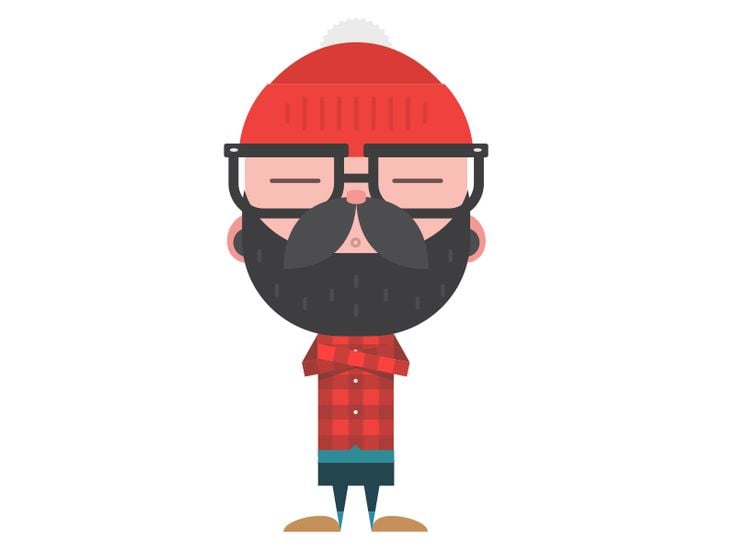 Posted by
Andy Smith is a veteran journalist and copywriter. Andy writes about hospitality, retail, senior living and higher education topics for influence group.
SLIF heads to Napa!
The One of a Kind Retreat for Senior Housing Leaders.
Oct 8-10, 2023 | Napa, CA
Learn More