When Jake Rothstein tried to find a caregiver for his aging grandfather, he kept running into the same problem: there simply wasn't anyone available on demand. Agency after agency told him they couldn't send anyone for a few hours at a moment's notice; instead, they'd send a nurse out for an evaluation, and by the way there's a 20-hours-per-week minimum. "Of the five places I called, I got laughed off the phone five of those times," he recalled. "They said no way."
Rothstein didn't want to hire someone for 20 hours every week. He wanted to give his grandmother a chance to meet her friends for coffee without worrying about her Alzheimer's-stricken husband. So, he solved the problem himself. Together with his cousin Andrew, he founded Papa, which helps connect seniors with social support while preserving their independence. Half a decade later, the platform operates in all 50 states, with thousands of visits each day.
What Rothstein learned from Papa—the company and its namesake, his grandfather—is that the needs of older adults are rapidly evolving. To keep up, senior living providers will have to evolve as well, adopting new models tailored to individualization and customization. Rothstein is already working to build this model with his company, the flexible senior housing provider UpsideHōM. In a talk at the Senior Living Innovation Forum, he explained why the industry needs to find new ways of expanding the care continuum across the aging journey.
Introducing the Healthy Ager
The story of UpsideHōM is in many ways the story of Rothstein's grandmother. After her husband moved into a memory care community, she found herself alone in a large two-story house, 87 years old and in sterling health. The transition took some adjustments.
"She needed help with small things," Rothstein recalled, like driving at night and grocery shopping. Then there were the financial concerns, which required her family to sell her house and move her into an apartment in the same neighborhood. Eventually Rothstein himself took on the work of helping out with her daily activities. "I acted as this home manager," he said. "This person that went to the bank to help her pay her rent, and helped her get her groceries during Covid, and drove her to the other family members that would have dinner parties on Saturday night."
Rothstein came to realize that his grandmother represented the future of senior living customers, what he calls the healthy ager. "They're not necessarily ready for traditional senior living, but they need some extra IADL support-type services," he explained. With 46 million seniors in the US today and an expected 90 million by 2060, that need is rising quickly. "These numbers are staggering," he said. "It's almost hard to comprehend how big this market is, and how different each person in this demographic really is."
Individualization and Customization
That different part is the crucial one. The next generation of senior living customers can't be generalized into easy consumer buckets, and it certainly can't be shuffled off into the same cookie-cutter offerings. "People are living longer than ever, and this care continuum is starting earlier than ever," Rothstein said. "And it's lasting longer; everyone ages differently. The 65-year-old might have type two diabetes and is immobile or has trouble with ADLs, and then you have 95-year-olds that are running marathons."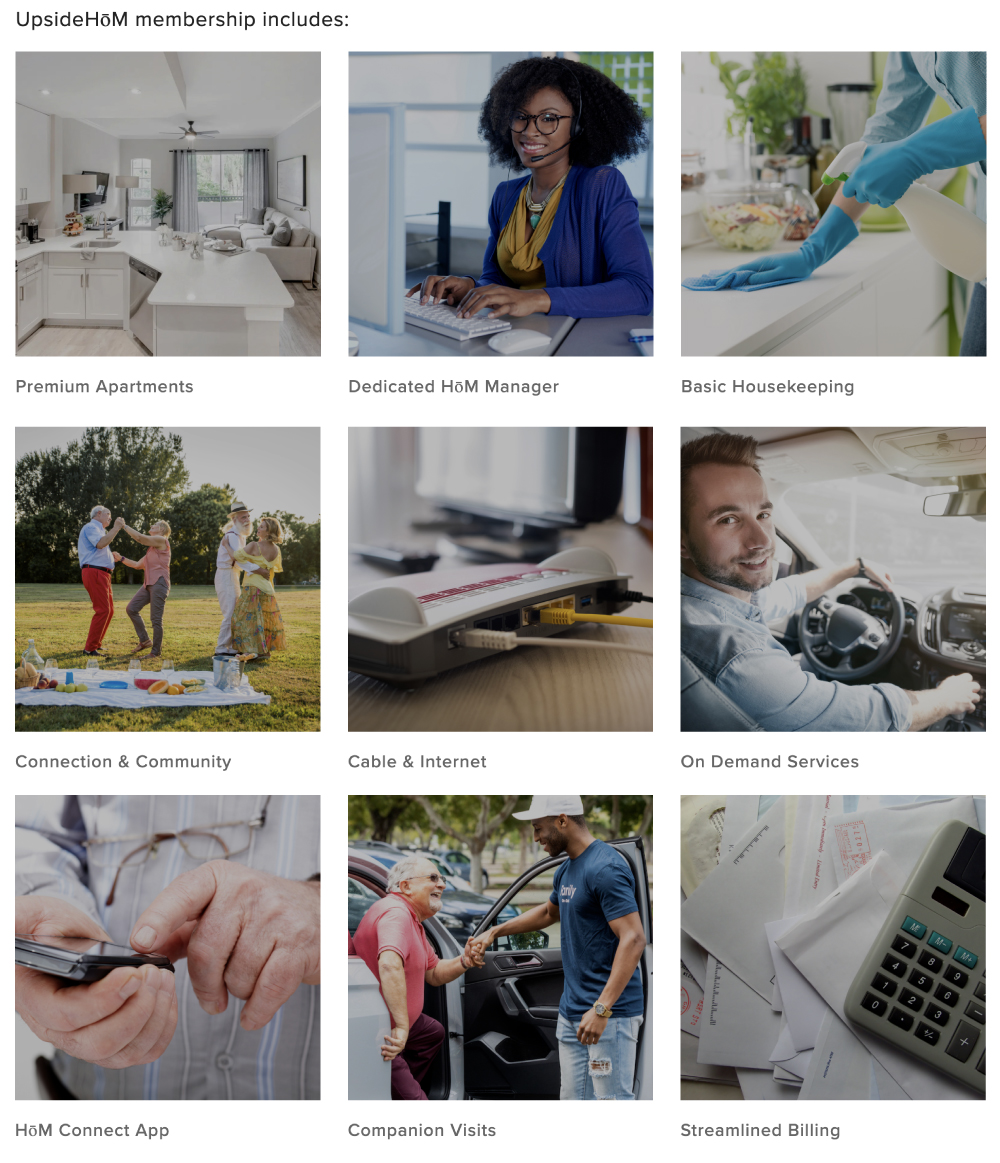 For the next generation of providers, the task ahead is deconstructing senior living: not only offering highly individualized services for that vast array of customers, but finding ways to do so affordably. (After all, not every senior will be able to sell a house to pay for their care.) Where more independent solutions will be suitable for people who just need a little help with ADLs, more community-oriented solutions will still have their place—and then, of course, there's everything in between. "Needs among healthy agers vary widely," Rothstein said, citing Bob Kramer's argument that it's not about aging in place, but about aging in the right place. "Some people still drive, some people don't. Some people still cook, and some people don't. IADL support needs could last a decade: we're talking about a really long third of life."
Senior Living as a Service
As Rothstein sees it, the paradigm has to shift to senior living as a service. Under this model, seniors will be empowered to pay for what they need, when they need it; be where they want, when they want to be there; and avoid the all-too-often exorbitant price of conventional models.
"Senior living as a service, to us, means enhancing the most important components of community-based living while reducing the associated cost, supporting scale, and bringing a younger, lower-acuity type of person into the mix," he explained. "The best things that senior living provides—community and easy access to services—is becoming increasingly possible to do outside the walls of a facility-type of environment. We see, eventually, people being able to provide or access 'senior living' in the comfort of their own homes or in their own apartments."
UpsideHōM is working towards this paradigm shift by providing high-quality apartments in intergenerational communities, offering a wide variety of services that allow seniors to tailor their own lifestyles. Still, Rothstein acknowledges that the challenge ahead—with 11,000 people turning 65 every day—will require creative thinking by the entire senior living industry.
It's a high calling, but if providers meet it, he believes the industry will be able to increase its notoriously low penetration rate while keeping seniors safe and well cared-for. "The market will need a lot of different offerings," he concluded. "It's gonna be imperative that we all work together to get people the things that they need."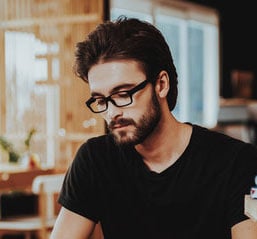 Posted by
Steve Manning is a journalist based in Idaho. When he's not writing, he can usually be found at the theater or taking his dog on a hike. If he could only go to one restaurant for the rest of his life, it would be Al's Place in San Francisco.
SLIF heads to Napa!
The One of a Kind Retreat for Senior Housing Leaders.
Oct 8-10, 2023 | Napa, CA
Learn More