Over the past few decades, technology and other productivity-boosting efficiencies have decimated America's manufacturing job pool.
Now, many of the same culprits are targeting retail, with cashiers, salespeople, stockroom clerks and dozens of other "human" jobs facing tech and automation-based cuts, with online shopping taking its pound of flesh as well.
A few troubling statistics: between January and June of 2016, over 43,000 retail jobs were lost. For the same period in 2015, the number of jobs lost was almost 48,000, according to information reported on RetailDive.com. Retail is among the top five industries cutting jobs, according to outplacement firm Challenger, Gray and Christmas.
President Obama even singled out this trend in his farewell address, in a warning that includes retail and other fields:
"The next wave of economic dislocations won't come from overseas. It will come from the relentless pace of automation that makes a lot of good middle class jobs obsolete." - Barack Obama
Rays of Hope for Senior Living?
There may be good news for this anticipated pool of displaced retail employees—Senior Living, one of the fastest growing segments in the marketplace.
Job growth in senior living continues to accelerate, adding a net 5,100 jobs in the 3rd quarter of 2016, according to the "State of the Senior Living Workforce," report compiled by Argentum and Onshift.
Key findings from the report, which analyzed Bureau of Labor Statistics data, found that between the 3rd quarters of 2015 and 2016:
Assisted living communities added jobs at a 2.5 percent rate.

Home health care continues to rise in growth among related industries, increasing at a 4.6 percent rate.
Overall, the senior living industry added jobs at a 1.9 percent rate between the third quarters of 2015 and 2016, matching the gain in total private sector jobs during the last four quarters.

Job Boom By 2025?
Real growth, however, is a few years down the road.
According to a recent article in Senior Living News, "The senior living industry will create 347,000 new jobs by 2025, pushing total industry employment to more than 1.1 million… Current projections predict that senior living operators will have to fill 900,000 positions over the next 10 years as current workers leave their jobs. In total, then..
..the senior living industry will have to attract over 1.2 million more workers by 2025."
This surge will include assisted living and in-home care. High-paying positions requiring specific training will open up, as will a tremendous number of jobs requiring less accreditation. Healthcare jobs in senior living include registered nurses, nursing assistants, home health aides and personal care aides, as well as food service positions like cooks, waiters/waitresses and prep teams.
The demand for personal care aides will definitely grow. Though their positions typically pay in the low $20,000s and require minimal training, personal care aides provide necessary services to clients, including assistance with self-care and everyday tasks and often allow seniors to remain in their homes or assisted living facilities (vs. nursing homes) for longer. And employees in this field often report a high level of job satisfaction.
There were about 1.8 million personal care aide positions in 2014, and employment in this field is projected to grow a startling 26 percent from 2014 to 2024, much faster than the average for all occupations, according to the Bureau of Labor Statistics. That's a projected 458,100 new personal care aide jobs in 10 years, and, as even larger numbers of baby boomers retire, this field can only continue to grow.
Numbers Seldom Lie
The demand for senior living staff across many job categories is growing, indicated by two key factors.
First, over the next two decades, 77 million members of the Baby Boom generation are expected to retire. Second, life expectancy in the U.S. continues to boom, with seniors living decades past the standard retirement ages of 65 and 67.
Between 2010 and 2020, the number of Americans between age 65 and 84 will grow by 38.8% and the population 85 and older will increase 18.7%, according to the U.S. Census Bureau.

Where the Jobs Are…
With the population surge, the senior sector job market is likely to grow nationwide. However, the job market should be especially ripe in the "Sunbelt region," as more seniors continue to flee the cold, retiring to California, the Southwest, Florida, and the Carolinas.
In fact, Argentum reports, California alone is expected to need over 135,000 more senior living workers by 2025, with Florida close behind at 130,400 jobs.
So, based on statistical trends like these, senior living communities – from home health services to assisted living to traditional nursing homes – will need to hire an increasing number of skilled employees, as well as staff who can be trained on-the-job.
Technology-based retail layoffs may help provide strong, qualified candidates eager to seek the additional education necessary for many of these positions, as well as those willing to step directly into lower-paid, but meaningful opportunities.
Senior Living Offers Opportunity for Anticipated Retail Layoffs
High-paying manufacturing jobs are a thing of the past and now technology has retail in its sights too.
Fortunately, a booming older population should translate into a boom in the Senior Living Job Market. Will a sizable group of displaced retail employees embrace this fulfilling opportunity?
A few facts about the growing senior living job market:
The senior living industry will create 347,000 NEW jobs by 2025.

1
Senior Living Operators will have to fill 900,000 positions by 2025 as current workers leave their jobs.

1
Between 2014 and 2024, 458,100 new Personal Care Aide jobs will be created.

2
California and Florida will need 135,000 and 130,400 new senior living workers, respectively, by 2025.

3
1. Senior Living News
2. Bureau of Labor Statistics
3. Argentum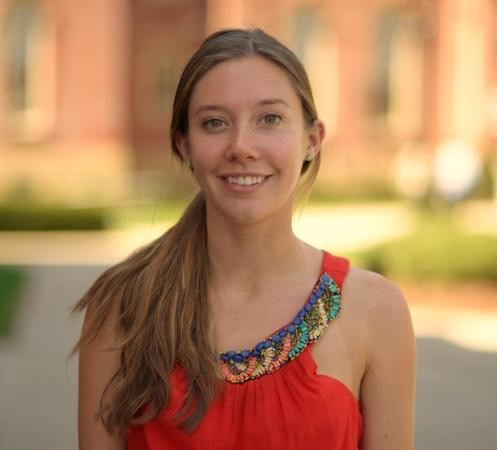 Posted by
Hannah Chenoweth is a writer for influence group. Passionate about collaborating with thought leaders in real estate, design, construction & facilities management.
SLIF heads to Napa!
The One of a Kind Retreat for Senior Housing Leaders.
Oct 8-10, 2023 | Napa, CA
Learn More