Her supporters gave her the nickname "Hurricane Hazel" in recognition of her outspoken political style during her run from 1978-2014 as the longest-serving mayor in the history of Mississauga, Ontario.
As an astounding 12-term mayor and trailblazer, Hazel McCallion presided over the growth of a small collection of towns into one of Canada's largest cities attracting hundreds of corporations from around the world to Mississauga and tripling the population size. She retired from that post in 2014 at the age of 93.
Just as she did while Mayor, Hazel spoke her mind on stage at the 2019 Senior Living Innovation Forum. The audience of senior living executives from across the country listened as she shared insights from her political career that are just as relevant today in her role as Chief Elder Officer at Revera, a leading owner, operator and investor with more than 500 properties across Canada, the U.S. and the United Kingdom. There she advises Revera's leadership on enriching the lives of residents and engaging staff, and contributes to initiatives challenging ageism.
"Communication is the success of any operation," she shared. As a political leader, her own skills were tested just a few months after her election when a train carrying toxic chemicals derailed in a heavily populated area, resulting in a large explosion and fire. Her leadership during this crisis (200,000 residents were safely evacuated) was widely commended. Despite a sprained ankle, she continued to hold press conferences and provide briefings to keep people informed throughout the weeklong emergency.
Her belief in communicating openly – and listening intently– has informed the approach she takes at Revera.
Bringing her convictions to Senior Living
As Revera's first Chief Elder Officer, Hazel leads roundtable discussions with residents and staff across the company's communities in Canada and presents insights to Revera's leadership team and Board of Directors. The company benefits from the candid feedback that Hazel gets from conversations where she draws residents out. Her curiosity about people drives her, "I just love it and it's inspiring to me."
And she in turn, inspires the residents and staff about the importance of purpose. "You have to feel there is a purpose in life." She compares life to a roadway in which detours happen but reminds us that the journey is entirely up to each of us. "When you go to bed and get up in the morning, it's a whole new day."
At SLIF she captivated the audience, during a moderated discussion with Revera's SVP of Innovation Trish Barbato, with a wealth of insights to help them succeed in their roles as leaders - and to find happiness in their lives.
Five takeaways I experienced while listening to Hazel:
Take time to establish a personal connection with residents early on. It's a natural inclination to present new residents with mounds of information when they first arrive but it can be a lot for anyone to absorb. In addition to the welcome communications, visiting with residents a few weeks after they've moved in will provide the opportunity to answer their questions, get to know them personally, and gain valuable feedback into your community's resident experience.


Communicate changes big and small. Don't we all have a difficult time dealing with change? Let residents know of changes before they are introduced and, where possible, involve them in the decision-making process to gain insights on how they'll be impacted and the design that would be most effective. A change to cutlery in your dining room, for example, might sound inconsequential until learning that for older adults, a smaller spoon may make mealtimes more challenging.


Keep your residents connected with the larger city community. Your community's engagement program doesn't have to be the only program your residents experience. Connect with the recreation programs that are offered by the city you're in – program managers would love to have your residents' participation. As Hazel said emphatically, "You've got to get people to feel that all they've done is move from one building to another but that they have not lost their involvement in the community."


Discover your residents' talents and put them to use. Having a sense of purpose is important at every age. If someone in your community loves gardening, Hazel suggests, provide an opportunity for them to look after the flowers or landscaping. If someone loves fixing things, let them repair something. "Try to make the difference between them being in their old home and in their new one feel very slight."


Instill in staff the power they have to make a difference. Helping staff connect their work to a higher purpose is a key contributor to employee engagement. Encourage and motivate staff commitment by continuously reinforcing how important and vital their roles are in the lives of others. "You can't do enough of that," she says.
She cautioned that just asking residents for their feedback may not be enough to elicit their candid comments. "You must convince them that it's not a criticism but a contribution they can make."
Lessons from a life well lived
In addition to a successful career in politics and business (not to mention a stint playing women's professional hockey for Canada in the 1940s), Hazel has been recognized with numerous awards. She left the audience with a few of the lessons that have guided her life for nearly a century.
Give the best to whatever you do and the best will come back to you.
Life is a roadway - detours happen but to plan each day is important.
Be interested in people, and they will help you along the way.
It's up to you to decide to be a success and live your purpose.
Hazel is still making her way through her bucket list – a visit to the Greek Islands remains – but we hope she'll make time soon to come back to the Senior Living Innovation Forum in the future.
---
Enjoying this content? Consider joining us at the Senior Living Innovation Forum. Request an invite here.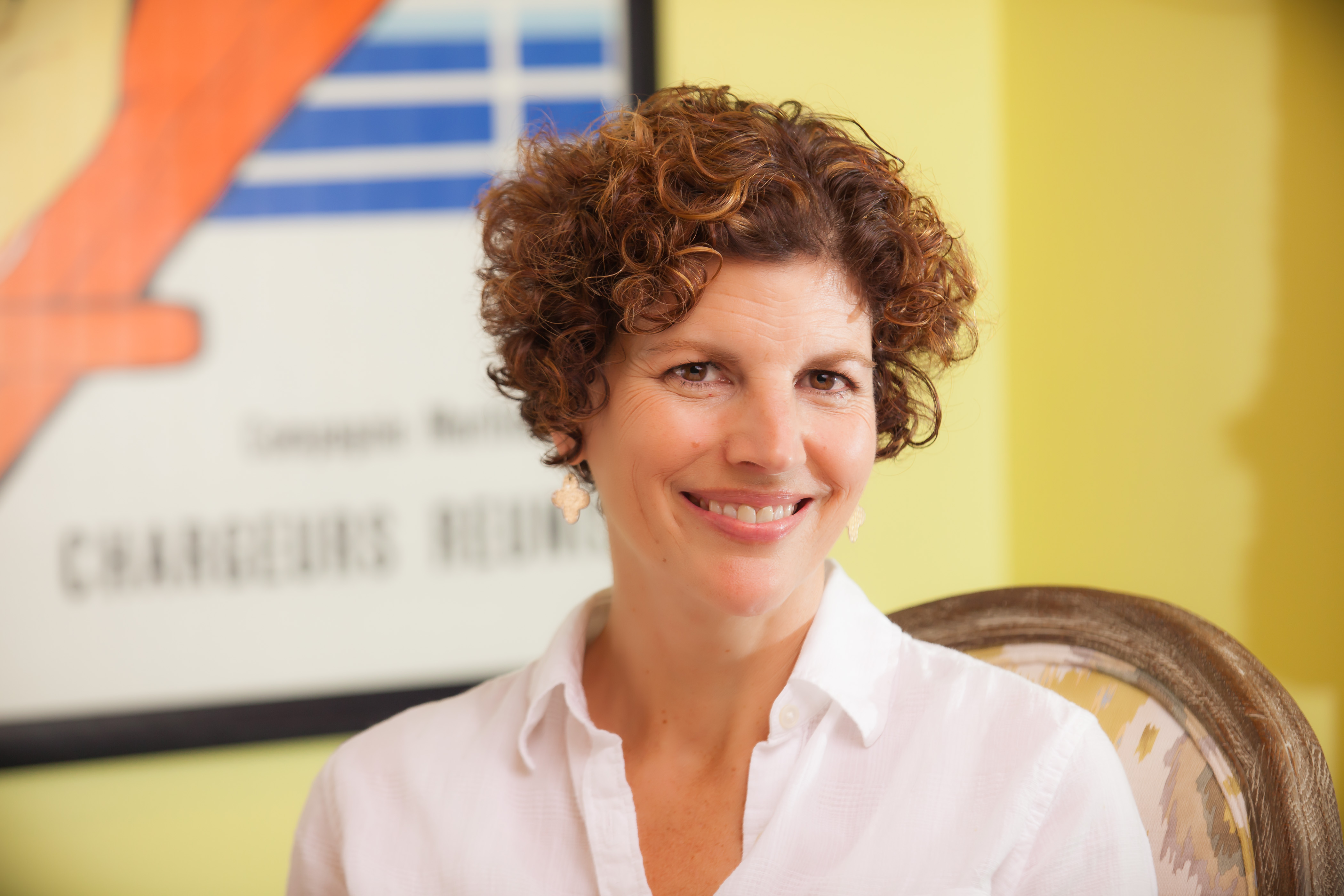 Posted by
Elizabeth George is a former corporate communications leader now helping companies with freelance writing, content development and change communications. She's worked internationally for multinational corporations and with smaller organizations across various sectors.
SLIF heads to Napa!
The One of a Kind Retreat for Senior Housing Leaders.
Oct 8-10, 2023 | Napa, CA
Learn More