When it comes to real estate, space is expensive, especially in high-density urban areas.
That high cost of square footage has often been a deterrent for many senior housing providers when it comes to operating in urban areas.
Yet, as demographics change, and baby boomers begin to explore senior living options, they made it clear – pre-COVID-19 – that living in more urban areas, close to entertainment, restaurants, and other amenities, is a high priority. While it's unclear if older Americans will continue to seek out densely populated urban areas to call home in the aftermath of the pandemic, the senior living industry continues to identify opportunities in these geographic areas.

In an attempt to remedy the unappealing high costs of living in such urban areas, some owners and operators have begun to explore how technology, such as flexible furniture and smart home elements, can transform their communities, making them more accessible for seniors.
"The world is growing at amazing speed and space is becoming smaller," Hasier Larrea, CEO of Ori, said during SLIF [Almost] Live. Ori aims to maximize space through technology – specifically the use of flexible robotic furniture. "No one was thinking about what would happen if we brought robotics to this space."
In a recent discussion, moderated by Sarah Thomas, Innovation Fellow at Aging2.0, Larrea detailed the robotic furniture pieces Ori makes and how they could help transform the senior living industry as it moves to develop more communities in urban areas.
Finding the Need
When it comes real estate and space, Larrea notes there are three myths that many people adhere to:
Square footage = functionally. The more square footage you have, the better or more functional your space is.
Lower costs = lower experience. As we look at affordability, we assume that lower costs means lower experience.
Architecture is fixed. We look at spaces separately; for instance, the place to sleep is the bedroom and the place to dine is the dining room.
"None of these are solving the problems we are facing," Larrea said. "Using technology, we layer the spaces on top of each other and change the meaning of 'space.'"
And with that approach, Ori created a new way to look at and use a space.
Using Tech To Multiply Space
Ori produces several robotic furniture options that allow people to maximize their space, even if it's just a few hundred square feet.
For example, the Ori studio suite – also known as the "Swiss army knife" – is designed for studio apartments.
"We found people were having trouble with storage and a lack of eating and work areas," Larrea said. "We thought of a solution that, with the press of a button, your space could go from a home office to a walk-in closet to a bed. It could move like pixels on an iPad, but in the physical world."
Other robotic furniture Ori has created includes walk-in closets and a vertical bedroom/living room hybrid. That option allows the user to turn the space-killer of a bedroom into a full living room by hitting a button to raise a bed to the ceiling, revealing a built-in couch.
Ori has brought several of these products to market, creating easy-to-install prototypes to the real world.
"What if we can expand and create an experience?" Larrea said of the idea. "We can make the space adapt to you rather than you adapt to the space."
Retrofitting vs. New Builds
Ori has worked with developers to implement their furniture in both new and existing buildings.
With existing facilities, the company helps to retrofit the furniture into spaces to make them more spacious and functional for residents.
But the possibilities of what an entire residence made with robotic components seem endless, and that's what the company is now exploring.
"What if we can design a building from scratch knowing these technologies are at our fingertips?" Larrea said. "This would take us from just plugging in solutions after the fact to spaces that are designed where square footage is shrunk but functionality improves."
It's a concept that could help propel senior living in urban areas where real estate is often more expensive and scarce.
With Ori products, a building developer could fit a home office, walk-in-closet, and full dining room into a 300-square-foot apartment or room.
"What if the whole space is effortlessly transformable? It could be whatever we need it to be in a minute," he said.
Universal Design
When it comes to designing senior living communities, accessibility is often top of mind.
Thomas, an occupational therapist, pointed out that many who work with older adults are not only looking for the space efficiency that robotic furniture could provide, but accessible designs that are easy for residents to use.
And that's something Ori has taken into consideration.
"From the beginning, people have had to adapt to spaces. We think it should be the other way around," Larrea said. "When you think of space transformation … it's an old concept. The problem is that adaptation has not been made effortless. It should be a finger touch or your voice, whatever works best for you."
Larrea demonstrated how Ori can transform a room with the simple touch of a button by pressing a light switch-like box to lower his king-size bed from the ceiling, replacing the built-in sofa below.
As the industry continues to work to meet the next generation of seniors where they are – in urban areas – products like Ori's studio apartment could be adapted to suit a senior community.
That means adapting its robotic furniture to be accessible and useful for senior living communities.
"You have to have storage solutions," Larrea said.
With transformable closets, offices, and bedrooms, Ori's furniture offers more storage space for residents, meeting a need that many seniors have expressed is important in their living areas, especially when downsizing.
"This is not about coolness or magic, but turning the space into something that acts as if it were much, much bigger," Larrea said.
Affordability
By providing functionality and more use options in a smaller square foot room, the senior living industry could offer affordable options for consumers living in the middle market.
According to LeadingAge, the middle market is composed of seniors who have too much combined income and assets to qualify for housing subsidies, but not enough to afford traditional life plan communities.
"At the end of the day, affordability is a global challenge that drives a lot of our innovations in the sense that space is becoming smaller and more expensive," Larrea said.
A company like Ori could allow senior housing developers the ability to better utilize their spaces – even those in costly urban markets – and offer less expensive living options for middle market seniors.
"The important thing to emphasize here in terms of affordability is square footage," Larrea said. "If you can add technology that gives you more square footage, that changes the economics of the game."
For example, if you can make a 300-square-foot apartment feel and act even bigger than a 500-square-foot apartment, then you are changing the behavior and economics of a building, Larrea said.
"We're proving to people that they don't need as much space as they think they need if they have access to the right tools," Larrea said.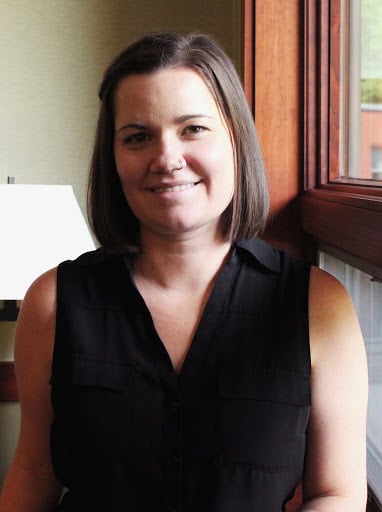 Posted by
Ashlee Kieler is an experienced multimedia journalist based in Iowa. She is passionate about telling stories about healthcare, education, retail and a smorgasbord of other topics.
SLIF heads to Napa!
The One of a Kind Retreat for Senior Housing Leaders.
Oct 8-10, 2023 | Napa, CA
Learn More