Senior living can learn some lessons from other industries on making opportunities out of this moment. In fact, its future depends on it.

Sure, it's cliche, but change is inevitable. If the COVID-19 pandemic has shown us nothing else, it's that industries, individuals, and consumers are constantly changing to ensure their specific needs are being met and that they stay relevant in the world.
Following a challenging year, the senior living industry is poised to make many changes in the coming months and years to ensure they remain relevant and continue to reach consumers.
What that change looks like is yet to be seen, but there are lessons to take from how other industries have responded to changing expectations and needs.


For that reason, we invited Jason Feifer, editor-in-chief of Entrepreneur Magazine, to speak to the SLIF community about how looking at businesses and individuals from outside the senior living industry can provide important insight and ideas for the future.
"We don't want to discount the loss and tragedy experienced this year, but in conversations that I've had with entrepreneurs and businesses, they are surprised this moment of change and crisis has led to new opportunities and discoveries that are core to businesses."
But, Feifer notes, such opportunities and discoveries are a standard result of crisis.
"It opens our eyes to the possibilities of what we have in front of us now," he said. "It's a great opportunity to find new ideas and innovations."
With that, Feifer said there are three strategies to approaching change that is valuable to all industries, including senior living.
Change Before You Must
There are two ways to think of change, Feifer said. "We can either wait for it to come to us and scramble to respond, or we can be proactive and see it 10 miles away and say, 'I can do something now and change on my own terms.'"
Blockbuster, for example, took the first route.
"They saw a change and they couldn't do anything about it," Feifer surmised, adding that to move forward means to do things that feel crazy before you're forced to do them.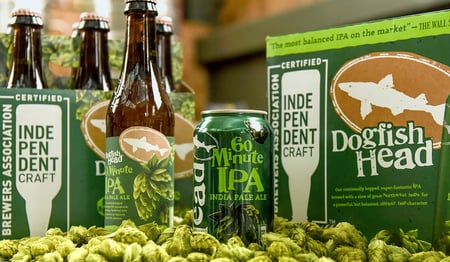 On the other hand, the celebrated Dogfish Head Brewery did the opposite, seeing that change would eventually occur and preparing the brand for long-term success, even when that meant making decisions that didn't make sense in the short-term.
The brand produces a popular beer called 60-Minute IPA. The beverage was so popular that the owner was constantly asked to expand its reach. However, knowing that customers' tastes would eventually change, the owner made the decision not to allow one beer to make up 80 percent of the brand's sales.
Instead, he pushed restaurants and sellers to consider his other beers. In the end, when customers' tastes did in fact change, his company was able to remain relevant.
You Come From The Future
"The reason I tell you 'you come from the future' is because you are the evidence that change can be good," Feifer said. "You are the product of changes, the living evidence that what comes next isn't necessarily bad."
For instance, Feifer pointed to the initial response to changes in children's toys and literature as evidence that not all change is bad, even if there is resistance in the beginning.
When teddy bears were first introduced to the world, they were seen as a menace, he said. The idea was that girls should play with dolls because they helped to develop a maternal instinct and then those girls go on to become mothers. If they played with teddy bears instead, they wouldn't develop that maternal instinct and wouldn't have children, meaning the end of everyone.
A similar fear came about when novels made their debut, Feifer said. Prior to novels, most literary text was focused on religion and absolutes.
"When novels came out, parents feared that it would be so engrossing that children wouldn't leave their rooms, wouldn't play with friends," he said. "There was also concern that novels were going to make them violent."
Despite the fear, both teddy bears and novels remain today, but so do dolls and religious texts.
"What I see over and over again is we don't replace; we integrate over and over," Feifer said. "We fear change in part because we have these things we love and know and are familiar with, and change comes along and we fear it will completely change us, but it doesn't."
Reconsider the Impossible
Though the COVID-19 pandemic has caused upheaval for many industries, it has also provided great discoveries for others, Feifer said.
"What is it about these moments that create opportunities?" he asked. "A crisis like this can shift the window of opportunity on an option that we are willing to take seriously."
Moments in time like the pandemic force businesses and individuals into change.
"Opportunities are always around, but it's whether we're willing to make that shift to consider what we thought was impossible."
As an example, Feifer points to the restaurant industry and an idea from one franchisee during the pandemic that aimed to solve the long-running problems of underutilized capacity in kitchens and costly expansions.
The restaurateur created a system in which restaurants could utilize the kitchen of a different restaurant brand in another area as a way to both solve underutilization and reach new customers.
While the owner was planning to use the platform for his own restaurants, he opened the idea to others and received a lot of interest, Feifer said.
"Selling one brand's food out of another brand's kitchen was not something restaurant operators thought about before," Feifer said. "Now they are willing to reconsider the possible."
The ability to adapt and anticipate change is important in all industries, including senior living.
"We thought we knew before this exactly what was happening and exactly what was going to happen, and suddenly we were all wrong," Feifer said. "We weren't anchored to what we knew before; we are open, we can see."
Tell Your Own Story
As the senior living industry begins to make its own changes following a difficult year, they should also consider telling their own stories, he said – rather than letting stories keep getting told about them.
Feifer suggested that this is a moment of great opportunity for the senior living community to create a different narrative.
"That story of terrible things happening has been told over and over," he said. Instead of allowing that particular story to keep getting repeated, he suggested sharing the stories of what's next for senior living and what changes are coming.
He notes that when approaching media, businesses should research the publications they are targeting, learn how they tell stories, and find how trends in the industry can be showcased appropriately.
As the senior living industry continues to explore its future in order to stay relevant, Feifer says embracing change is paramount.
After all: "What better opportunity do we have?"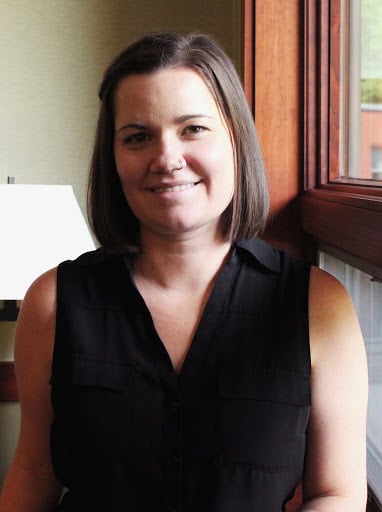 Posted by
Ashlee Kieler is an experienced multimedia journalist based in Iowa. She is passionate about telling stories about healthcare, education, retail and a smorgasbord of other topics.
SLIF heads to Napa!
The One of a Kind Retreat for Senior Housing Leaders.
Oct 8-10, 2023 | Napa, CA
Learn More