For nearly 18 months, each time a bell rang signaling the start of a meal, a resident of an Iowa senior living community experienced stress and accosted fellow residents.
While it was known that the man had been a long-time accountant, much of his life history was a mystery to his caregivers.
When MemoryWell, a digital platform for storytelling in senior care, stepped in to record the man's story, they learned he was also a life-long volunteer firefighter. The chow bell that rang several times a day? It sounded exactly the same as the bell in the firehouse.
"He was trying to evacuate people during meal times, trying to save their lives," Jay Newton-Small, founder of MemoryWell, said during a talk at the Senior Living Innovation Forum.
Armed with this new information, the community was able to change the bell to a chime, relieving the man's anxiousness and altering his behavior toward other residents.
That's just one of the impacts MemoryWell has been able to impart in senior living and healthcare. But the power of storytelling is unending, especially when it comes to making a difference in the way seniors are cared for and the way in which senior living facilities are viewed.
From improving the living conditions of residents to being able to track a senior's emotional state, the data and stories collected can make an impact not just on individualized care, but an entire senior living community.
The Idea Behind the Stories
Newton-Small first conceptualized MemoryWell when she looked to relocate her father to a care facility after his Alzheimer's disease led to violent outbursts.
Rather than fill out a 20-page questionnaire with short snippets of his life, a document that surely wouldn't be reviewed in detail, Newton-Small decided to simply write her father's story.
The double-sided, single sheet of paper introduced her father to his caregivers and fellow residents, giving them a look into his life and family.
"He couldn't tell his story well at that point," she said. "The caregivers loved it. They remembered it."
In fact, two of his caregivers happened to be from Ethiopia, a place her father had lived for several years. The new information helped to create a bond between those providing care and her father.
Creating a Community
Through telling residents' stories, Newton-Small and other writers have been able to help facilities create a community inside their walls.
"It's meaningful and important to tell those stories, to build empathy between caregivers and families," Newton-Small said. "They are reading about each other and creating a community for the first time. Whether that means I know that my dad's friend Warren went to the same college my cousin is going to, or that I can reach out to Warren's family to bring my dad cupcakes when I can't visit." By creating a kinship of sorts between families, residents and caregivers, it allows senior living facilities to become real communities.
While younger generations tend to live their lives online, sharing their likes and dislikes, and retelling their favorite stories, that's not necessarily the case for older Americans living in senior housing.
"It's important to tell stories, to build empathy between caregivers and families"
Writing down their stories can serve as a living memory for residents, especially those who might not have family or loved ones nearby, Newton-Small said.
"It's what people want to envision in a senior living community, not the very isolating and sad places that exist," she said. Additionally, Newton-Small has found that senior facilities are able to use residents' stories to change perceptions of their services.
"The number one reason people don't put their loved ones in senior living is they don't believe they'll be known and cared for and loved," she said. "Having a professional writer tell their story, it goes a long way in telling them that this is a great place for mom."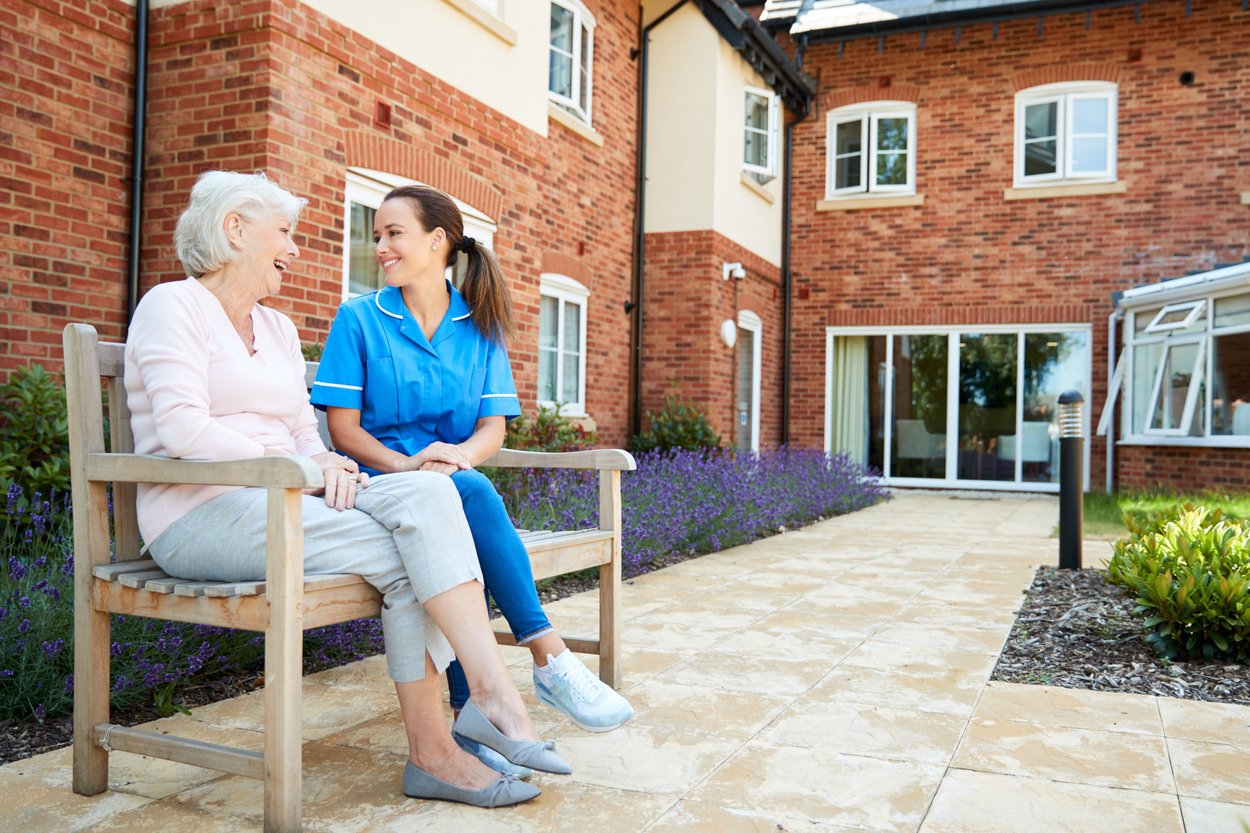 Not Just Another Resident
Offering a storytelling service to residents is also becoming an essential element for senior healthcare, especially with the added emphasis of what has been dubbed the value-based care model.
Value-based care emphasizes the importance of keeping people healthy and for providing the appropriate care for each patient's situation and for actual health outcomes.
"Consumers are demanding it," Newton-Small said of value-based care. "The baby-boomer generation wants to be known and treated for who they are. They don't accept the idea they are one in a nameless, faceless sort of factory of people coming through the healthcare continuum."
Their care should be individualized and suited to their personal needs, and storytelling helps provide valuable information to do just that.
"We found that storytelling is really at an interesting moment in our history, in our country for healthcare," she said.
The desire to tell seniors' stories isn't just about capturing their history or ensuring their caregivers know them as a person, but to improve their health as a whole.
"It's being driven by different factors," Newton-Small said. "You see CMS pushing value-based care. For the first time ever patient and family happiness are being taken into account."
As formulas for care reimbursement are being created and altered, healthcare providers are looking to figure out how to show they offer value-based care, Newton-Small said, and storytelling is one way to do that.
"We've moved forward in how we use stories," she said. "I never imagined they could be used in the collection of data or in algorithms. But we've found they can be really powerful and can impact care."
Not only can the data collected by telling residents' stories be helpful in informing their care, it can make them feel better.
"I might write something that only 20 to 30 people actually read, but the impact on that person's life is so much more profound," she said. "It's amazing to see the difference the stories make."
Using Data to Improve Health
Though Newton-Small has been approached by companies seeking to use MemoryWell's data to do things like sell and market adult diapers, that's not the direction she sees the company going.
Instead, the company is working with others who seek to improve the healthcare provided to seniors.
For instance, the company is providing data to a Chicago company that matches the information to its own data sets to monitor for social isolation and depression among seniors.
"If they know a woman is religious and goes to church every Sunday, then notice she hasn't left the house in a while, is that a warning sign?" Newton-Small said of using data to determine if seniors are becoming isolated or depressed.
Additionally, the organization has begun working with Kaiser Permanente in California to use its data to refine the social determinants of health.
"There's a lot of interest in the 70% of people's lives that have an impact on their health," Newton-Small said. "What makes you, you. Kaiser is interested in taking the information to refine algorithms."
With this data on hand, senior living providers can determine when interventions are needed or if a resident's course of care needs to be changed.
While MemoryWell is just beginning to explore all of the ways storytelling can impact senior living and health, Newton-Small doesn't doubt it will be powerful in terms of showing seniors' lives and predicting their healthcare needs moving forward.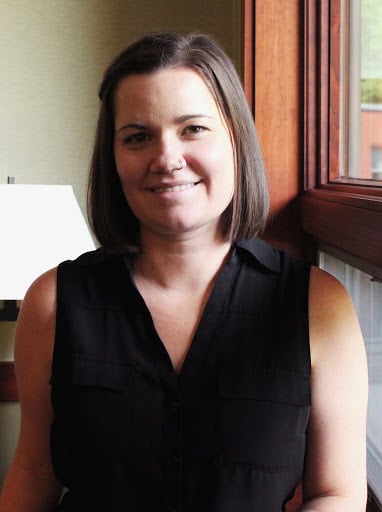 Posted by
Ashlee Kieler is an experienced multimedia journalist based in Iowa. She is passionate about telling stories about healthcare, education, retail and a smorgasbord of other topics.
SLIF heads to Napa!
The One of a Kind Retreat for Senior Housing Leaders.
Oct 8-10, 2023 | Napa, CA
Learn More