Early detection of health changes and proactive interventions can help senior living communities reduce the incidents of hospitalization among residents. Yet, the comprehensive assessments needed to monitor health changes are time-consuming and not always possible.
However, through the use of technology, many senior living providers have been able to reduce falls, prevent the spread of COVID-19, and overall create better outcomes for residents.



Stephanie Harris, CEO of Arrow Senior Living, Cathy Krege, vice president of clinical solutions for Provision Living, and Lauren Horn, director of advanced clinical solutions for STANLEY Healthcare, discussed the impact of technology on residents' health on a recent episode of The Rollout by SLIF.
"No one is coming here and saying we have a magic ticket, that they'll never fall or go to the hospital, but we are able to get information well ahead of what we would see with the naked eye," Horn said of using AI technology to support care in senior care communities.
Inside the Tech
STANLEY Healthcare | Foresite sensor
Artificial intelligence technology, such as STANLEY Healthcare's Foresite, use a system of HIPPA-compliant sensors to collect data from residents and their surroundings to help improve health and safety outcomes. The motion and mattress sensors track movement to detect falls, but also collect health information like heart rate, respiratory rate, and other measures. This health information is then sent to the cloud and used in algorithms to monitor for changes.
"Then when the system determines there is a statistical change for that resident, it can see the actual predictive alert for any number of things," Horn said.
The information can then be used to inform the resident's care plan and introduce interventions that can help mitigate fall instances.
Reduction In Fall Incidents
Krege said using technology to proactively monitor residents' health statistics has helped Provision Living reduce the incidence of falls. In fact, in one community falls were reduced by nearly 41 percent.
"What has probably been the most impactful for us is the gait monitoring and change of condition and health alerts," she said. "We went almost 60 days without one fall."
When the system alerted staff to gait and health changes, they knew they needed to address the issue before a fall occurred.
For instance, staff could get physical therapy involved to work with the resident.
Elevating Quality of Care
The same technology that can help prevent falls through proactive interventions, can also ensure that action is taken quickly when falls do occur.
In one example, Harris recalled that a resident had fallen in their room. Without the AI technology capturing that fall, the resident would have had to wait nearly an hour between checks.
"We were able to get there earlier," she said. "Without this advanced technology we wouldn't have been able to respond in a way that met the standard of care and improved the outcome of the resident."
Additionally, while the sensors only provide a thermal image of a resident's room, it's more than enough information to help caregivers make informed decisions.
"You can't see the resident's face, but you can see what led up to the fall, whether they injured themselves or if they hit their head," Krege said. "That's really amazing. You can see everything you need to to visualize the incident."
Reduction in Hospitalizations
By reducing the number of falls and enabling a quick response when falls do occur, AI technology can also help limit the number of emergency calls and subsequent hospitalizations in senior living communities.
Harris recalls that in one municipality where Arrow Senior Living was building a community, the local Fire Chief was concerned that calls from the facility would put a strain on their resources.
"Here we are three years later, the chief noted that this community has the fewest calls for emergency services, and we really attribute that to the technology in the building," Harris said.
Fewer emergency calls mean fewer trips to the hospital, and Krege notes that has helped reduce unfavorable outcomes for residents, including exposure to COVID.
Slowing the Spread of COVID-19
It's no secret that senior housing has been hit hard by the COVID-19 pandemic. While outbreaks have occurred at such communities across the country, many have been able to ward off the virus – or at least slow the spread – through mitigation efforts, such as closing themselves to outside visitors and reducing residents' need to leave the communities.
"It's a matter of when, not if," Harris said of COVID-19 impacting senior living communities. But the use of technology has allowed Arrow Senior Living to limit the number of cases it has experienced.
For instance, when a change is noticed in a residents' health stats, staff can move to take an assessment of the individual.
In the case of COVID, Harris said that such alerts allowed staff to find cases of the virus among residents before they tested positive.
Additionally, because the technology helps reduce falls and trips to the hospital, it has decreased perhaps the largest exposure point for residents.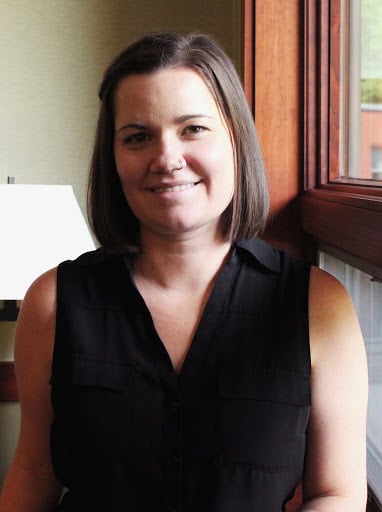 Posted by
Ashlee Kieler is an experienced multimedia journalist based in Iowa. She is passionate about telling stories about healthcare, education, retail and a smorgasbord of other topics.
Join us at SLIF Mastermind Series!
Setting the agenda for 2021 & beyond.
-
Learn More