"Wellness" has become a marketing buzzword in nearly every corner of the consumer products industry, but many of these items boast some dubious claims, and rarely are such products vetted with any kind of hard science.
And yet, the $4.5 trillion global wellness industry has yet to permeate the one area that just might matter the most: our indoor environments, where we spend 90 percent of our lives.
"When we established the foundations of the WELL Building Standard, there was a vacuum of thought on the effect buildings have on people," said Peter Scialla, President and COO of Delos, the parent organization of the International WELL Building Institute.
"Why stop at focusing on the effect that indoor environments and buildings have on environmental health? Why not try to validate, measure, and improve the effect an indoor environment has on us – human people?" he asked during a recent episode of The Community by SLIF.



More than two billion square feet of space is now enrolled to be certified and/or rated according to the WELL platform globally, from hotels and airports to office buildings, multifamily residential, retail, and more.
Taking its mission further, Delos began to study the interaction between health and wellbeing and indoor environments through the Well Living Lab, which was founded as a collaboration with the Mayo Clinic.
"Our work is to think about how to better serve the person," said Barb Spurrier, managing director of Well Living Lab. "There is so much opportunity to meet people where they are when we spend so much time inside."
When the COVID-19 pandemic began, Delos, IWBI, and the Well Living Lab shifted focus to study how pathogens circulate in the indoor air and populate on surfaces, while also establishing the WELL Health-Safety Rating.
"This past year, we've focused on what are the unanswered questions in science that we can take on with our unique resources of the lab and be most helpful," Spurrier said.
The WELL Health-Safety Rating
A third-party verification process, the WELL Health-Safety Rating is a sub-designation from the IWBI that examines a business's policies and protocols as they relate to the health and safety of occupants.
"Industry groups and property owners approached us last year and said while WELL covers all categories of wellness interventions, including lighting and air, etc., can you give us a sub-designation within the WELL platform for the category of health safety," Scialla said. "That was the inspiration for the WELL Health-Safety Rating."
The rating process relates to how a building is operationalized, Scialla said, noting there are no capital expenditure needs.
"It has been a very cost-effective way for portfolios of buildings to get acknowledged for the great work they have done in this category, and then to message that to the audience," he said. "The WELL Health-Safety Rating and seal is ubiquitous; people are seeing this mark on hotels, restaurants, schools, stadiums, and offices they visit. It illuminates the work that has been done. You deserve credit for what you have achieved."
It's a designation that could help the senior housing industry as it reemerges from the pandemic by addressing resident and family concerns and reassuring employees of their safety and that they are valued.
Taking a Page From Hospitality
Much like senior living, the hospitality industry has seen staff rosters and occupancy levels dip during the pandemic. But pursuing WELL Health-Safety has helped to bolster the industry's recovery.
Elie Khoury, executive vice president of operations for Aimbridge Hospitality, the largest third-party hotel operator in the world, has achieved the WELL Health-Safety rating for more than 500 properties so far, as a way to build confidence and trust with both guests and employees.
For Khoury, the seal on the hotel door means that guests and staff know they are walking into a building that has the right health and safety precautions.
"I think it is the absolutely right thing to do moving forward," he said.
Though the WELL Health-Safety Rating is relatively new, Khoury said Aimbridge has already seen a return on their investment.
"We use it to sell to customers, groups, and big accounts," he said. "I think it really gave us a way to show our thoughtfulness of programs and allowed us to book more business, giving confidence to individual travelers to say, 'Oh, this is the right place for me.'"
Amplifying Wellness in Senior Living
In the past, the senior housing industry has used amenities and programming as selling points for prospective residents, families, and others exploring the industry. While those selling points may have focused on things like yoga classes or golf outings, they should also focus on promoting the safety and wellness made possible through the policies and procedures implemented within the buildings themselves.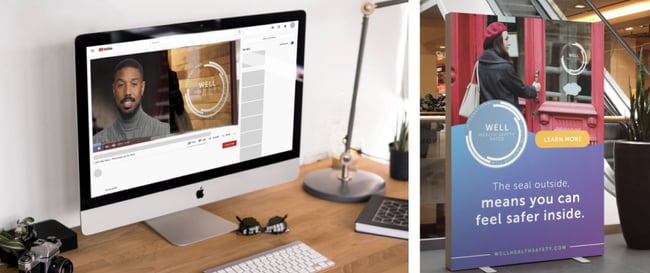 "The senior housing industry has done an outstanding job of creating policies, protocols, and procedures across sanitation, response, and engagement, all these categories that health is built around," Scialla said.
The WELL Health-Safety Rating could amplify these measures for the public, including residents, families, and those seeking out senior living options.
"It's a tool to communicate that the policies and protocols that have been established both because of COVID and in health safety as a category have been reviewed rigorously by a third party," Scialla said.
A Recruitment and Retention Tool
The utilization of the WELL Health-Safety rating could also help build trust and morale among senior living staff.
The pandemic has taken a toll on caregivers and staff, bringing about more burnout and stress than previously experienced. Leaders in senior housing have begun to take steps to address the mental health crisis among employees, and their path forward should include strategies such as third-party validation of health and wellbeing.
Khoury said that the WELL Health Safety Rating has been important in retaining and attracting workers in the hospitality industry.
"If an associate believes they are in the right place, they will believe in the service," he said. "They will feel safe and that the company is investing in them. It's crucial in a competitive market."
That is exactly what the WELL Health-Safety rating can do, Scialla said.
"The instinct is right, it's intuitive: better work environments lead to employees that want to be at work and stay at a company that shows they care about them," he said.
Going for WELL Certification
As the industry continues to emerge from the pandemic, with restrictions being lifted and life returning to some semblance of "before," the need to showcase an organization's commitment to the health and wellbeing of occupants remains critical.
"This is a complementary movement that focuses on occupant health," Scialla said. "The WELL Health-Safety Rating can be a gateway to go further with WELL certification for a company that wants to show stakeholders this isn't just a response to a pandemic; this is a priority that will be around for a very long time."
The Well Living Lab will continue to move the WELL movement forward, including expanding its research on aging.
"Before the pandemic, we had a workshop with the Well Living Lab and the Mayo Clinic on aging," Spurrier said. "It was really interesting, asking questions like how can we improve senior independence and quality of life. Now we can get started again!"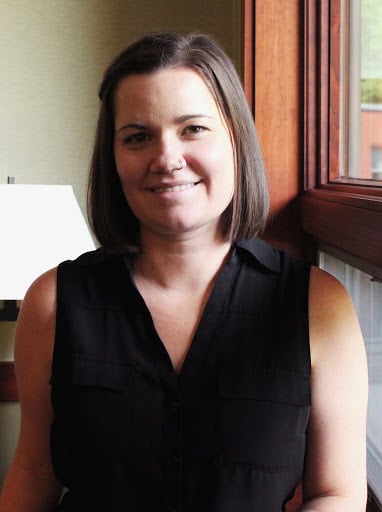 Posted by
Ashlee Kieler is an experienced multimedia journalist based in Iowa. She is passionate about telling stories about healthcare, education, retail and a smorgasbord of other topics.
SLIF heads to Napa!
The One of a Kind Retreat for Senior Housing Leaders.
Oct 8-10, 2023 | Napa, CA
Learn More